Doris Zinkeisen painted the liberation of Bergen-Belsen concentration camp
Working with the Red Cross, Doris Zinkeisen was the first painter to enter the notorious concentration camp after it was liberated by the British Army in 1945.
Mehzebin Adam, curator at the British Red Cross, looks at her incredible story
Last updated 1 January 2023
Doris Zinkeisen was the first artist to enter the infamous Bergen-Belsen Concentration Camp after it was liberated on 15th April 1945.
She would have witnessed the 13,000 unburied bodies and around 60,000 inmates, most acutely sick and starving.
As an artist, she had been commissioned to record what she saw for the British public. In the years before TV cameras and 24-hour news coverage, people relied on photographs and paintings to illustrate what war was really like.
The shock of Belsen was never to be forgotten. First of all was the ghastly smell of typhus. The simply ghastly sight of skeleton bodies just flung out of the huts.
Artist, Doris Zinkeisen
Doris' paintings not only captured the relief work the British Red Cross carried out in the camp, but also the disturbing scenes of captivity, and the pain and suffering around her.
In letters she wrote to her husband, she described the horrors that had taken place.
"The shock of Belsen was never to be forgotten. First of all was the ghastly smell of typhus. The simply ghastly sight of skeleton bodies just flung out of the huts," she wrote.
Doris stayed at the camp until it was burned down on 21st May 1945.
From society painter to war artist
Doris offered her services as a war artist at a time when the artistic portrayal of war was very much a man's territory.
Having shown great artistic talent from a young age, both Doris and her sister Anna were awarded scholarships to the Royal Academy Schools in Piccadilly, now the Royal Academy of Arts.
Doris soon became a highly acclaimed society portraitist, and a well-known costume and set designer. Her works include costume designs for a Noel Coward play and murals for the famous ships the RMS Queen Mary and RMS Queen Elizabeth.
During the First World War, Doris volunteered as a VAD (Voluntary Aid Detachment) nurse in a hospital in Northwood, Middlesex, caring for soldiers injured on the front.
She volunteered as a VAD nurse again during the Second World War and nursed wounded survivors of air raids in St Mary's Hospital in Paddington, London. Combining her humanitarian work with her artistic skills, Doris produced paintings of her patients.
The first official war artists' scheme was set up during WWI in 1916 by the British government. While 47 men were commissioned, only four women were, and three had their work rejected.
Shortly after the Second World War started in 1939, the British government set up the War Artists Advisory Committee. Of the approximately 400 serving artists, only 52 were women, one of whom was Doris.
She was commissioned at the end of the war to record and reflect work by the British Red Cross and Order of St John. Together, they formed the Joint War Organisation, which treated wounded soldiers and sailors.
Travelling around north-west Europe by lorry or air from a nearby RAF base, Doris sketched images in different places and then transformed them into oil paintings. Her studio was in Brussels at the Joint War Commission's headquarters, which had been the German headquarters during the occupation.
No doubt the horrors of war haunted Doris for some time after she finished her work in 1945. Nevertheless, she returned to theatrical design and held exhibitions of her work.
Following her husband's death in 1946, she moved to Suffolk with her two daughters, Janet and Anne Grahame Johnstone. Like their mother and aunt, these two sisters had artistic talent and became artists, focusing on illustrations for children's books.
Doris died in 1991 at the age of 92.
War through women's eyes
The role of women during the First and Second World Wars is often remembered as consisting of nursing and caring for injured soldiers and civilians.
However, their art shows that women's contribution to humanitarian work during the wars went beyond this.
Although few in number, Doris Zinkeisen and other women artists played a crucial role in portraying and interpreting war, ensuring it was not seen just through men's eyes.
They had not only the creative talents but also the strength to unflinchingly record and present the traumatic and horrific scenes of war. Many of their works still have the power to move us.
Read more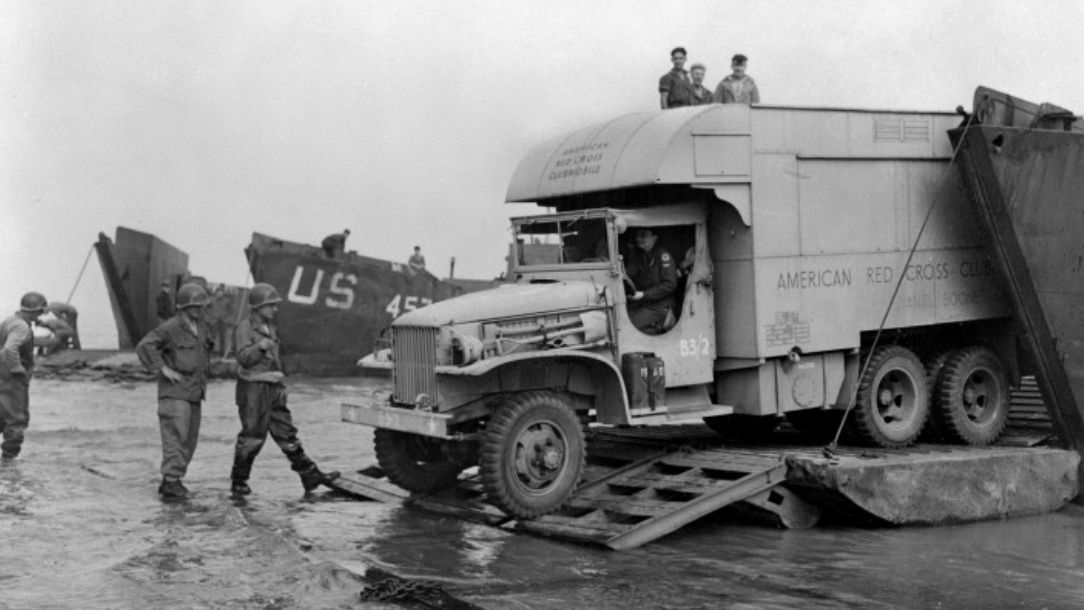 The Red Cross was involved at every stage of D-Day, planning supply chains, caring for wounded soldiers and more.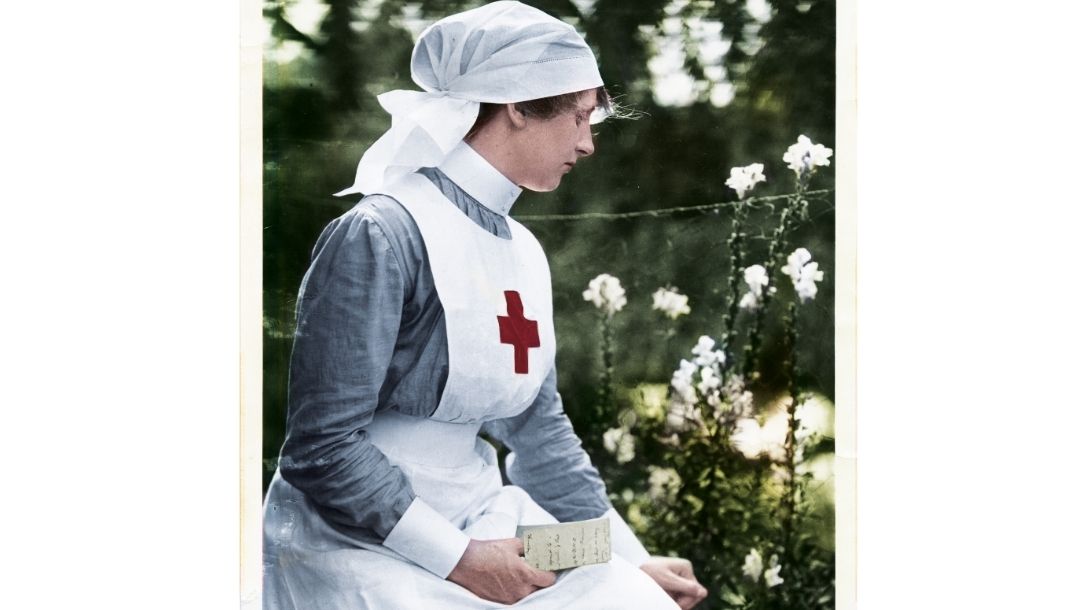 These letters from our archive show the challenges of nursing during difficult times, as well as some of the lighter moments.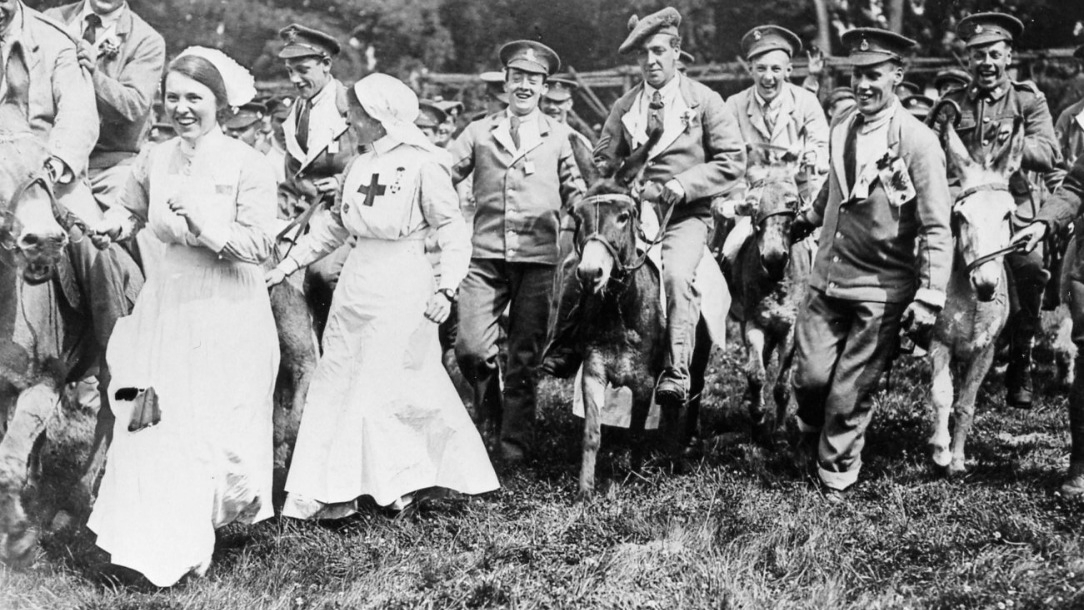 Meet the amazing volunteers who kept the Red Cross going during the First World War.