Five formidable women who shaped the Red Cross
Last updated 10 May 2023
Women have made a huge contribution to the British Red Cross right from our very beginnings. They have always outnumbered men in our ranks and often held highly influential positions.
Here are five inspiring ladies who represent the hundreds of thousands of women who have given their time, skills and passion to our humanitarian work.
They include a pacifist and poet, an artist who swapped society portraits for the battlefield, a woman who falsified her age to serve in France and the nurse who inspired Live Aid.
1. Lady with the lamp - Florence Nightingale
No account of women's history within the Red Cross would be complete without Florence Nightingale.
Best known for her work during the Crimean War, she also inspired Red Cross founder Henry Dunant.
She went on to directly influence the setting up the British Red Cross in 1870.
Hundreds of thousands of women have followed in Florence's footsteps, becoming wartime nurses in conflicts and disease outbreaks across the world.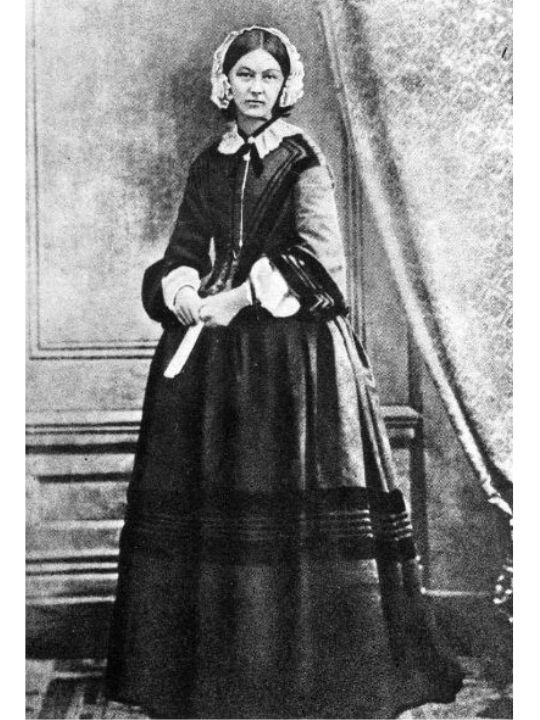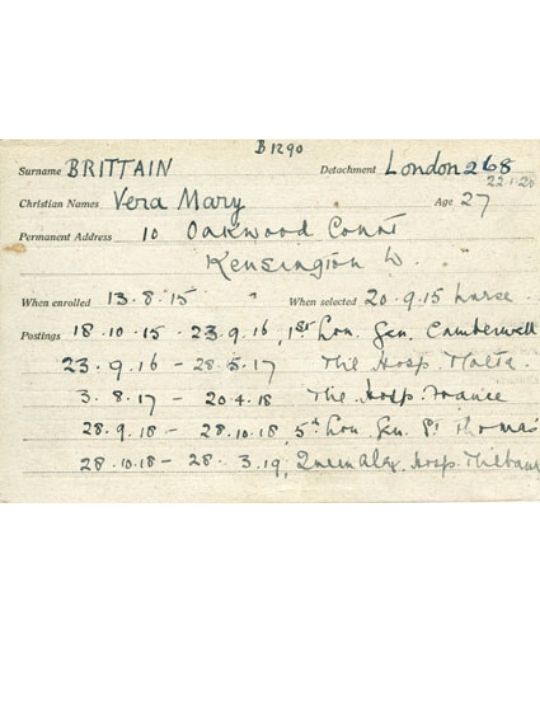 2. Poet and pacifist - Vera Brittain
Poet and writer Vera Brittain was a Red Cross nurse during the First World War.
In her most famous work, 'A Testament of Youth' she writes about her experiences as a nurse in the UK, Malta, and France, where she was based at a military hospital near Étaples.
In one extract, she describes treating the victims of gas attacks: "…the hut was reserved for gassed cases, and I had once again the task of attending to the blinded eyes and scorched throats and blistered bodies which made the struggle for life such a half-hearted affair."
Vera lost her brother, fiancé, and closest friends in the war which, not surprisingly, turned her into a lifelong pacifist and anti-war campaigner.
4. Doris Zinkeisen
Doris Zinkeisen was a well-known society artist in the 1940s. Having already volunteered as a nurse, she offered her services as a war artist in 1945 to the Joint War Organisation of the British Red Cross and the Order of St John (JWO).
In April 1945, she visited Belsen concentration camp shortly after it was liberated.
Evelyn Bark, of the JWO, remembers seeing her at work: "She arrived in Belsen while I was there, and I watched her start a painting of the saddle-room."
This painting became the chilling 'Human Laundry', now held by the Imperial War Museum (pictured, right).
It shows emaciated, disease-riddled survivors being washed and disinfected by German nurses.
The British Red Cross museum holds four of Doris' other paintings, including 'The Burning of Belsen'.
4. Practical idealist - Lady Angela Limerick
Lady Angela Limerick joined the Red Cross during the First World War. Officially too young for overseas service, she falsified her age so she could be sent as a nurse in France.
She quickly rose through the ranks. By the outbreak of the Second World War, she was President of the London branch.
She also became Deputy Chairman of the JWO. In these roles, she led the British Red Cross response to the Blitz in London and travelled on missions to Europe, North Africa, the Middle East and America.
She was responsible for recovery work carried out by the Red Cross in Germany immediately after the war, and continued to play a central role with both the British Red Cross and the International Red Cross until the mid-1970s.
When asked what she thought was the chief quality in the ideal Red Cross worker, she replied: "Practical idealism. What we need is that subtle harmony between basic goodness and feasible reality.
"The mixture's vital and the proportions critical. But it certainly isn't impossible to achieve."
This quality could well be used to describe Lady Limerick herself.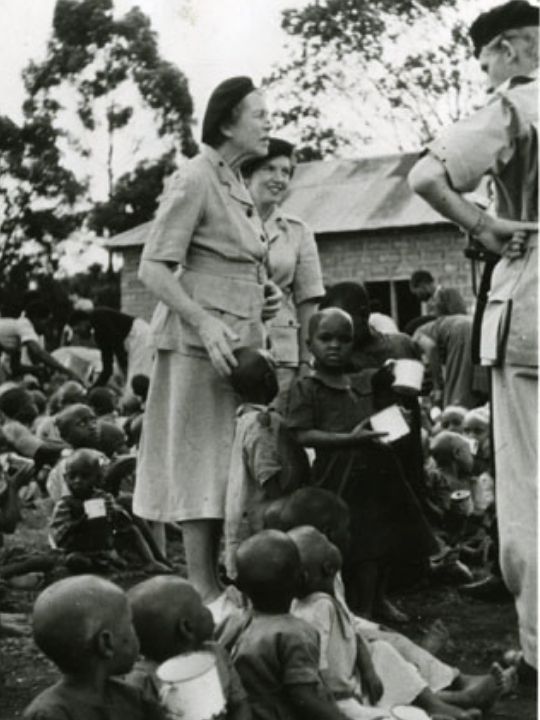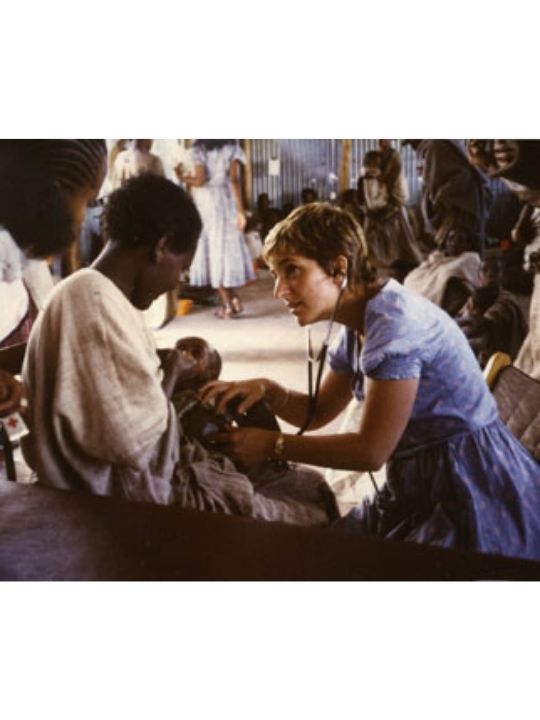 5. Live Aid nurse - Claire Bertschinger
Claire Bertschinger is the nurse who drew the world's attention to Ethiopia's devastating famine in 1984 – and inspired Bob Geldof to organise Live Aid.
BBC reporter Michael Buerk interviewed Claire at a feeding station in Mekele, where she was working for the International Committee of the Red Cross (ICRC).
In the report, she candidly described having to decide which children to admit to the centre, knowing that those she didn't were likely to die.
When asked how she felt, she replied: "What do you expect? It breaks my heart."
In a letter to the British Red Cross, dated December 1984, she wrote: "They must think that I am like a god who, with a nod of the head, can decide if they are in or out.
"You see, I have to select 50-70 children from over 1,200 who are all undernourished and sick in one way or another. All screaming – or lying too still.
"The pressure is unbearable. Hell! What a job."
Claire, who worked for the ICRC in a dozen different countries, was awarded the Florence Nightingale Medal in 1991 and a DBE in 2010.
Our fascinating museum and archives hold records of these women – including letters, diaries and photographs – and many more.