5 reasons to become an emergency response volunteer
Support your community, learn new skills and make a real difference to someone's life – including your own.
Last updated 9 August 2023
Imagine supporting someone at one of the most challenging times in their lives. Over the years, our emergency response volunteers have made a real difference to people a thousand times over.
From responding to fire, floods or severe weather, trekking through snow and sleet to deliver essentials, they're always among the first on the scene.
If that sounds like something you'd like to do, you'd receive all the training and emotional support you need, and you'll become part of a supportive family. Here are just five reasons to join us as a British Red Cross emergency response volunteer.
1. You are doing something really important
Red Cross staff and volunteers are the world's emergency responders. When a crisis unfolds, you'll often see us providing practical help, emotional support and information in the background.
Cathy, 64, from Hertfordshire was part of the Red Cross teams who met and supported people fleeing conflict in Ukraine. Most of them were mothers, children and elderly relatives who arrived, exhausted and disorientated, into the arrival halls at Luton and Stansted Airports.
After a long, upsetting journey, Cathy and her fellow volunteers offered a warm and comforting welcome. They wanted people to know they were safe. "We gave out SIM cards so people back home knew they were safe, and provided information about starting life in a new country," Cathy said.
She also gave emotional support – which Red Cross emergency responders are fully trained in. Cathy, a Ukrainian speaker, said:
"There was one little girl who seemed very vulnerable and unsteady. After talking to her I realised that she had been sheltering somewhere underground for two weeks and then escaped, straight to England.
"The change and the experience were a huge emotional wrench for her - she'd clearly been living on adrenaline for such a long time. It will take time for her to realise she is safe here."
For Cathy – who is half Ukrainian herself – the experience was a chance to support Ukrainians affected by the conflict in the best way she could.
"It's a thing with me I want to help as much as I can – I can't stop myself. I am British but I have Ukraine in my blood and wanted to be there for them."
2. It tests your mettle
Emergency response volunteering pushes you outside of your comfort zone - but it's the best way to grow and learn very quickly.
Mother and daughter Sairah, 46, and Hannah, 19, volunteered together after the tragic fire at Grenfell Tower. When they arrived, it was a shock.
"The first thing was saw was a woman having a heart attack, so we assisted the paramedics.
"The ambulance services were really stretched. At one point I had to leave Hannah to look after the treatment post because I got blue light to an accident nearby.
"When I got back Hannah was speaking to a teenager who had lost her home in the fire. She was really shaken up, but Hannah just got down to her level and gave her emotional support. I was so proud of her."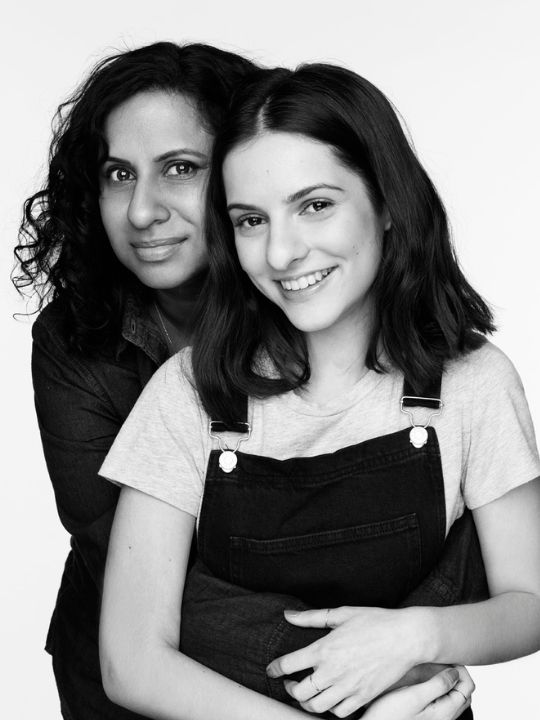 Responding to the fire showed Sairah and Hannah they could rise to the challenge. But it also changed Sairah's life.
"I love volunteering for the Red Cross - so much so I'm changing my career and training to become a paramedic.
"Before I joined the Red Cross, I would have been too scared to get involved in an incident. Now I'm the polar opposite. I feel I always need to help."
3. It's full of surprises
Being an emergency volunteer is never dull. You could be called out to anything, at any time.
Derek, 75, and Marilyn, 72, had been planning to celebrate their 53rd wedding anniversary. But when Her Majesty the Queen sadly passed in September 2022, they swapped their party clothes for their Red Cross uniforms and got down to Westminster.
"We provided emotional support to people queuing to pay their respects to Her Majesty The Queen", said Derek. "It was a privilege. The Queen has been there all our lives and we just wanted to be part of the final moments."
"Many people were quite emotional. Throughout the day we engaged with the queue quite considerably to keep spirits up. We were generally offering a bit of psychological support to make sure people felt comfortable, just helping them finish their journey."
Derek and Marilyn have volunteered with us for 29 years. They have responded to the Grenfell fire, supported Ukrainian refugees and were onsite at the Dagenham wildfires last year.
"We are part of the Red Cross emergency response and when the call goes out, you have a commitment to respond," said Derek.
4. It deepens your community connections
Volunteering connects you to your local community and makes it a better place.
From the outset of the Covid pandemic, Emergency Response volunteer Andy 58, from Cambridgeshire, worked flat out.
Not only did he set up and manage a British Red Cross food distribution warehouse in 2020, but he also responded when parts of Cambridgeshire were hit by floodwater. It's no surprise that he won a British Empire Medal in the 2021 New Year Honours list for his tireless efforts.
"I don't like to see people suffer," Andy said. "If I can help them I will. We get the call and away we go. But I don't do this for reward. I do it because I enjoy doing it. If I'm able to help, I will."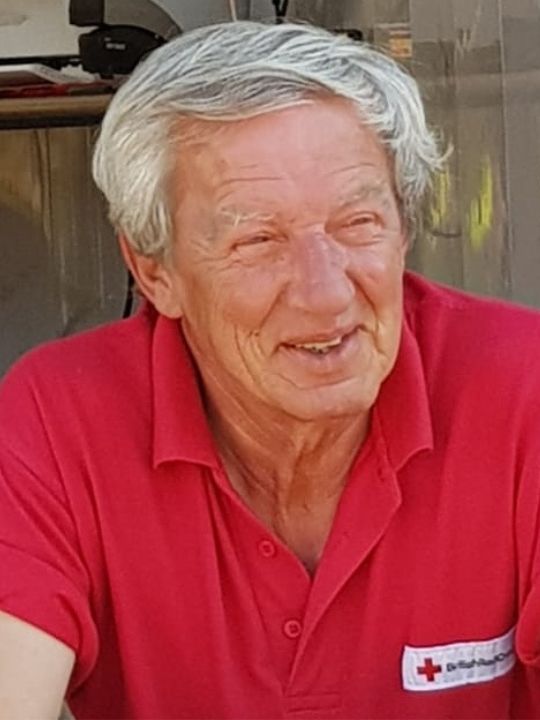 Of the floods, Andy recalls one couple who arrived at the rest centre in Ramsey late at night.
"They didn't get to us until about half past three, so they were exhausted. The house was in about 300 millimetres of water and it was a case of grab, get out as quickly. They just needed somewhere to go.
"When they arrived on site, it was about sitting down and having a chat with them, see how they felt. The support at the time was basically warm drinks and something to eat. I think it helped."
Andy, a former electrical engineer, helped set up the Cambridge emergency response volunteer group. Over time, he's seen the difference the emergency response team can make, both to the local community and the local authorities.
"We don't only get involved in fires and floods, we get involved in rest centres for anti-human trafficking, things like that. "We sit with them for 24 hours so after that, they realise that the police aren't a threat.
"We've got the expertise. People do fall back on our expertise in that respect."
5. You'll find like minds
You're part of a big family at the British Red Cross. Joining us an emergency response volunteer means you'll always be supported whoever you are and wherever you're from. After all, we're all just here to help people.
Mike is an emergency response volunteer and part of our LGBT Network. His Red Cross story started 34 years ago in Leeds, where he lived next door to the leader of the local youth group and signed up aged just nine.
Since then, he has trained up in first aid and ambulance support and has been on hand ready to help. He said:
"If it's been the SARS outbreak, if it's been Grenfell, if it's been rail disasters around the country, if it's been Manchester bombing support, if it's been London bombing support, I've always been involved in something, somewhere."
"It [the Red Cross] is ingrained. It's in my DNA. It's second nature, really."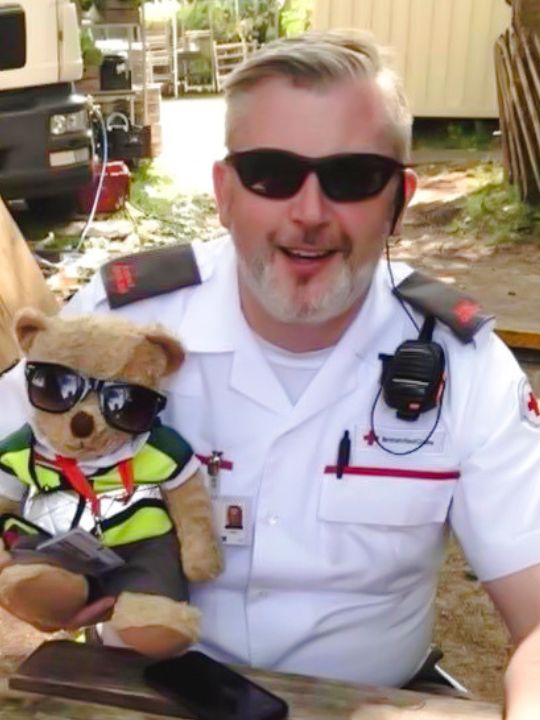 Mike also provided ambulance support throughout one of the UK's most challenging times: the Covid-19 pandemic. He always felt supported by the organisation, and says:
"There was a really good support team in place both within the teams directly and also outside the teams. I know a few people who just wanted to talk to people, get it off their chests."
To provide extra support, Mike also set up and supervised an internal welfare support line for staff and volunteers. "Having something completely independent and internal is quite useful for staff and volunteers. It's completely confidential and completely anonymous."
While Mike loves working as an emergency responder, he also values the British Red Cross values of humanity and inclusiveness. He believes they are part and parcel of being a Red Cross volunteer.
"I don't think I've ever had an issue [as a gay volunteer] within 30 odd years," Mike says.
"I've felt safe to be out. People who know have never batted an eyelid and have never challenged the issue and I think that's partly because of the organisation and its beliefs – what you sign up for to be a volunteer or a staff member.
Do you have what it takes to become an emergency response volunteer?
Whether it's responding to floods, driving an ambulance or working on our support line, our emergency volunteers have got people through their most challenging times.
If you'd like to support your local community, we really need emergency response volunteers nationwide. Just search for roles near you.
Learn more about emotional support and volunteering
Emergencies in the UK
We respond to an emergency in the UK every four hours. People are at the heart of what we do. If you're inspired by what you're reading on Stories, please consider donating to make sure we're ready to spring into action.
Donate