Humanitarian support in Yemen
Supported by the British Red Cross, volunteers are providing vital medical supplies and PPE to support Yemen, as well as crisis response training to over 30,000 people.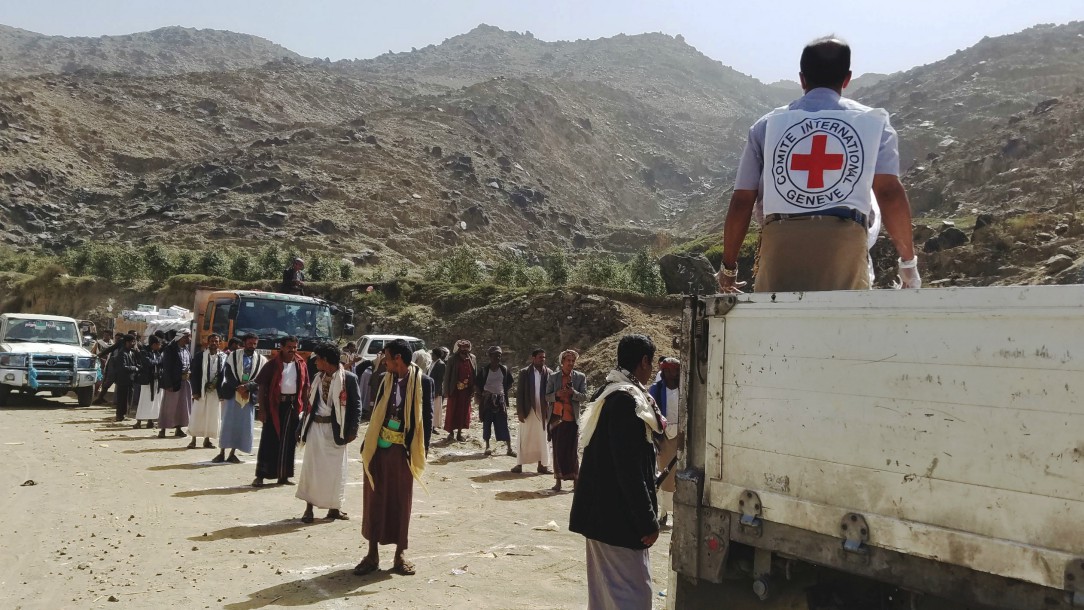 Yemen: the world's largest humanitarian crisis
This is hard to imagine in 2021. But:
More than 80 per cent of Yemenis do not have enough to eat.
Only 51 per cent of health facilities are functioning
1-in-4 people with Covid-19 have died
Yemen is also going through the worst Cholera epidemic ever recorded, with 1 million active cases
Extreme hunger, disease and conflict are killing or injuring an estimated 75 people every day. And now, Covid-19 is propelling Yemen into the abyss.
If Yemen were 100 people, 80 would need aid to survive.
But Yemen is not 100 people; it is 30 million people. Time is running out.
How is the British Red Cross helping in Yemen?
The Red Cross works with the International Committee of the Red Cross (ICRC) and the Yemen Red Crescent. Together we provide food, clean water, medical help and essentials such as blankets, water containers and soap.
The British Red Cross has helped the ICRC and the Yemen Red Crescent have helped to train over 30,000 people in early warning systems and how to deal with a crisis. Over a million people have also received basic aid.
The Yemen Red Crescent has provided free health care for over 20,000 people in one of the country's worst-affected areas.
We have also given emergency obstetric care for over 20,000 women and their babies.
Covid-19 might be Yemen's biggest crisis yet. There's no capacity to protect people from the deadly virus.
Health centres lack basic equipment like masks and gloves, let alone oxygen and other essential supplies needed to treat COVID-19. Many health workers have no protective gear, and most are receiving no salaries.
This, along with a lack of food, water and infrastructure means people are four times as likely to die from coronavirus in Yemen than anywhere else in the world.
Supported by the British Red cross, Yemen Red Crescent volunteers are on the frontline of this response. They travel to centres across the country to provide PPE and other medical supplies to help protect people with coronavirus.
They also deliver hygiene kits, food parcels and blankets to displaced people, despite a shortage of personal protection themselves.
Contact us for more information
internationalcontact@redcross.org.uk