Providing food, water and health care to people in the world's largest crisis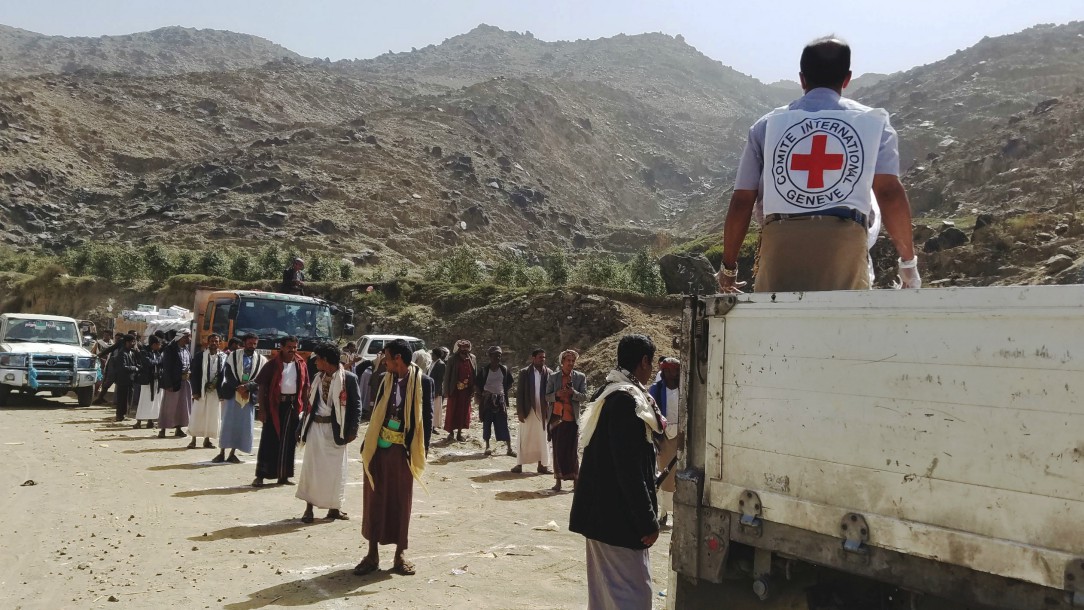 What is happening in Yemen?
Yemen is the world's single largest humanitarian crisis.
More than 80 per cent of the population urgently need emergency aid.
The UN estimates that more than 20 million people do not have enough food to eat and more than half of the population live without clean water.
The worst cholera epidemic ever recorded is still active in Yemen. There have been over a million suspected cases and more than 2,900 deaths.
Extreme hunger, disease and conflict are killing or injuring an estimated 75 people every day. Now, COVID-19 is spreading quickly across the country and only half of Yemen's hospitals and health facilities are functioning. Thousands of people, already weakened by lack of food, are at risk.
What we're doing in Yemen
The Red Cross works with the International Committee of the Red Cross (ICRC) and the Yemen Red Crescent. Together we provide food, clean water, medical help and essential household items such as blankets, water containers and soap.
Support from the British Red Cross helped the ICRC and the Yemen Red Crescent reach over 30,000 people with training in early warning systems and how to deal with a crisis. Over a million people also received basic aid.
The Yemen Red Crescent has provided free health care for over 20,000 people in one of the country's worst-affected areas. We have also provided emergency obstetric care for over 20,000 women and their babies.
But so much more is needed.
Contact us for more information
internationalcontact@redcross.org.uk