Helping to end chronic hunger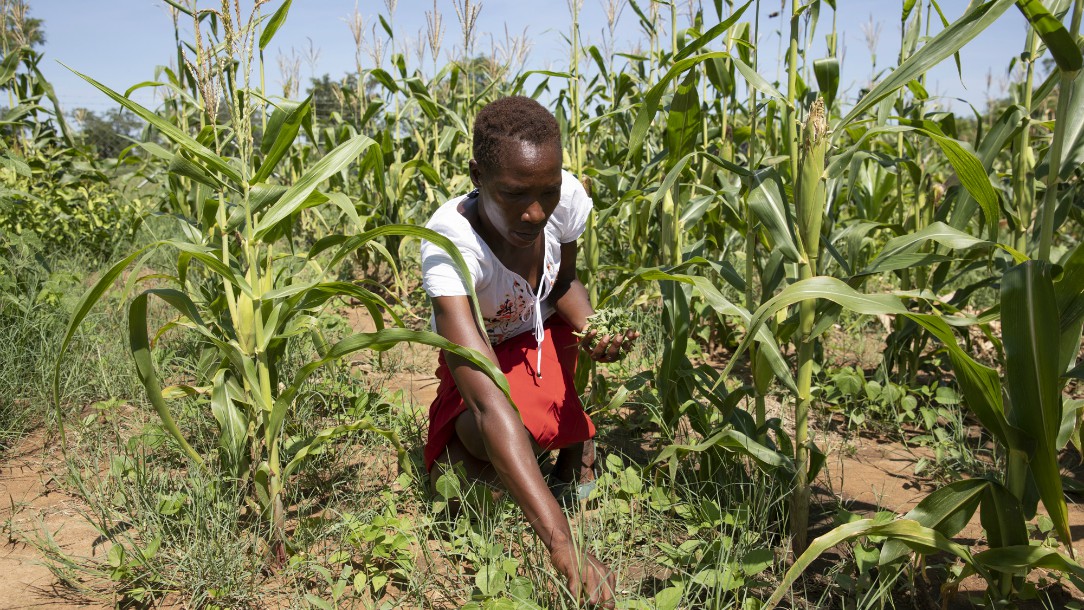 Cyclone Idai
Cyclone Idai struck Zimbabwe in March, causing flash floods, landslides in high winds. At least 1,600 families - up to 8,000 people - have been affected. Over 2,500 people had to flee their homes.
You can help by supporting our Cyclone Idai appeal.
Drought and hunger
The British Red Cross is committed to helping end chronic hunger in Africa. Working with the Zimbabwe Red Cross, together we reach 5,000 people in two districts where drought makes it hard to grow enough food. In one district, Chipinge, approximately 36 per cent of children under five are malnourished.
Hardy crops for challenging weather
The project helps people grow more food in several ways. First, we introduce crops that grow better in dry conditions so families have more vegetables to eat. Root crops, spinach and tomatoes fit the bill.
The same goes for goats, pigs and chickens. The project encourages people to farm hardier animals after hundreds of cows died in a recent drought.
When people earn money from selling vegetables or animals, we help them save money for lean periods through savings and loans groups.
Supporting new mums, babies and children
Gardens outside health centres are used to introduce new mothers to nutritious foods for themselves and their babies.
Red Cross volunteers also visit pregnant women at home to teach people about health and hygiene. Once the gardens are established, women will be given food parcels and seeds to take home after giving birth at the centre.
The project has also supported the repair of 24 wells to provide clean water to communities. Many were located in schools to help keep children safe from disease.
Cash grants help families buy food during droughts
This year, 28 per cent of the population – 2.4. million people – may not have enough food because of drought.
The Red Cross is giving cash grants to 4,000 families (covering 20,000 people) in two of the worst affected districts, Binga and Kariba. Families get a monthly grant during the four-month period when the area experiences the worst food shortages. They can use the money to buy food and other essentials.
The Zimbabwe Red Cross is also working with the UN's World Food Programme to give cash grants to 4,000 families in the Muzarabani district.
Volunteers help fight cholera
Over 37 people have died and thousands of others are at risk from a cholera outbreak across several provinces in Zimbabwe.
Around 1,500 Zimbabwe Red Cross volunteers and staff are helping people improve their hygiene to stay safe from the waterborne disease.
Volunteers are visiting homes, handing out soap and water purifiers, and referring people to clinics when they are ill. Health messages are also being targeted at schools, churches, markets and public transport to reach more people.
The Red Cross will work in the area until the cholera outbreak is under control.