Find out about the Voluntary and Community Sector Emergencies Partnership.
The Voluntary and Community Sector Emergencies Partnership is made up of a range of organisations within the sector with the aim of improving coordination at national and local levels before, during and after emergencies.

Bringing together local, national and global expertise from the sector, the Emergencies Partnership aims to help people prepare for, respond to and recover from emergencies, so that they can rebuild their lives.

It also has an influencing role and gives a voice to those at risk of or affected by disasters and emergencies in the UK, so that they are at the heart of any response.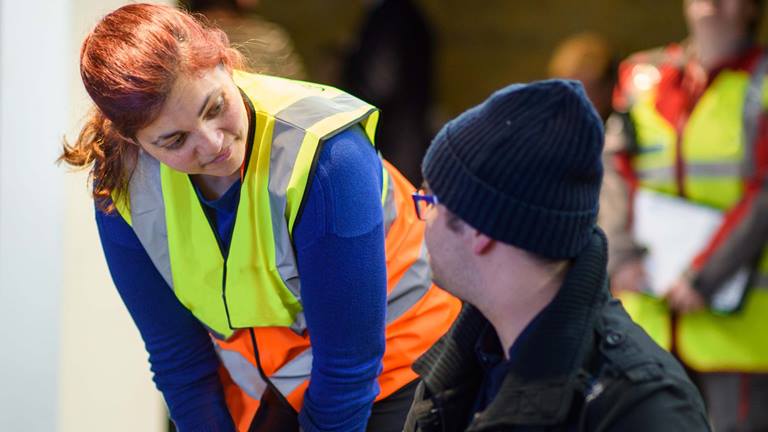 Our response to Covid-19
A national crisis like coronavirus is the kind of emergency for which the Emergencies Partnership was formed.
Our members are directly involved in the planning and delivery of a UK-wide response, including supporting at the Nightingale Hospitals, delivering food and medicine and providing emotional support over the phone.
The Emergencies Partnership is also pooling evidence on unmet need to supplement insights from the NHS and local authorities. As well as sharing these insights with government and statutory agencies, our members are also using this information to allocate resource to the most vulnerable people who are not being supported elsewhere and whose needs would otherwise go unmet.
In order to more effectively coordinate the voluntary and community sector's response to Covid-19 and to ensure that the most vulnerable people are getting the support they need, the British Red Cross is establishing eight co-ordination groups across the UK. These groups will include experts from members of the Emergencies Partnership and will link into local and national government.
Members
Association of Greater Manchester Authorities
Contact us
If you would like more information about the partnership, please fill in the contact form.