Human trafficking and slavery
We speak up for trafficking survivors
Most trafficking survivors are not given sufficient support. This leaves them vulnerable to exploitation and being re-trafficked.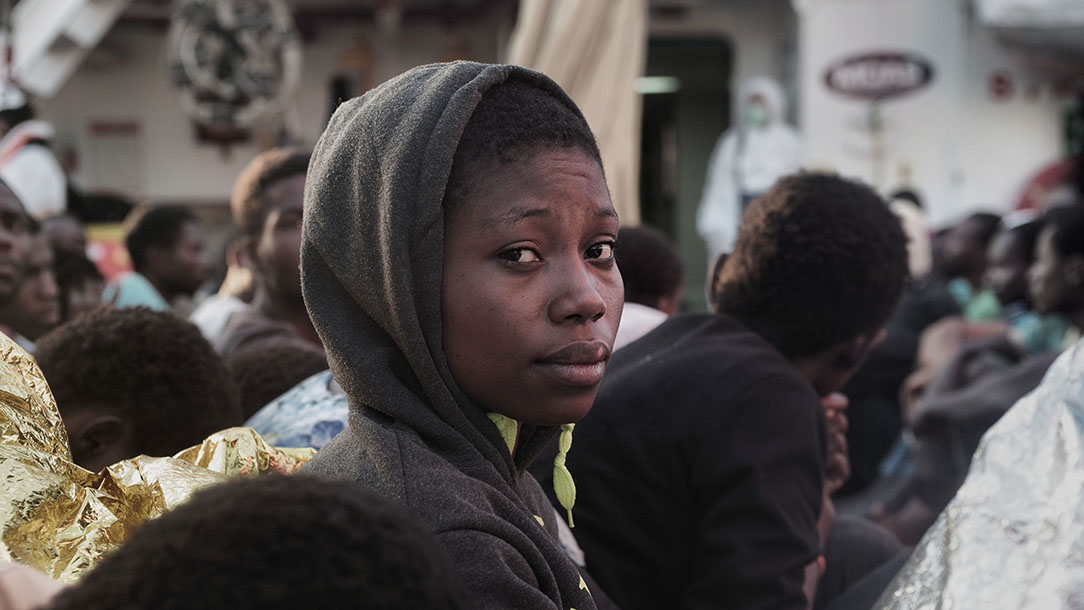 What support is available to trafficked people?
The National Referral Mechanism (NRM) is the framework through which people are formally identified by the UK Government as having been trafficked.
If it is decided that a person has likely been trafficked, a minimum 45-day 'rest and recovery period' begins, during which they can access accommodation, financial and medical support. This assistance continues until the authorities decide conclusively whether or not a person has been trafficked.
Who is affected?
In 2018, 6,993 survivors of trafficking were referred into the NRM. A 36% increase on the year before. However, it is commonly accepted that this is not representative of the actual figure for trafficked people in the UK, which is likely to be much higher.
Of those referred in 2018, only 39% received a decision as to whether the authorities believe they had been trafficked.
What's wrong?
Before the NRM
Survivors of human trafficking and exploitation need urgent care and support immediately after leaving exploitation but there are currently limited options available.
Our new report, First Steps to Safety? The role of reception centres in supporting people out of exploitation, focuses on the experiences of people removed from exploitation, and asks whether they are able to get the immediate advice and support they need.
As we made clear in evidence to the Home Affairs Select Committee inquiry into Modern Slavery, the British Red Cross is concerned that due to a lack of legal and other support, survivors of trafficking are often unable to make informed decisions as to whether to enter the NRM.
The British Red Cross, along with colleagues in the sector, have developed principles that underpin early support provision for survivors of trafficking. These standards place informed consent at the core of best practice.
During the NRM
For many of the people we support, delays in receiving a conclusive decision on their status as a trafficking survivor is making the NRM unworkable, especially as these decisions have a bearing on asylum claims.
After the NRM
For most people whose cases have been determined, support ends once they exit the NRM.
Our report, After the National Referral Mechanism – what next for survivors of trafficking?, takes initial findings from our STEP project, co-funded by European Commission's asylum migration and integration fund (AMIF), which provides long-term support to survivors of trafficking alongside partner organisations Ashiana and Hestia.
The report found that while support ends at this time, the need for it, especially for those with irregular immigration status, continues. This cliff-edge for support makes those we help vulnerable to homelessness, exploitation and re-trafficking.
The NRM and asylum process
Many people who have been trafficked will also be in the asylum system, and some of them will also be in the NRM.
Through our TRACKS project, we found that the asylum and trafficked sectors are not engaging enough on the specific issues faced by people in both situations.
In response we have developed a TRACKS toolbox to support people in the sector to understand and respond to the specific needs of trafficked asylum seekers.