Christmas Raffle
Win cash prizes in our charity raffle
Help us make a difference to people's lives
For as little as £1, enter our charity raffle for the chance to win up to £5,000. Win amazing cash prizes and treat yourself to a festive season you won't forget.
Tickets cost just £1 each and all proceeds will go towards our life-saving work, helping people in crisis all over the world.
Prizes
1st prize - £5,000 cash
2nd prize – £1,500 cash
3rd prize – 10 x £100 cash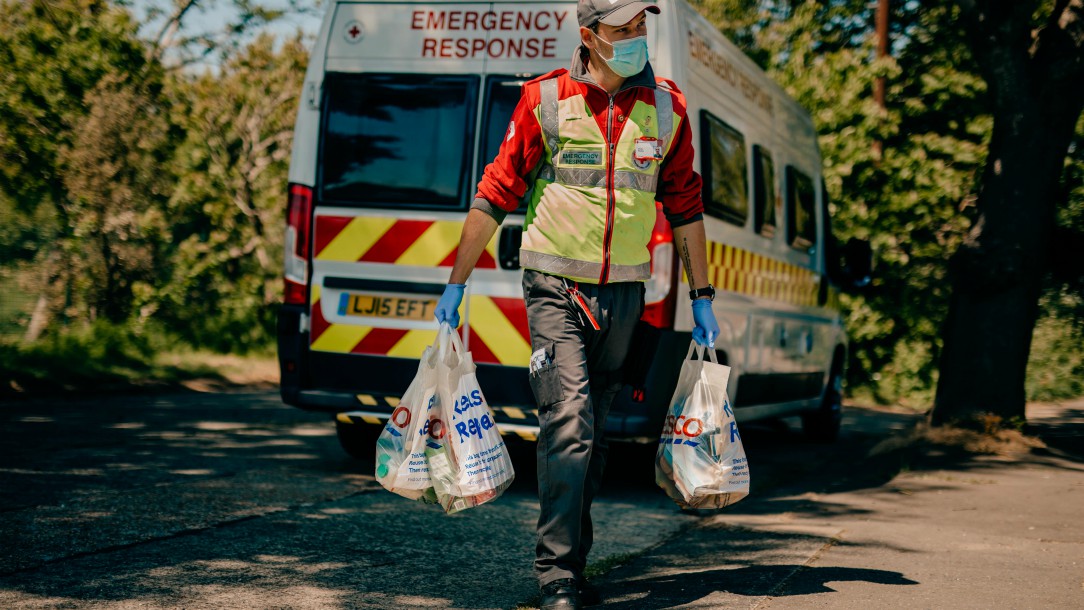 Entry rules
The raffle closing date is Friday 3 December 2021 (all ticket entries must be received by 11.59pm)
The draw will take place on Friday 10 December 2021
Winners will be notified by post, email or telephone no later than 2 weeks after the draw
A list of winners will also be published on the British Red Cross website 2 weeks after the draw
Please keep your ticket numbers safe as proof of purchase.
Download raffle terms and conditions
Got a question about our raffles? Please get in touch.
Terms and conditions
The British Red Cross is registered with the Gambling Commission to operate this raffle:
licence number 004686-N-304931-009
remote licence number 004686-R-329334-002
Would you like more information about raffles and lotteries? Please see the Gambling Commission website.
All response handling activities for this raffle are being managed on behalf of the British Red Cross by CFP Ltd.
Would you like more raffle tickets? Do you want to be removed from our future raffle mailings? Then please call our supporter care team on 0300 456 11 55 or write to us at Freepost RED CROSS.