People's Postcode Lottery
Our work with People's Postcode Lottery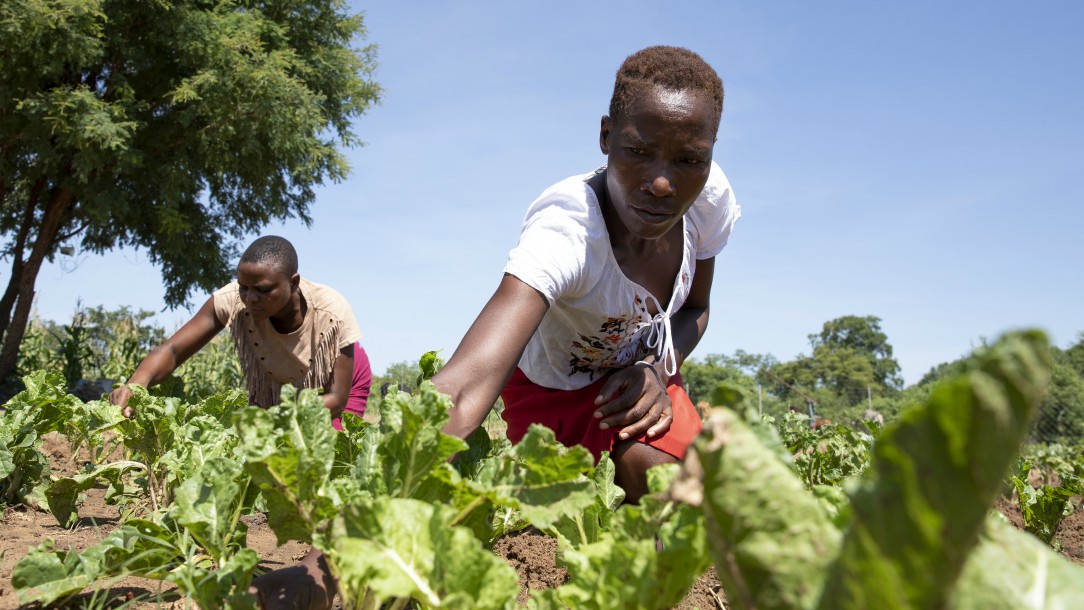 People's Postcode Lottery funds some of our most important projects.
We are delighted that since 2014, players of People's Postcode Lottery funded a wide range of programmes and activities across sub-Saharan Africa. This includes South Africa, Zimbabwe, Sierra Leone and the Lake Chad and Sahel regions.
Closer to home in 2017, they supported Surviving to Thriving, which helped young refugees and asylum seekers integrate into the UK.
At the end of 2018 and start of 2019, our partnership entered a new stage when the British Red Cross joined the Promoted Societies family. Find out more about the lottery's charity work on the People's Postcode Lottery website.
Building livelihoods in Lebanon
Since the violence began in Syria over eight years ago, more than 1.5 million people have fled to Lebanon in search of safety. Thanks to players' funding, we are reaching some of the most vulnerable Syrian refugee and Lebanese communities in Lebanon.
In Arsal, we're working with families to make informed decisions about their future by giving financial aid, supporting people into work, and providing training.
Social safety nets in the Democratic Republic of Congo (DRC)
With players' funding we provide a safety net to survivors of sexual violence in the Democratic Republic of Congo.
By giving cash grants over several months alongside basic business management training, we help vulnerable women to start or renew small businesses or find new ways of earning a living. This gives them the income and tools they need to support themselves and their children, and to reintegrate into their community.
Tackling chronic hunger in Kenya
In 2020 funding from the players is helping us launch our flagship Chronic Hunger programme in northeastern Kenya, an area prone to malnutrition and hunger. The programme will help communities take better care of their livestock, prevent conflict over resources and improve health, hygiene, diet and access to water.
We will reach approximately 3,900 malnourished children under five years old, and help 900 families led by women.
Global Compact on Refugees in Cox's Bazar in Bangladesh
The Global Compact on Refugees is a blueprint put forward by the United Nations. The goal is to bring the international community together behind a more humane and co-ordinated approach towards refugees.
Together, People's Postcode Lottery and the British Red Cross are exploring how the Compact might be used to make a real difference to refugees' lives in Cox's Bazar, Bangladesh. This includes:
whether the Global Compact can be fully implemented in Bangladesh
how this could be done
the potential impact for people affected by the crisis
how the lessons learned could help us implement the Global Compact in other contexts.

If you represent a charitable trust or a statutory funder and want to find out more about our work or to make a donation, please contact Ryan Browne.