People's Postcode Lottery
Our work with People's Postcode Lottery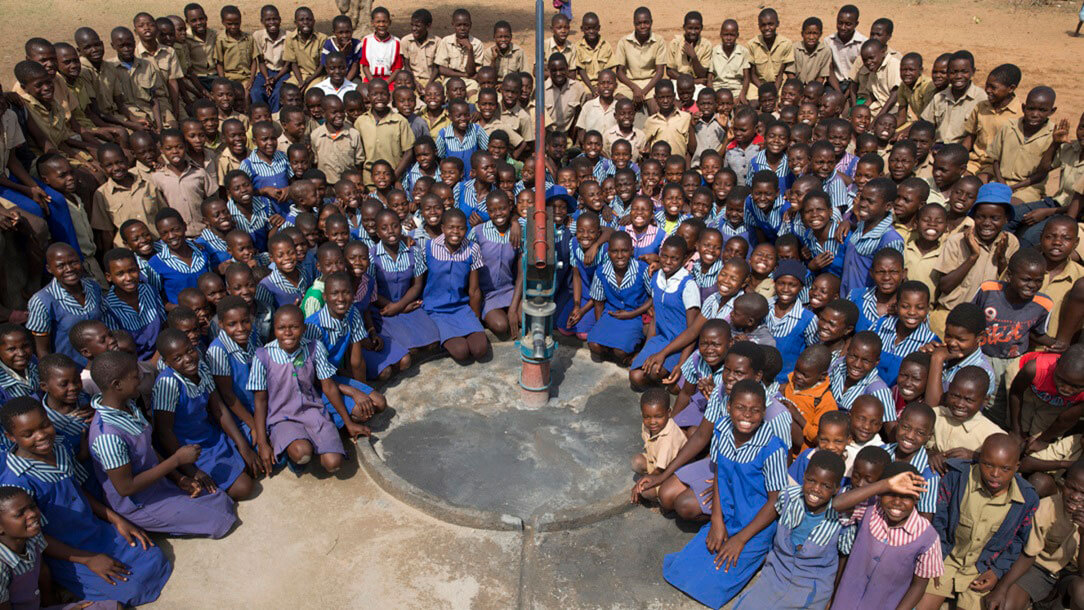 People's Postcode Lottery funds some of our most important projects. We are delighted that lottery players will be supporting us this month by raising £1 million to support our work in Africa and the Middle East.
Find out more about the lottery's charity work on the People's Postcode Lottery website.
Community support in Africa
People's Postcode Lottery supports the British Red Cross' work in Africa.
Lottery players have contributed over £1 million over the past five years. This has allowed us fund schemes, including:
Other projects supported by People's Postcode Lottery include:
Community resilience, Zimbabwe (ongoing)
We're making communities in Zimbabwe stronger.

We help people to prepare for emergencies. We also support them when disaster strikes and help with recovery efforts.

Players of the People's Postcode Lottery have provided funding for our work in Zimbabwe since 2015.
Reproductive health, Guinea (2017)
Our project supports women and young people. It provides education about reproductive health, plus access to medical help.

The programme also aims to improve medical services. This includes better training for health workers.

Support from People's Postcode Lottery has allowed us to develop a new approach to maternal health. This involves using an app to help birth attendants across Guinea and beyond.
Disaster management, Sierra Leone (2017)
We provide communities with the skills they need to deal with natural disasters.
We teach people how to respond to health epidemics and floods. We also provide the resources that communities need to deal with emergencies.
Surviving to Thriving
Players of People's Postcode Lottery also support our work closer to home.
Surviving to Thriving is a joint project between the British Red Cross, the Refugee Council and UpRising. It has received £1 million funding from the People's Postcode Lottery Dream Fund.
It helps young refugees and asylum seekers to integrate. This includes:
teaching practical life skills to make young people more employable

providing mental health support

helping local authorities deal with the needs of young refugees.
If you represent a charitable trust or a statutory funder and want to find out more about our work or to make a donation, please contact Ryan Browne.