Join us at a legacy event and hear about the difference gifts in wills can make to someone's future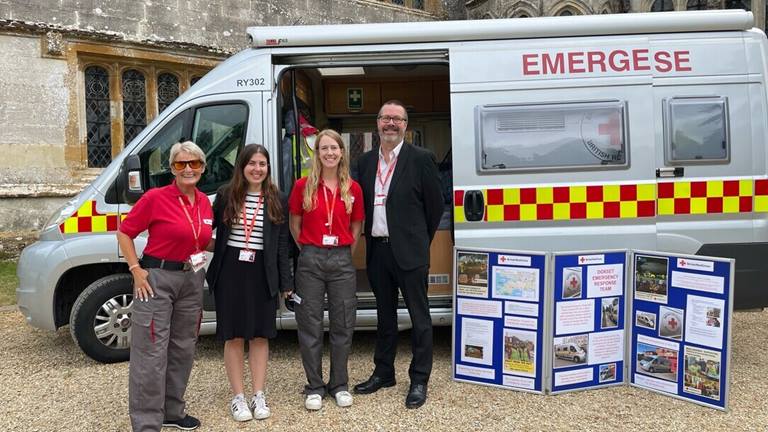 Leaving a gift to the British Red Cross in your will can make a real difference. It means we can continue to help people who have been struck by disaster and need support in an emergency.

If you want to know more about the impact your generous gift could make on the lives of others, then join us at a legacy event.
Taking place throughout the UK, our events give you the chance to understand what a donation can achieve and get to know more about the vital work the British Red Cross carries out in the UK and internationally.
'It has given me an insight into the complexity of the Red Cross and the logistics of working in volatile conflict areas of the world. Lovely to talk to some of the people who are directly involved.'
Attendee at Mansion House event, Bristol, June 2023
What happens at a legacy event?
Our legacy events are a rare opportunity to hear how gifts in wills are helping British Red Cross support people in crisis in your local area and around the world. There's also a chance to meet some of our dedicated staff and volunteers who will be on hand to answer any questions you may have.
How do I attend?
If you would like to attend one of our local legacy events, please email legacy@redcross.org.uk or call the team directly on 0300 500 0401 to book your place.
How much does it cost?
Our legacy events are free to attend.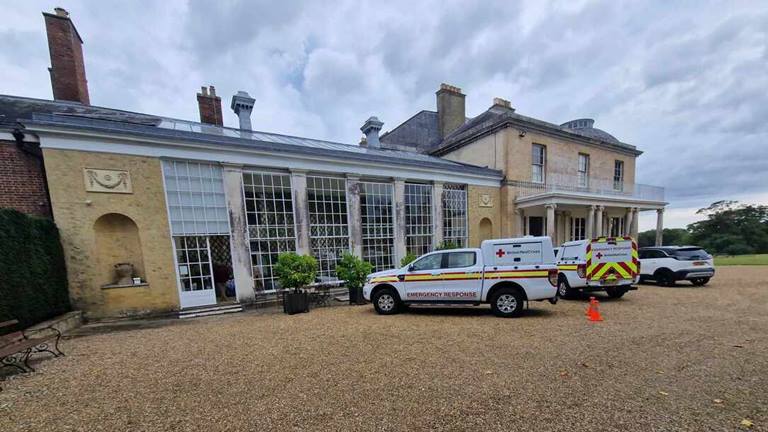 "I thought I knew a lot about the Red Cross but it turns out I knew very little.

What a fantastically informative morning!"
Attendee at Belmont House event, Faversham, September 2023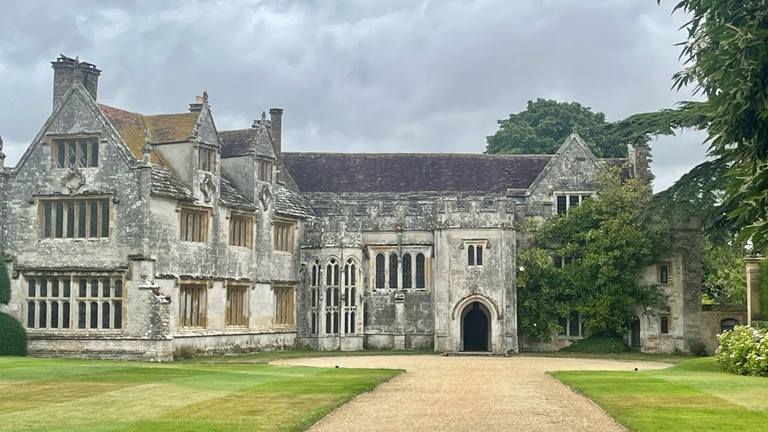 "I wish the whole world could hear those young people – so amazing. Thank you so much for inviting us – I do so enjoy these days and love the young people for their enthusiasm. I feel it always rubs off on me – which is good!"
Attendee at Athelhampton House event, Dorchester, June 2023
All legacy events 2023
March
29th Riddles Court, Edinburgh
April
24th Harewood House, Leeds
27th Queens Club, London
May
15th Chatsworth House, Derbyshire
17th Hendall Manor Barns, East Sussex
June
6th Kingsmill Hotel, Inverness
6th Hedsor House, Taplow
8th Steam Museum, Swindon
13th Mansion House, Bristol
14th Cranfield University, Bedford
19th Scampston Gardens, Malton
26th Prested Hall, Colchester
July
4th Athelhampton House, Dorchester
4th International Bomber Command Centre, Lincoln
5th Letton Hall, Thetford
12th Cosener's House. Abingdon
18th Capesthorne Hall, Cheshire
25th Forbes of Kingennie, Dundee
August
9th August Horniman Museum, London
September
5th The Biscuit Factory, Shielfield, Newcastle upon Tyne
6th Hintlesham Hall, Ipswich
6th Somerset County Cricket Club, Taunton
14th Tredegar Park Golf Club, Newport
20th Ulster Folk and Transport Museum, Ulster
25th Ness Gardens, Chester
26th Belmont House, Faversham
27th Eastnor Castle, Hereford
October
11th Wivenhoe House Hotel, Colchester
25th Assembly House, Norwich
30th Fanhams Hall, Hertfordshire
November
16th Barnett Hill Hotel, Surrey
28th Hatherley Manor Hotel, Gloucester
December
5th British Horological Institute and Museum of Timekeeping, Newark
6th Harewood House, Leeds
6th British Red Cross UK Office, London
12th Crossbasket Castle, Glasgow
Don't see a location near you?
If you can't find a location or date for a legacy event to attend then please let us know and we will try to accommodate you.