British Airways' charity partnership with the British Red Cross.
Working together to support communities in crisis.
British Airways is supporting the British Red Cross to connect human kindness to human crisis - in partnership, we will support communities in the UK to feel safe and supported, no matter the crisis.
For those impacted by an emergency, whether it's a house fire or severe weather conditions, the practical and emotional assistance provided by the Red Cross can be a vital life line.
Support from British Airways will help ensure the British Red Cross can continue delivering vital day-to-day emergency services in communities across the UK, from providing first aid and essential relief items to emotional support in emergency rest centres to help those affected by crisis to recover.
Volunteering in the community
As part of the partnership, British Airways will encourage its employees to undertake their own acts of kindness, such as taking part in challenge events, mapping parts of the world that are vulnerable to natural disasters and becoming a community reserve volunteer, supporting the British Red Cross to provide practical help to people in their local community when emergency strikes.
Supporting the British Red Cross internationally
Drawing on the expertise of each organisation is an important part of the partnership.
In support of British Red Cross international operations, British Airways provides travel assistance for emergency relief workers. This helps to ensure the British Red Cross can respond quickly and effectively to international emergencies and be better prepared for future emergencies. It also supports the British Red Cross international family reunification programmes.
For example, in response to Hurricane Dorian, which devastated islands in the Bahamas in September 2019, British Airways supported by flying out emergency delegates to help the relief effort.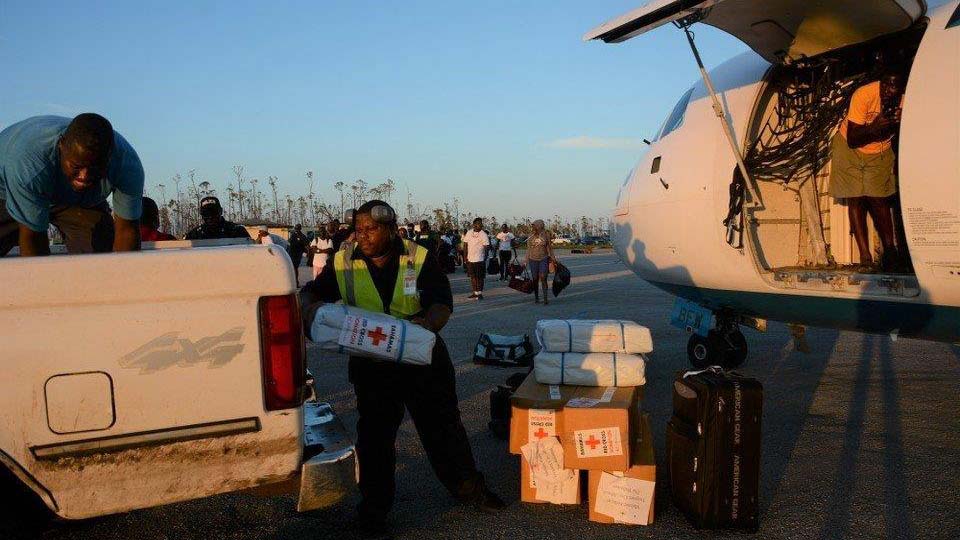 As a global airline, that transports people and goods around the world every day, we're committed to helping communities respond in times of crisis and helping to ensure that relief gets to where it's needed as quickly as possible using the breadth of our network.

However, we also know that beyond the international crises that hit global headlines, crises in one form or another are affecting families every day.

We're really proud to have teamed up with the British Red Cross to support their work both internationally and in the UK. Kindness is a simple thing, but in times of crisis it can be really powerful and we're proud to be support the work of the British Red Cross in this area.
Holly Gray, community investment manager at British Airways