British aIRWAYS
British Airways' charity partnership with the British Red Cross

Working together to support communities in crisis.
British Airways is partnering with the British Red Cross to support its UK emergency response programme.
The British Red Cross responds to UK emergencies approximately every four hours. For those impacted, whether it's a house fire or severe weather conditions, the practical and emotional assistance provided by the Red Cross can be a vital lifeline.
Support from British Airways will help ensure the British Red Cross can continue delivering day-to-day emergency services in communities across the UK, from providing first aid and essential relief items to providing practical and psychosocial support in emergency rest centres to help those affected by crisis to recover.
Supporting the British Red Cross internationally
While British Airways' partnership with the British Red Cross is focussed on action in the UK, internationally, British Airways has been supporting the work of the Disasters Emergency Committee (DEC) since 2013.
When a major emergency occurs overseas, the Disasters Emergency Committee brings together 15 UK charities – the British Red Cross included – to raise funds for an effective, coordinated response to ensure vital relief gets to where it is needed as quickly as possible.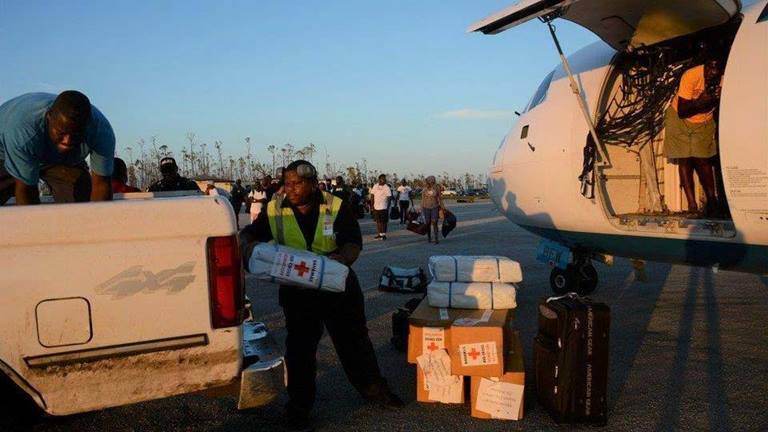 The British Red Cross do incredible work to support people and communities when they need it most, in times of crisis. We're delighted and proud to be able to support them through our BA Better World Community Fund.
Carrie Harris, Director of Sustainability at British Airways