Help us make vulnerable communities strong and resilient.
The Disaster Relief Alliance (DRA) is an active community of businesses who invest in the future of humanitarian action. Together, they support the British Red Cross to help communities prepare for, respond to and recover from disasters.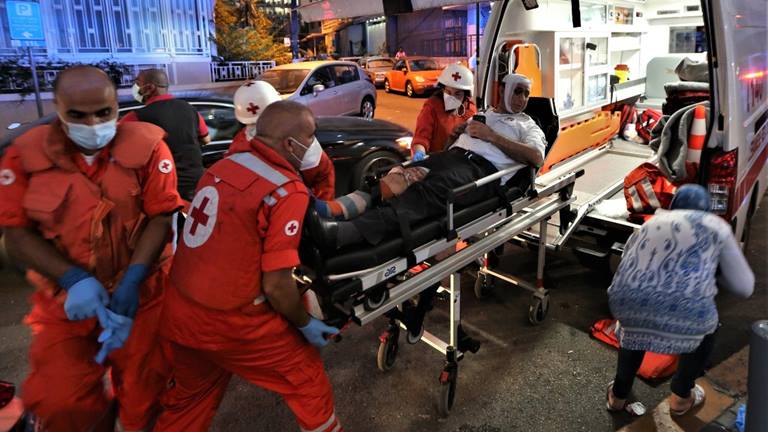 Invest now to protect our future
As the frequency and scale of disasters are predicted to get worse, it is vitally important to ensure that vulnerable communities across the world can prepare for, respond to and recover from emergencies.
By investing in the full cycle of humanitarian response, the DRA allows for more efficient action. Through multi-year, sustainable funding, Red Cross teams around the world are able to plan, prepare and act ahead of time to mitigate the risks of crises in the long-term, and ensure those affected can build back stronger for the future. We know that for every £1 spent on preparedness, £4 is saved in emergency response when disaster hits.
In 2022, DRA partners helped the British Red Cross support 142,641 people across 11 global crises via our Disaster Fund. These include vital funds to aid people affected by the Ukraine Crisis, food insecurity in sub-Saharan Africa, floods in north-eastern Bangladesh and Pakistan, and economic crisis in Sri Lanka.
Responding to the Ukraine Crisis
The conflict in Ukraine has resulted in a crisis that Europe has not seen for decades. Thousands of people have died or been injured, and around 13 million people have been internally displaced or have left Ukraine.
The long-term investment of the DRA helped us to prepare for this response even before it hit the headlines. Support from the DRA dating as far back as 2019 has meant that we were able to provide training to Ukrainian Red Cross staff and volunteers to deliver essential emergency response prior to the conflict escalating. Since the conflict escalated in February 2022, support from the DRA has helped Red Cross teams reach over 5 million people internationally and over 10,000 people in the UK.
Become a partner
Your help can allow us to respond quickly when disasters happen. Your investment will make it possible for us to ensure that everyone receives the help they need in a crisis; today, tomorrow and in the future.
To find out how your business can become a Disaster Relief Alliance partner, please contact corporatepartnerships@redcross.org.uk
Current partners
Partners in the Disaster Relief Alliance include Aviva, The John Lewis Partnership, Land Rover, Reckitt, Barclays and the TK Maxx & Homesense Foundation.