Support from Delta Air Lines helps the British Red Cross prepare for and act quickly during emergencies –  wherever and whenever a crisis hits.
Help for the staff and volunteers who support the public
With Delta's support, we employ a team that specialises in providing psychological and emotional help, called psychosocial support. These trained practitioners help our frontline teams learn how to better support themselves, and therefore the people who come to them for help.From working with refugees and asylum seekers to helping elderly, vulnerable patients home from hospital, our teams often come across people in difficult situations. This can have a lasting impact on our volunteers and staff, such as burnout or post-traumatic stress.
As we face the challenges of helping those most in need during the Covid-19 outbreak, it is more important than ever to have resilient teams. By investing in frontline staff and volunteers' mental wellbeing, Delta helps ensure that people in crisis continue to receive the personal, sensitive care they need to recover.
Crisis response in London
Delta is also investing in the work of the London crisis response team, helping us respond better to both small, local emergencies, such as house fires, and large-scale disasters. Every year, this team supports 700 to 1,500 people caught up in around 100 incidents in London. This includes compassionate, emotional support to those recovering from crises as well as providing essential items to people who have lost everything in an emergency. Together, we'll help to make sure that no one is falling through the cracks, no matter the crisis.
Crisis Response Contact Centre
Delta's long-standing support has helped the Red Cross to prepare communities before disaster strikes. It's also helped ensure that we're ready to respond to disaster at a moment's notice.
In July 2017, Delta provided vital funding to open the British Red Cross's first centralised Crisis Response Contact Centre.
By providing a single contact point for those in need, the centre has transformed the way calls are handled.
Emergency response teams are now more resilient and better able to meet the needs of people in crisis.
In the centre's first year:
6,595 people in crisis were helped through the Contact Centre
11,003 minutes were saved by emergency response teams, improving the speed and efficiency of frontline staff responding to crises
83 per cent of the staff and volunteers who use the centre were either satisfied or very satisfied with the accessibility of the Contact Centre.
Without doubt the support I receive from Contact Centre staff assists me in my role… on a day-today basis – it simplifies the contact process for volunteers, staff and partners. This saves time and interruption to the service I provide, deliver and facilitate.
British Red Cross emergency response officer
Wrapping for refugees
For the last three years, Delta employees have packed shoeboxes with essential goods, such as toiletries and warm hats, and gifts for refugees each Christmas.
Through this kindness, the Delta team has shared joy with people who have suffered so much.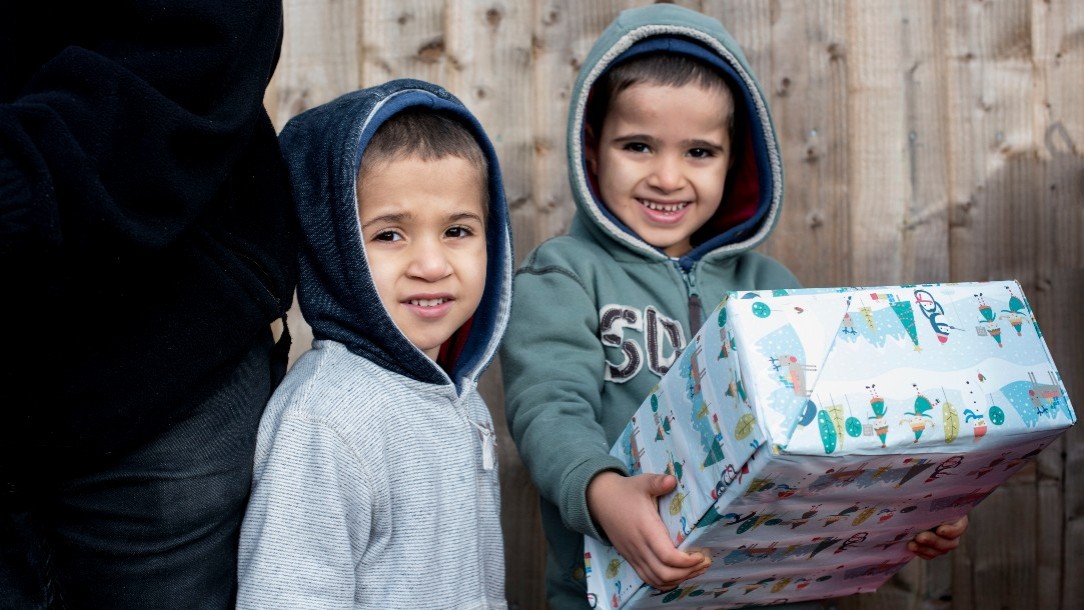 Disaster Relief Alliance
In 2018 and 2019, Delta generously supported the British Red Cross's Disaster Relief Alliance. The Alliance is an active private sector community that invests in the future of humanitarian action, helping communities in the UK and worldwide to prepare, respond to and recover from disasters.