Elastoplast
Elastoplast charity partnership with the British Red Cross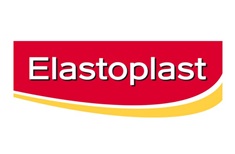 Our partnership with Elastoplast
In 2013, we launched a partnership with Elastoplast aiming to teach hundreds of people essential lifesaving first aid skills.
Since the summer of 2013, Elastoplast has donated a percentage of each pack of plasters sold in supermarkets and independent pharmacies across the UK.
The money raised is being used to raise awareness of first aid education and to teach people first aid skills so they have the confidence to act in an emergency.
Joe Mulligan, head of first aid education, British Red Cross, said:
"We're delighted that Elastoplast have committed to helping us raise money for our work teaching people lifesaving first aid skills in the UK. We believe first aid is a vital skill that every person should learn.

"The money that Elastoplast raised will mean we will be able to teach hundreds more people first aid; equipping people with the skills, confidence and willingness to help in an emergency."