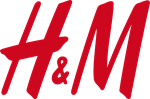 Since 2011 our partnership with H&M has raised more than £3.7 million.
H&M gives us end-of-season fashions and garments with minor damage. We sell these clothes in our network of charity shops. H&M also raise funds from clothes they have collected in store and donate the proceeds to us.
The money raised has been used to help people in crisis in the UK and overseas.
The scheme's also been popular with our shop supporters. They now have a broader range of fashions to choose from.