Emergency landing: helping others
Look at community resilience and what drives people to help others.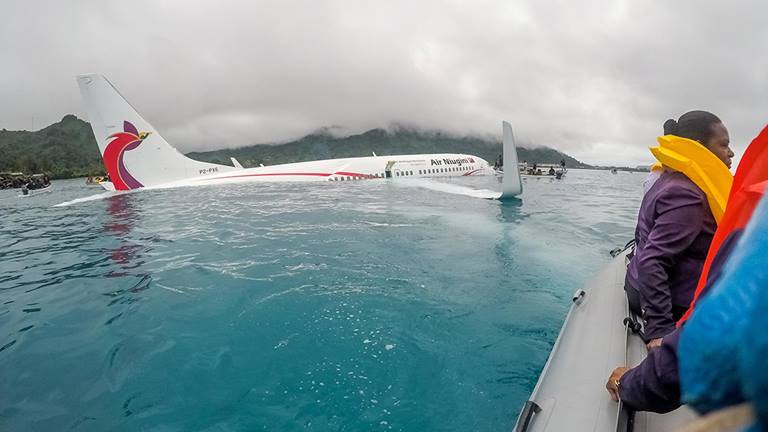 Age:

11 - 16

Type:

Lesson plan

Subjects:

PSHE, Tutor time

Topics:

Disasters and emergencies, Newsthink
A Papua New Guinean plane was forced to make an emergency landing in Micronesia on Friday 28 September after overshooting the runway. Although the plane ultimately sank, all passengers and crew were safely rescued by locals, including fishermen taking their catch to a nearby market.
One of the passengers who was taken to safety said: "I was really impressed with the locals who immediately started coming out in boats. One might think they'd be afraid to approach a plane that just crashed … [but] they were awesome and I was really impressed with the whole response."
This activity looks at a video to discuss what happened and the response of the local people. Learners will then discuss the importance of helping others and how this contributes to community resilience.
Learning objectives
Learners will:
consider how ordinary people respond in an emergency to people in need of help
consider the importance of staying safe whilst helping others
consider how they themselves might respond in an emergency situation to people in need of help.
Resource overview
Video: community response
Watch the video and consider the response to the emergency, thinking about how people helped those in need.
Resilience in communities
Think about the impact helping others has: on yourself, those who needed help, on the wider community, and on the world.
Credits
This resource was written by Ruth Pope and published in October 2018. Image © Lt. Zach Niezgodski /U.S. Navy/Handout via Reuters