Humanitarian convoy attack
A lesson plan exploring the impact of humanitarian aid suspension.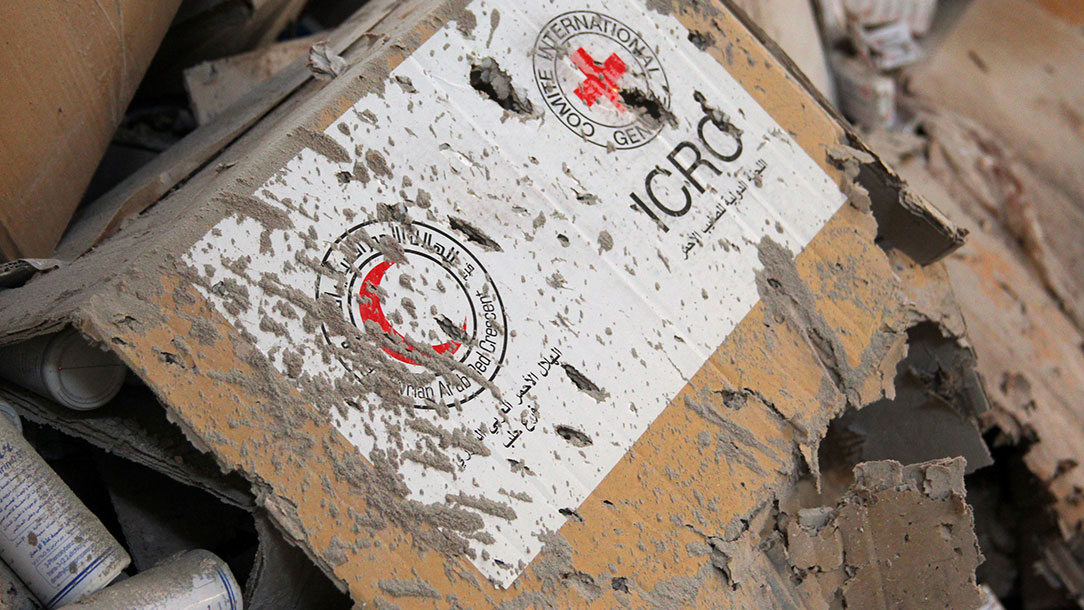 Age:

14-19

Type:

Lesson plan

Subjects:

Citizenship, PSHE

Topics:

Humanitarianism and the Red Cross, Conflict
Humanitarian organisations bring practical help – and hope – to people in crisis. Aid workers are protected from attack during conflict, as they are civilians. But when convoys are attacked, this can cause humanitarian aid to be suspended in the area. This discussion-based activity explores the impact of this suspension to both givers and receivers of that aid.
Learning objectives
Learners will:
explore the impact of aid suspension on different groups of people

consider how people may cope with this and show resilience

discuss the implications of international humanitarian law.
Resource overview
1. Group activity: Humanitarian aid has been suspended
Learners discuss how they might feel when they hear news that aid has been suspended following attacks on convoys.
2. Class discussion: A flagrant violation
Examine how the "rules of war" protect humanitarian relief missions.
3. Writing activity: Supporting humanitarian staff and volunteers
Write a message of support to family and friends of those who died trying to reduce the suffering of others.
Credits
This resource was written by P J White of Alt62 and published in September 2016.
The photo shows damaged aid lying inside a warehouse after an attack on Syrian Arab Red Crescent aid convoy in Aleppo (© Reuters/Ammar Abdullah).