Activities introducing young people to the principles of international humanitarian law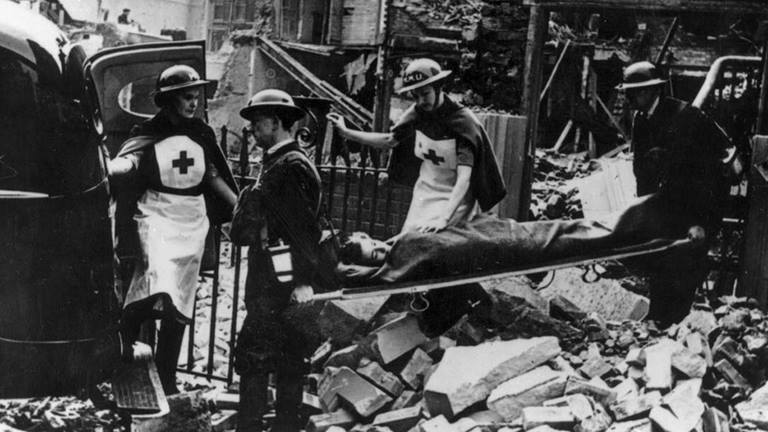 Age:

14-19

Type:

Lesson plan, video

Subjects:

Citizenship, PSHE

Topics:

Conflict
This educational resource introduces young people to the principles of international humanitarian law or the 'rules of war'. They will be able to explore what the laws are, why we have them and their importance in governing what is and is not allowed in armed conflict.
Pick and choose from our rules of war resources to create thought-provoking sessions with our animated film and scenario-based questions.
This resource is suitable for secondary school aged students aged 14 to 19.

Learning objectives
Learners will:
develop an understanding of why we have rules of war

explore dilemmas associated with armed conflict

understand the fundamental principles of the Red Cross, including humanity, neutrality and impartiality

explore what is acceptable and unacceptable (legal and illegal) during armed conflict

articulate their thoughts about the importance of international humanitarian law.
Resource overview
1. Information sheet for educators
A useful introduction to key terminology.
2. Starter activity: Who needs rules?
Introduce learners to the rules we have in different aspects of our lives and what rules are for. Explore why rules are important during situations of armed conflict.
3. Rules of war in a nutshell
Use a short video animation as the stimulus for a series of active learning and reflective activities relating to the rules of war.
4. Humanitarian principles and conflict
Learn about the principles of neutrality, impartiality and humanitarianism that underpin the work of the International Red Cross and Red Crescent Movement and how they link to international humanitarian law.
5. Making choices: Acceptable or unacceptable?
Explore what is acceptable and unacceptable during situations of armed conflict with a walking debate and dilemma-based scenario exercise.
Don't miss out
Sign up to our mailing list and receive new teaching resources like this, newsworthy resource packages, and information about educational offline and online products straight to your inbox.
These resources were written by Rob Bowden and Rosie Wilson of Lifeworlds Learning and published in February 2015.
The photo shows people fleeing the fighting near Monrovia walking towards the centre of the capital, June 2003 (© ICRC/De La Guardia, Virginia).