Key dates to help you plan your lessons
Resource ideas linked to key dates and awareness days to help with lesson planning.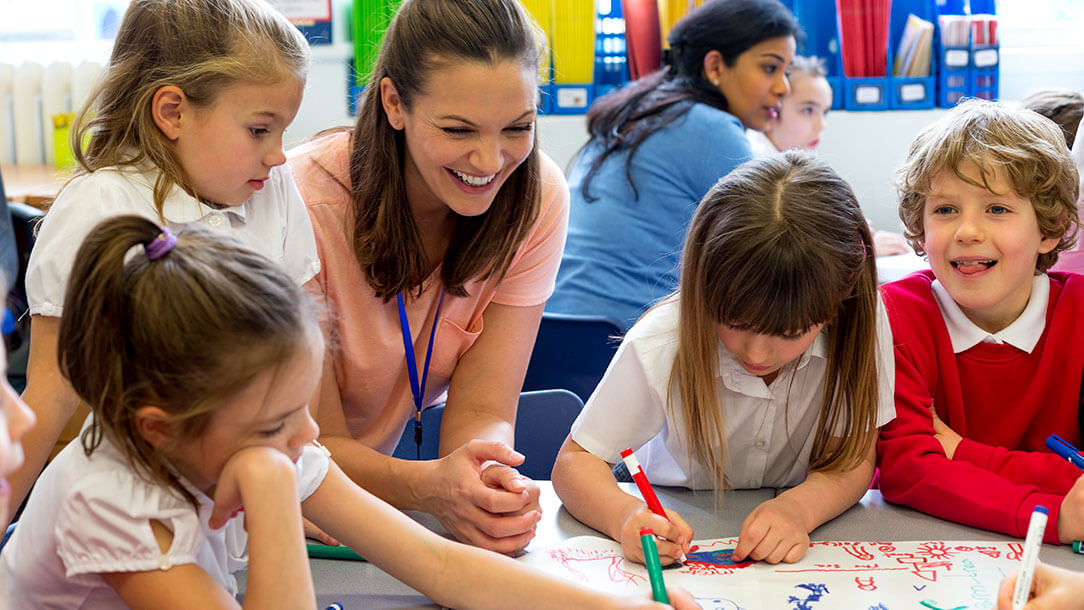 Age:

5-19

Type:

Lesson planning

Subjects:

Cross-curricular, Tutor time

Topics:

Conflict, Disasters and emergencies, First aid and the bystander effect, Humanitarianism and the Red Cross, Newsthink
Planning lessons for the term/s ahead?
Use our list of awareness days and events with the relevant teaching resources to plan topical, engaging lessons.

We offer a range of resources which are suitable for primary and secondary teachers covering ages 5-19.
Summer Term
Awareness day/event

Resources

Stroke Awareness Month
(May)

Teach children and young people how to help someone who is having a stroke with our first aid resource (suitable for ages 11–19).

Walk to School Week
(20 - 25 May)

Help children know what to do should they ever encounter a first aid emergency on their walk to school. Through Life. Live it. (suitable for ages 5–11) children will practise simple first aid actions, learn how to keep themselves and others safe and understand where to get help.

Refugee Week
(12 - 23 June)

Refugee Week celebrates the contributions refugees make to the UK and encourages a better understanding between communities. Look out for our Refugee Week resources in the run-up to June or look back on previous resources.
Autumn Term
World First Aid Day
(14 September)

Each year, Red Cross and Red Crescent Societies around the world organise events and ceremonies to raise awareness of how first aid can save lives in everyday and crisis situations.

Use our resources to help children and young people learn a valuable life skill and equip them with the confidence they need to act in an emergency:

World Heart Day
(29 September)

Teach young people (ages 11-19) the steps to take when helping someone who is having a heart attack.

International Day of Disaster Reduction
(13 October)

Build a more resilient community at your school with these teaching resources:

The Pillowcase Project (ages 7-11) engages children in emergency preparedness for weather-related emergencies.
Natural disasters: earthquakes (ages 11-19) is a geography package which uses case studies from Nepal and Central Italy to help young people understand how individuals and communities prepare for, respond to and recover from earthquakes.

Restart a Heart Day
(16 October)

Join people around the world in learning essential life-saving skills. Our First aid learning for young people resource (ages 11-19) makes it easy for you to give learners the confidence to know what to do if they find someone who is unresponsive and not breathing.

World Kindness Day
(13 November)

Celebrate the power of kindness and encourage compassion by using our humanitarian lesson plans (ages 7-19) during your tutor time. Our kindness calendar (ages 7-11) and Go Bananas lesson plan are also great ways to introduce simple acts of kindness in the classroom.

Bonfire Night
(5 November)

Ensure children and young people know the steps to take if their family or friends get burned this Bonfire Night:

International Volunteer Day
(5 December)

Inspire children and young people to take an interest in volunteering with our humanitarian resources:

Those over the age of 15 can then find out more about our opportunities for volunteer roles in the UK.

International Migrants Day
(18 December)

Help young people challenge assumptions around migrants, asylum seekers and refugees, and develop a sense of mutual respect, empathy and understanding:
Credits
Photo of a primary class © SolStock/iStock.