Consider the challenges posed by the monsoon rains in the camps in Bangladesh, and the importance of hope.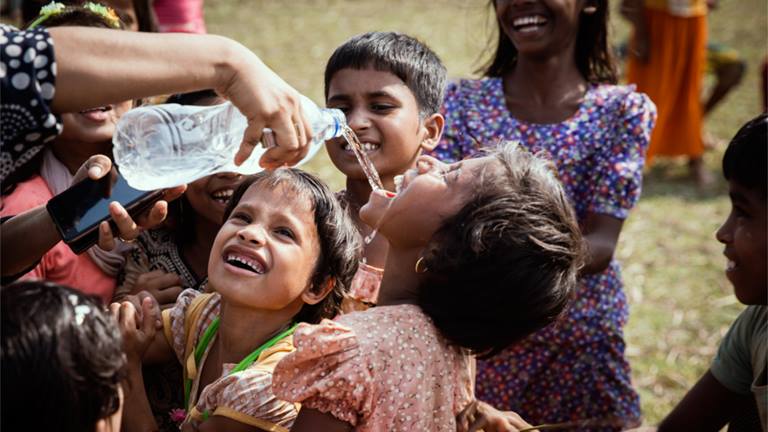 Age:

11-16

Type:

Lesson plan

Subjects:

PSHE, Tutor time

Topics:

Humanitarianism and the Red Cross, Newsthink
Hundreds of thousands of people who fled violence in Myanmar now live in makeshift camps in Bangladesh, and living conditions are extremely basic. These photo discussion activities look at how the monsoon season could affect life in these camps and work that is being done to help, and encourage learners to consider the role and importance of hope during challenging times.
Resource overview
1. Starter: Photo activity
Learners discuss what they know about the camps and consider what life might be like there.
2. Discussion: Camp conditions
Through photos, learners explore the risks of life in the camps during the monsoon season.
3. Discussion: Hope
By looking at a quotation, learners discuss the presence of hope in difficult situations and what can help to maintain a feeling of hope.
4. Extension activity
Learners research and discuss the examples of work being done to improve living conditions in the camp during the monsoon season.
Credits
This resource was written by P J White of Alt62 and published in June 2018.
The image of children playing in Bangladesh © Marcus Valance/SOPA Images/LightRocket via Getty Images.