Natural disasters: earthquakes
A unique Geography curriculum-linked perspective on how individuals and communities prepare for, respond and recover from life-changing natural disasters, including exploring how earthquakes happen.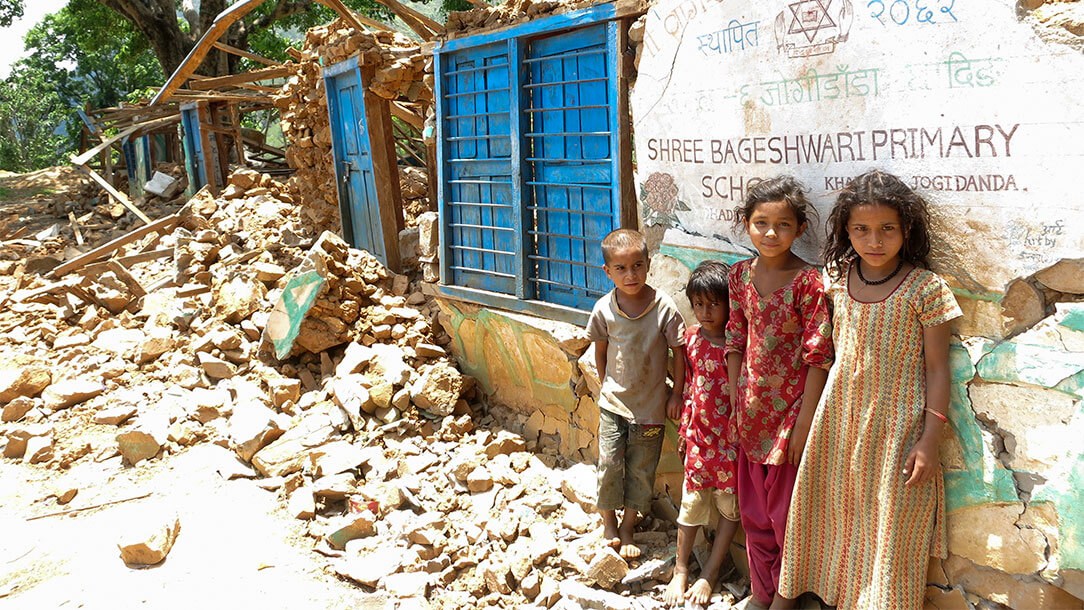 Age:

11-19

Type:

Teaching package, images, videos, case studies

Subjects:

Geography

Topics:

Disasters and emergencies
New case study - Central Italy earthquake
Next month we'll be launching a new case study on the August 2016 Central Italy earthquake to complement this resource. This new resource has been developed with and for Geography teachers and is linked to the current curriculum.
To be among the first to receive it, click the button below to register your interest.
Every year, the Red Cross helps people from around the world who have been affected by natural disasters.
With content that is designed and differentiated for 11–19 year olds, this geography teaching package includes activities using case studies, images, maps, statistics, videos and eyewitness accounts from the Nepal earthquakes of 2015. It also draws on examples from the earthquake in Haiti in 2010.
Learning objectives
Learners will:
gain understanding of different types of natural hazards and disasters
explore the short- and long-term consequences of a natural disaster
discuss the humanitarian response and what might make communities resilient.
Supported by the Geographical Association:
"We urge all geography teachers to download this free resource and encourage young people to think about the humanitarian impact of natural disasters. This invaluable resource pack has been created with technical input from the British Red Cross combined with the expertise of Geographical Association teacher consultants."
Rebecca Kitchen, Secondary Curriculum Leader at the Geographical Association
Resource overview
Introduction and curriculum links
Learn about how the resource has been designed to support your teaching and how the content maps to the geography curriculum for 11–19 year olds: Key Stage 3, GCSE and A Level and to the Scottish curriculum for excellence.
Session 1: Natural disasters
An introduction which sets the scene of the topic of natural disasters alongside general ideas of risk and hazard.
This session looks specifically at earthquakes, with a focus on tectonic hazards.
Session 3: The impact of a natural disaster
Learners explore the immediate aftermath of a natural disaster like an earthquake, and the work of local and international Red Cross teams to support people affected.
Session 4: Recovery and resilience
Activities to explore how the Red Cross helps people rebuild their lives and consider the longer-term impacts of a natural disaster.
Video: Nepal communities learn earthquake-resistant building
Credits:
About the author
Alan Parkinson is head of Geography at King's Ely Junior – a centre of excellence for Geography for global learning.
With over 20 years teaching Geography to A level and winning awards for innovation and excellence, Alan previously worked for the Geographical Association as secondary curriculum development leader.
A freelance author and geographer, Alan has authored publications for the BBC, Collins, Digital Explorer and many more.
The photo shows children in Khalte village, Nepal, standing in front of their school, which was destroyed by an earthquake in 2015 (© Devendra Dhungana/ICRC).