Refugee Week: imagine a kinder world
Activities to help children and young people develop their empathy and understanding. Explore why refugees flee their home and what it is like to arrive somewhere new away from their family.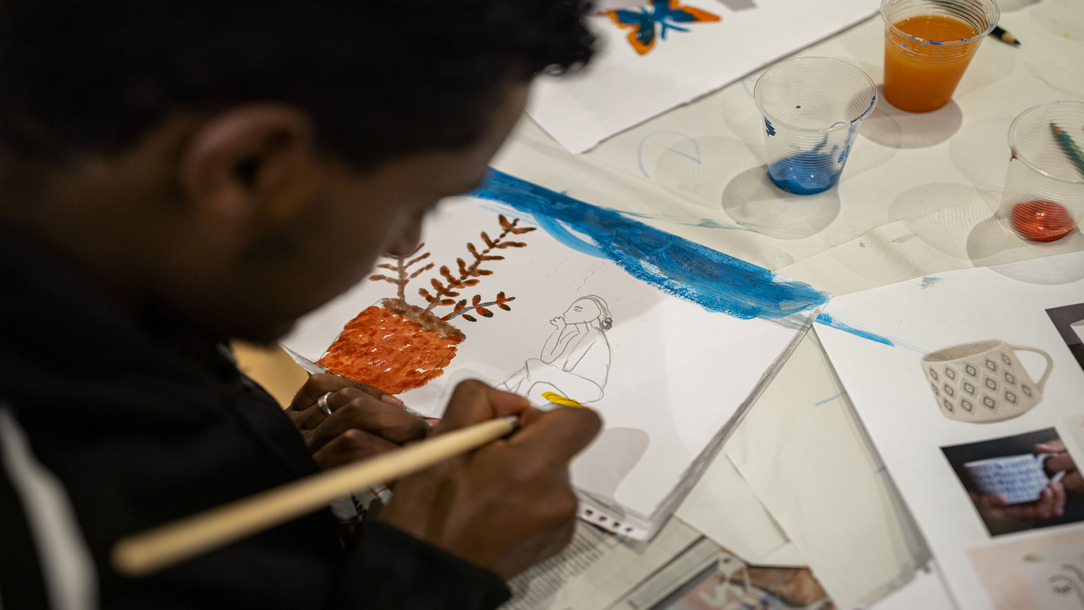 Age:

7-18

Type:

Activities

Subjects:

PSHE, SMSC, Citizenship

Topics:

Kindness, Refugees and migration
Imagining ourselves in others' shoes helps to build empathy and understanding for refugees.

The films, discussion ideas, creative activities and stories within this resource will help learners to think why people migrate and how we can help refugees feel welcome.

Using the theme of kindness, learners will also consider how their kindness can impact the lives of others.
Learning objectives
Learners will:
think about the meaning of and how to build empathy

explore how understanding people is a kind act
reflect on how empathy can create a kinder world.
Within the downloadable resources there are differentiated activities for primary and secondary learners. Definitions of different terms are also included in the resource to help support teachers or parents. You don't need any additional training to teach this topic just ensure you create a safe space for discussion.


Resource overview
1. Developing understanding and building empathy
Use definitions, role play, creative and reflection activities to learn about the meaning of empathy. Imagine it was you in a series of different situations, how would you feel? Get creative by drawing and populating an empathy tree.

2. Adapting to challenges
Consider why people leave their home. Using photos, imagine you were in that position – what would you do? How could you welcome a refugee to the local community? Design a poster with useful information.

3. Family and community
Explore the importance of family and build empathy with refugees and asylum seekers who live in the UK without family members. Use a powerful film of a refugee who misses her family to gain understanding.

4. Sharing stories
Listening and sharing stories can create a connection and help you to imagine how they feel and imagine what it is like to be them. Explore the stories of young refugees in the UK and use your imagination to draw your own stories.
Empathy and migration workshops
Did you know the British Red Cross are running interactive workshops over Zoom around empathy and migration for groups of 16-19 year olds? We are also running these as Red Cross in the Classroom sessions for primary and secondary classes where we can facilitate via video call. If you would like to sign up for a session or find out more you can email us at Redcrosseducation@redcross.org.uk
Credits

The resource was developed by the British Red Cross in June 2020.