Solidarity with Sri Lanka
A photo activity to help young people discuss what has happened and their reactions.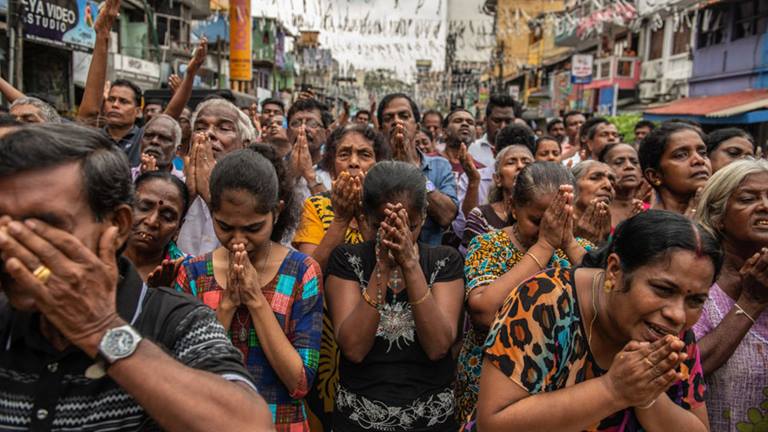 Age:

11-16

Type:

Lesson plan

Subjects:

PSHE, Tutor time

Topics:

Newsthink, Humanitarianism and the Red Cross
On 21 April 2019, Easter Sunday for many Christians, more than 250 people were killed and hundreds more injured as attacks were carried out in churches and hotels in Sri Lanka. The injured included dozens of children and young people.
Through this activity, young people will look at a photo and consider what has happened, how it makes them feel, how people may have been affected and support they may need.
Learning objectives
Learners will:
consider their initial reactions to the attack
have a safe space in which to share their thoughts
understand the needs of people affected and how they can be supported.
Resource overview
1. Photo discussion

Learners start by looking at an image of people in Sri Lanka, who have come together in solidarity following the attacks. This session will provide learners with a safe space to discuss attacks like these, and how they may feel. They will also consider those affected and the support they may need.
Credits

This activity was written by Nick Hunter and published in May 2019.

The image of people praying in the street in Sri Lanka © Carl Court/Getty Images.