Activities to discuss the bombing of civilian areas in Yemen and international humanitarian law.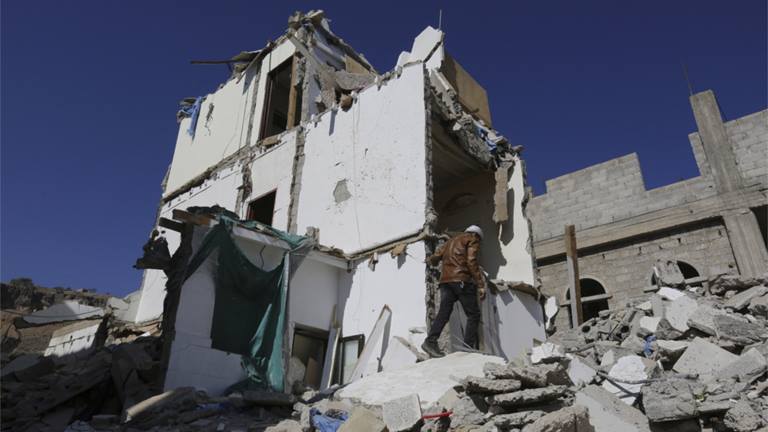 Age:

11–19

Type:

Lesson plan, Newsthink

Subjects:

PSHE, Tutor time

Topics:

Conflict, Newsthink
These activities look at the airstrikes in Sana'a, Yemen, in May 2018. Learners will discuss a quote from someone who survived the airstrike and consider what it might have been like and possible words of comfort. Learners will then look at what is protected under international humanitarian law and the factors considered during armed conflict.
1. Discussion activity
Learners discuss a quote from Abu Mohammed, who lived in Sana'a with his family during the airstrikes of May 2018. They will try to imagine what it might have been like, what he might have been thinking and any words of comfort that could help.
2. Rules of war
Learners are given six scenarios and consider whether they would be legal or illegal under international humanitarian law. They will also discuss the importance of limits during armed conflict and factors that need to be considered.
Credits
This resource was written by P J White of Alt62 and published in May 2018.
The image shows a man in Sana'a, Yemen, walking over all that remained of his home. This photo was taken in December 2017 during the conflict that is still ongoing. (© Yeyha Arhab/ICRC)