Wellbeing activities: Managing stress
Use activities for young people and children to explore the resources they have to manage and understand stress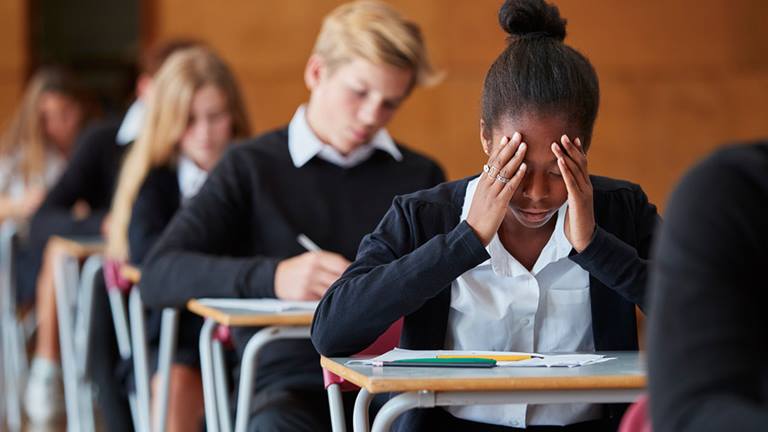 Age:

7-18

Type:

Activities

Subjects:

PSHE

Topics:

Kindness, Home learning resources
Learning how to manage wellbeing can help us cope with change and challenges. To be able to manage wellbeing we need to understand how things affect people and what we have around us that can help.
These activities help children and young people to learn how to use their resources to help manage stress can help improve wellbeing and help others in different situations. Activities are linked to two new animated videos.
Learning objectives
build resilience, kindness and empathy
learn how to manage stress
reflect on what we have around us that can help
think about our wellbeing and what we can do to improve it
Resource overview
There are different activities for primary and secondary learners and two different document downloads – managing stress and using what we have around us as well as two stress fact sheets, one for primary learners and one for secondary.
1. What is stress and relaxing the body
Explore what stress is and how it changes our body and feelings. Learn a way to relax your body and help manage stress. Young people can look at the stress fact sheets for key information about stress.
2. Video activity: Stress patterns
Use the activity in the animated video to explore what causes stress, how it affects your body and reflect on things we can do to manage stress and feel better.
Don't miss out
Sign up to our mailing list and receive new teaching resources, newsworthy resource packages, and information about educational offline and online products straight to your inbox.
3. Resource hunt
Look around your house for resources and reflect on what resources are and how they help us.
4. Video activity: What I do have
Use the video and its activity to reflect on our resources and what resources we need in different situations. Think about how we can use our resources to help others.
This resource was developed by the British Red Cross in July 2020.