The virus may keep us apart, but kindness will keep us together
Give help if you can, or get help if you are in need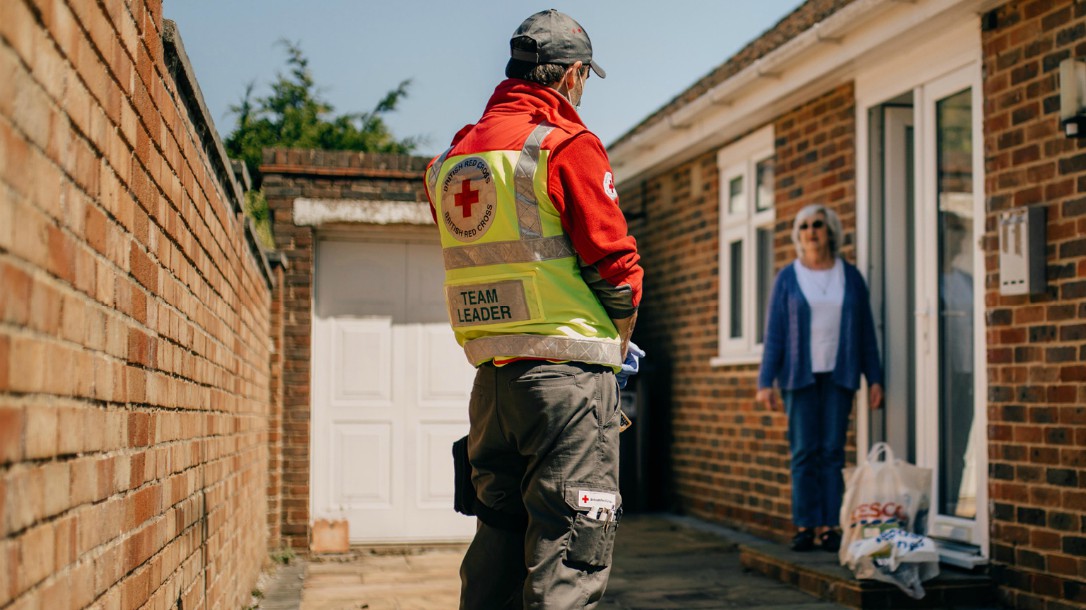 The British Red Cross has supported people in crisis for over 150 years. Our belief in the power of kindness has helped us through two world wars.
And now, more than ever, it is kindness that will keep us together. Whether you want to give or get help, we are here for you.
The coronavirus outbreak is an unfolding global health emergency that is affecting the way every one of us goes about our daily lives. In these uncertain times, kindness has the power to make a bigger difference than ever before.
Whether it's reaching out to a vulnerable neighbour or simply thinking of the needs of others as you do your weekly shop, we all have a part to play in supporting each other through the crisis.
Even though we're physically apart right now, there's one thing that will keep us together: kindness
There has already been a surge in acts of kindness across the country, as people step forward to look out for others.
Over 70,000 people have signed up as community reserve volunteers for the British Red Cross, with more joining the Movement every day. If you remain healthy, safe, and well we would love to have you on our team of volunteers.
You could be doing anything from helping at your local food bank to playing a vital role in easing the pressure on the NHS by delivering essential goods and supplies.
Or, if you'd like to support our work in other ways, you can also donate to the UK Coronavirus Response.
This page will be regularly updated with the links you need, whether you want to give help or get help.
We don't know how long the current situation will last, but we can promise that the British Red Cross will be here to support your community, every step of the way.