London Landmarks Half Marathon
Take on London's newest half marathon with Team Red Cross.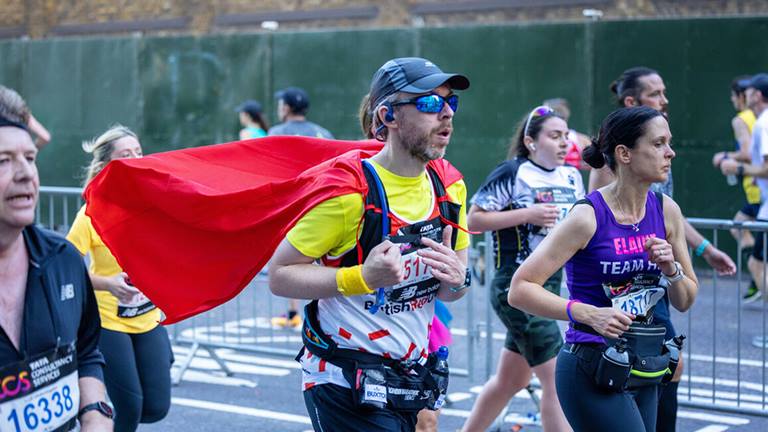 Registration fee:

£29

Fundraising target:

£400

Minimum age:

17 years old or older
London Landmarks 2024-applications closed
Thank you for your interest in joining Team Red Cross at the 2024 London Landmarks Half Marathon, however our team is now full.

If you would like to be added to our 2024 waitlist and be notified if a place becomes available, please contact challenges@redcross.org.uk

If you have your own place in the ballot and would like to run for the British Red Cross, please get in touch by using the 'Use your own place' button below.

Why run for Team Red Cross?
We help people in the UK and across the world get the support they need in an emergency. By joining Team Red Cross, you'll be raising funds for this important work.
As part of our Team, we'll be on hand to support you throughout your event.
Join Team Red Cross and get:
Support
You'll receive 1-2-1 fundraising and training support from our Events Team. Plus, on the day, you'll have a cheer team along the route.
Community
You'll get the opportunity to meet the rest of the team virtually
A running vest
Show your support by wearing a British Red Cross running vest
Updates
We'll make sure you're kept up-to-date about the impact your fundraising has on the work we do.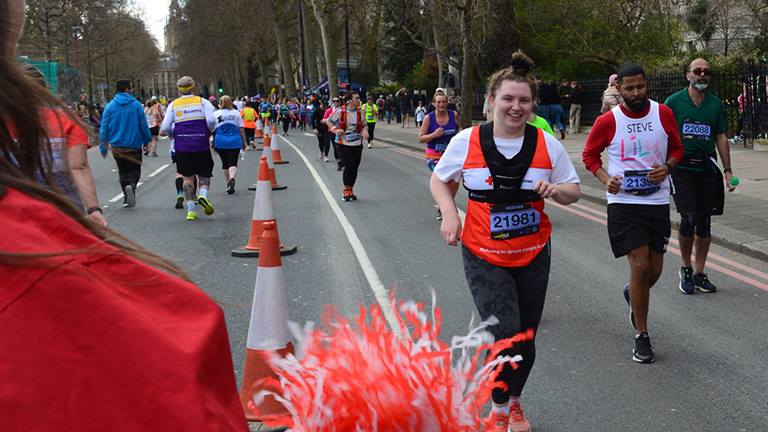 I would definitely recommend running for Team Red Cross, it was lovely to run for a team that was there to cheer you on and support you before the event, during the event and after the event
Heather-a 2023 London Landmarks

Team Red Cross Member
Already got a place in the London Landmarks Half Marathon 2024?
You can still join Team Red Cross. You'll receive the same support as other team members but won't have a fundraising target – just raise as much as you can.
Have a question?
Learn more about the event including how to fundraise and prepare