"We want to give them the best welcome possible"
Hear from some of our staff and volunteers who have been at airports around the country, welcoming Afghan families to the UK
Last updated 4 August 2023
Clothing, colouring books and a warm welcome at arrivals. These are just a few of the things our staff and volunteers have been providing at airports around the country.
Since relocations began, the British Red Cross has supported over 15,000 people who have been evacuated from Afghanistan.
Our staff and volunteers have been welcoming them to the country, providing a kind ear and emotional support, as well as basic essentials like warm clothing, baby items and toothbrushes.
Two months on from the scale up of evacuations from the country, thousands of people remain in temporary accommodation.
The British Red Cross launched the Afghanistan Crisis Appeal in support of the people of Afghanistan. £40 could help provide psychosocial support to Afghan families arriving in the UK to recover from their distressing experience, or £150 could help provide essential items to Afghan families arriving in the UK with few belongings.


DONATE TO THE AFGHANISTAN CRISIS APPEAL NOW
Stephen, a refugee support services volunteer from Derby who has been with the Red Cross for five years, has been at Birmingham airport.
"From day one, we've been giving emotional support to people who've been coming through which has been needed, because people are turning up and they've got nothing," said Stephen.
Many of the families arriving include young children.
"We are getting children coming through and they have been so dirty that you can see track marks down their faces where they have been crying," said Stephen. "The clothing that they are coming in, it isn't suitable – so we've tried to give them clothing that has been donated. We've been organising food at different parts of the day, like sandwiches, crisps, apples, bananas, fruit juice for the children and water for the adults."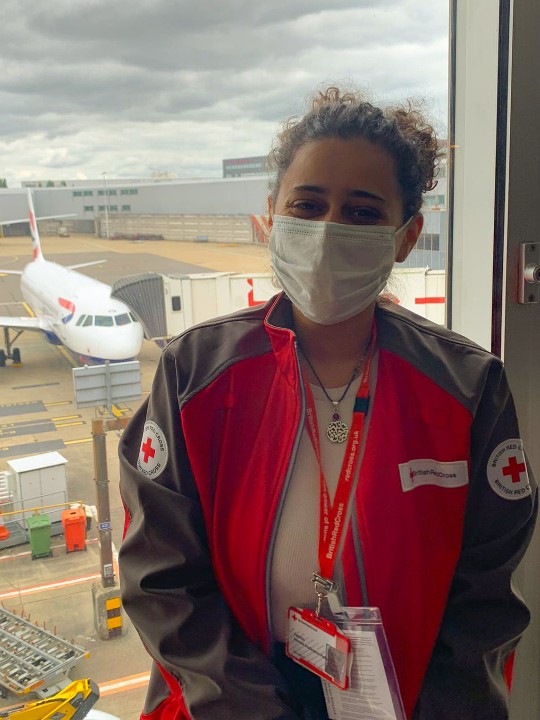 Supporting arrivals at Heathrow airport
Staff and volunteers have been doing their best to make the families' arrivals as simple and welcoming as possible.
Yasmin, an emergency response volunteer who has been supporting arrivals at Heathrow airport, said: "What we try to do as the Red Cross is try to smooth this transition [to a new country] and try to be a shoulder to lean on and try to be there as much as we can.
"Some of [the arrivals] don't have any clothes, because they left everything and then literally came with what they wore here – they lost their luggage, they lost everything. They had to leave their lives behind."
Our Afghanistan Crisis Appeal
The British Red Cross launched the Afghanistan Crisis Appeal in support of the people of Afghanistan. Millions in the country are experiencing severe food shortages and hunger - compounded by decades of conflict, chronic poverty and years of extreme drought.
On 26th August, a series of blasts at the airport in Kabul killed scores of people including many children.
The Afghan Red Crescent is on the ground in Afghanistan's 34 provinces. The Red Cross and Red Crescent Movement, including partners from the International Committee of the Red Cross, have been providing humanitarian assistance in Afghanistan for decades, working independently to meet people's needs across the country in all communities.
Currently the Movement is working to support people's basic needs by providing food, basic medical supplies and medicines, shelter and water. As well as this basic relief, we are supporting hospitals and medical facilities, helping people get vital treatment, including those living in isolate, rural areas.
Helping families through the quarantine process
Henry, an emergency response officer, has been in charge of managing Red Cross volunteers deployed to support arrivals at Heathrow.
"Some of the people may have been travelling and on the move for two or three days before they reached Kabul, so they have had a really challenging couple of weeks or even months," said Henry.
SOME OF THE PEOPLE MAY HAVE BEEN TRAVELLING AND ON THE MOVE FOR TWO OR THREE DAYS BEFORE THEY REACHED KABUL.
Henry, emergency response officer
"What we want to do when they arrive at Heathrow is give them the best welcome possible. We know the next place they are going is a hotel and they will be looked after during the quarantine process but for the next 10 hours everything we give them is what they will have, so we need to make sure food, water, basic clothing, are good to go for the next step."
An opportunity to help people in crisis
Henry says that some of the team's interactions with the children arriving at the airports have left a lasting impression on him. "I've got beautiful drawings given to me by kids because they are just happy we gave them colouring pens and paper and I will treasure these forever," he said. "What we are witnessing is the ultimate in human kindness and compassion mixed with people at the worst possible times of their lives, but people have really come together."
YOU'RE GIVEN AN OPPORTUNITY TO HELP PEOPLE IN POINTS IN THEIR LIFE WHERE THEY'RE IN CRISIS.
Stephen, emergency response volunteer
Stephen agrees that he has been humbled by his experiences in recent days. "You are given an opportunity to help people in points in their lives where they're in crisis," he said. "There's been a lot of crying but there have also been a lot of laughs. We've tried to use humour – we've been able to have good conversations – and for those who couldn't speak English, we used dialogue sheets and things we could use to explain things."
The Afghanistan Crisis Appeal has so far raised over £2.2 million thanks to the generosity of the British public, and Henry knows well how appreciated those donations are.
"The British public has been so generous," said Henry. "Because of the changing needs it is difficult to ask for physical donations of clothes and shoes so having money is so valuable because it means that when it is 3am in the morning and we might run out of a particular size of shoe we can just go to the nearest shop that is still open, get what we need and come back. And the faster we can do that the better."
Read more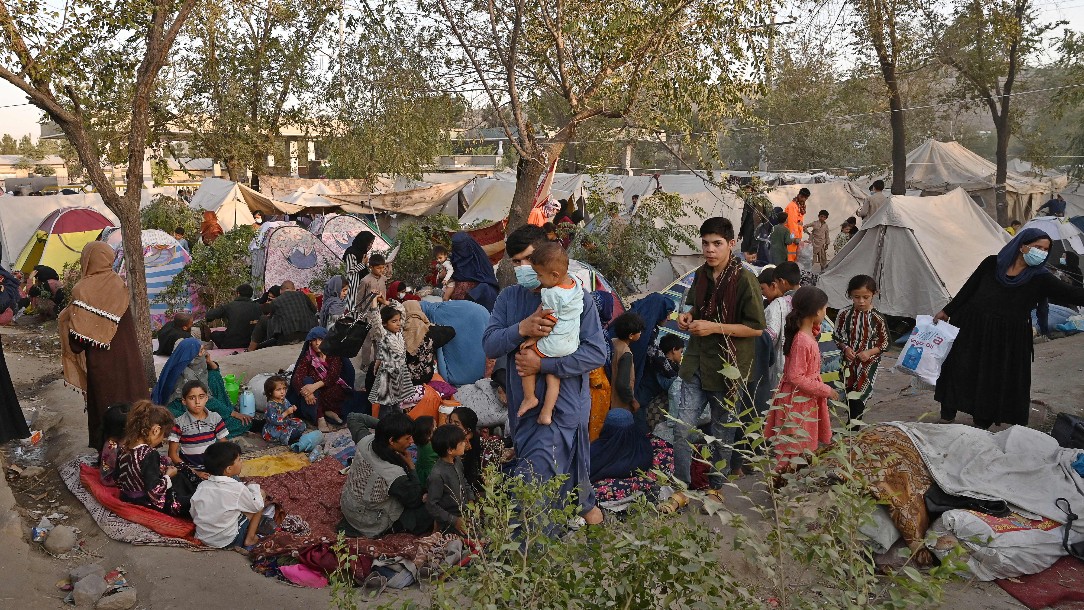 The British Red Cross has launched an appeal for the people of Afghanistan, as millions face severe food shortages and hunger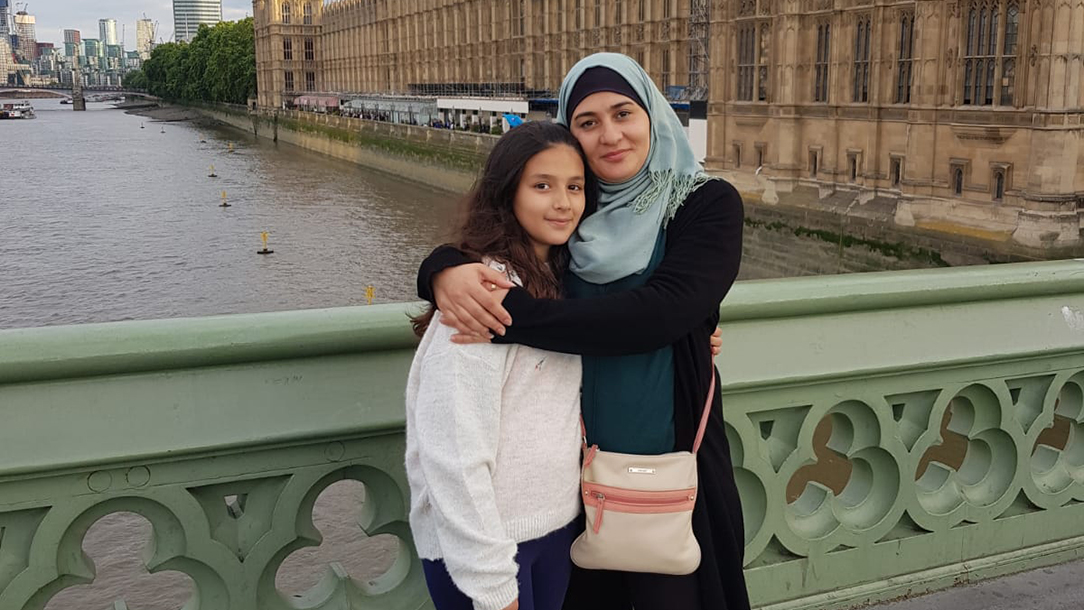 The Nationality and Borders Bill has been passed into law. This is what it's likely to mean for people seeking protection in the UK