What is food insecurity?
'Food insecurity' is a term you might have seen appearing in the headlines in recent weeks. But what does it actually mean?
Food insecurity is exactly what it sounds like: when a person is without reliable access to enough affordable, nutritious, healthy food. There are many factors that cause and affect food insecurity, and its impact can be devastating.
Today, communities across Africa including parts of Kenya, Nigeria, Ethiopia and Somalia are facing a hunger crisis caused by severe food insecurity: over 110 million people are struggling without access to the food they need, and almost 60 million of those people are children. Sadly, these numbers are increasing day by day.
What causes food insecurity?
There are a number of contributing factors. Climate change has caused one of the most severe droughts seen in East Africa in 40 years, which has led to the deaths of seven million livestock.
As a result, families have either lost their source of food or income – or in many cases, both.

Meanwhile, the conflict in Ukraine has caused global food prices to sharply increase, and many countries are still recovering from the long-term impacts of Covid-19.
How does food insecurity affect people?
A combination of all these factors is devastating people's lives, families, health, and livelihoods in parts of Africa.
That could mean people are...
Losing their lives and their loved ones
Skipping meals, which can impact health
Selling their last remaining livestock (likely their sole way of earning money)
Being forced into prostitution, leaving them vulnerable to violence
Pushing young girls into early marriage, so that parents have one child less to pay for, and in the hope they might be safer somewhere else.
The people who find themselves having to make these desperate choices have already been through a lot, whether that's from climate-related extreme weather events like droughts and flooding, or the impacts of Covid-19.
What is the Red Cross doing to help people?
The Red Cross has been responding since 2021 and teams are working on the ground across the continent of Africa, supporting communities with water, food, immediate financial help, nutrition services, and healthcare.
In north-eastern Kenya, the Kenyan Red Cross has supported more than 520,000 people as part of its drought response so far and is working to support 500,000 more people from the worst affected communities.
The Nigerian Red Cross is one of the lead responders in Nigeria, supporting with essential household items, as well as seeds and tools for growing food. They're also supporting with health services, like water and sanitation support.
In Ethiopia, the Ethiopian Red Cross has been supporting people most affected by the food crisis to meet their basic needs by providing financial assistance and food, farm tools, seeds, and fertiliser, alongside psychosocial support and protection services. They are scaling up their response to support a further 500,000 people in the most affected communities.
The Somali Red Crescent has supported around 200,000 families in Somalia with their drought response work, through mobile health clinics and financial assistance, which helps people to buy food and essential items.
How can I help?
Donate to the Africa Food Crisis Appeal
Help spread the word by following and sharing our updates on Twitter and Instagram.
This is urgent. Please help us continue our work.
Your donation to the Africa Food Crisis Appeal will help us to reach more people with vital help
DONATE NOW
Read more
Soaring food prices, conflict and climate change are plunging Africa into a severe and enduring food crisis. The British Red Cross has launched an appeal to help avert catastrophe.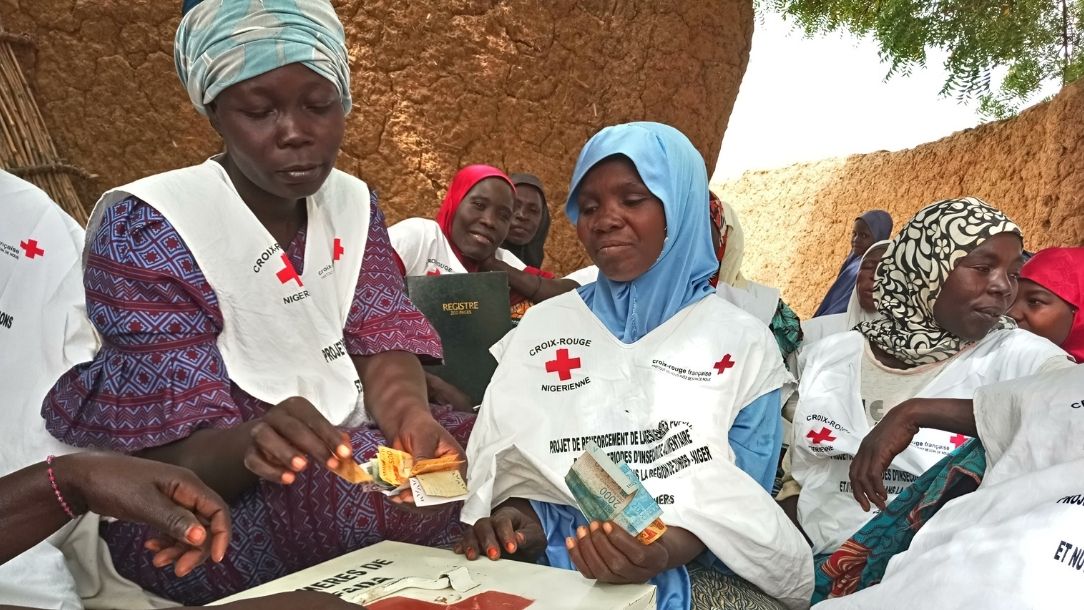 Mothers Clubs' are creating financial security across the troubled Sahel region, raising a woman's profile and creating solidarity within communities.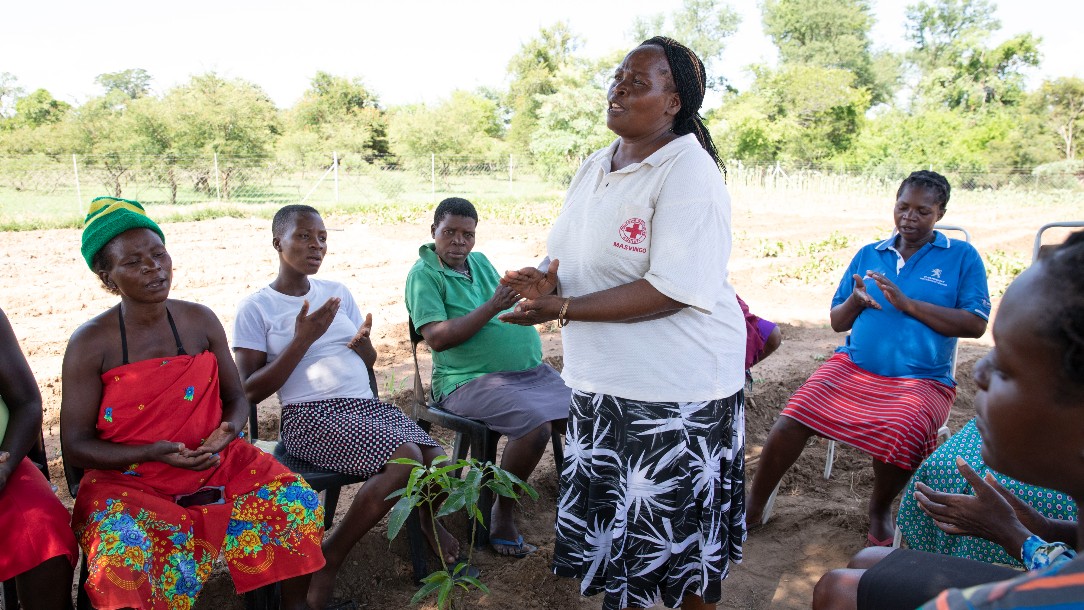 Red Cross volunteer Musa on leading a team that teaches farmers how to grow food in a region where rain is scarce