Humanitarian aid allowed into Gaza during pause, but more is needed
Men, women and children are facing a desperate situation in Gaza as fighting continues and clean water, food, medical supplies and fuel are running out. There is heartbreak on all sides of this conflict.
DONATE to the Israel and Occupied Palestinian Territory Appeal
Last updated 27 November 2023
What is happening in Gaza?
Gaza is in the grip of a human catastrophe. Resources have dwindled away, and more than half the population has fled their homes. Fear and loss is everywhere.
On Friday, 24 November more humanitarian aid was allowed into Gaza as part of a multi-day operation. But after so long without enough food, water, medical supplies and fuel, much more is needed to address needs.
Children are bearing the brunt. A whole generation has grown up knowing nothing but closed borders, the trauma of conflict and painful legacies. This includes society's most vulnerable: newborns.
On Sunday 19 November, the Palestine Red Crescent Society was able to evacuate 31 premature babies from Al-Shifa hospital and transport them to the Emirati Hospital in Rafah, and on to safety in Egypt and the United Arab Emirates.
Gaza's children need a glimpse of hope, a future to look forward to. A chance to rebuild. Donate to the Israel-Occupied Palestine Territory Appeal
Summary of events in Gaza:
On 24 November, aid was allowed into Gaza as part of a multi-day operation to facilitate the release and transfer of hostages.
The Palestine Red Crescent Society helped evacuate 28 premature babies to safety in Egypt
Violence is escalating in the West Bank and movement is becoming restricted. 212 people have died
The Palestine Red Crescent is sheltering more than 20,000 people since attacks intensified in the last few days
More than 1.7 million people have now relocated to the south, of Gaza in a bid to flee violence
11,078 people have reportedly died in Gaza and 27,490 have been injured.
The impact of this violence has been affecting communities on both sides of the conflict, since it started on Saturday 7 October.
In Israel, more than 1,200 people have reportedly died. Many people are still missing, and over 240 have reportedly been taken hostage.
How is the conflict affecting people in Gaza ?
The humanitarian situation in Gaza is worsening every day and has become a humanitarian catastrophe.
There is a severe shortage of food, clean water, medical care, fuel. Every hour that passes without safe and sustained entry of humanitarian aid translates into more suffering, and the loss of civilian lives.
Hashim Mhanna, ICRC communications officer said:
"[There is] the fear to lose life. The feeling of helplessness, the feeling of [being] unable to protect your own family.
Despite all the hardship and agony, people are still trying to stand with each other and share whatever supplies and water they have left.
Civilian infrastructure across Gaza is being destroyed, sowing seeds of hardship for generations to come. Hundreds of thousands of people in Gaza are sheltering hospitals, schools, sleeping in their cars or out in the open after their homes and neighbourhoods have been turned into rubble.
Critical services like healthcare, water, and electricity must be immediately restored in Gaza as a lifesaving priority.
Everyone relies on us in this challenging situation.
Palestine Red Crescent staff and volunteers describe their drive to volunteer despite the extreme and dangerous circumstances.
How is the Palestine Red Crescent Society supporting people?
The Palestine Red Crescent Society has a trusted relationship with their local communities – established over many years. They can provide far-reaching humanitarian and medical services.
Since the evacuation order PRCS hospitals and their office in Gaza city have sheltered people seeking safety. In the past days, as attacks have intensified and neighbourhoods have been told to evacuate, the number of people seeking shelter has significantly increased.
PRCS now estimates that there could be as many as 20,000 people who have sheltered in the hospitals and office, sleeping wherever they can in the overcrowded spaces. 
PRCS has been able to distribute relief items to more than 38,000 internally displaced families in temporary shelters and at their hospitals.
In the Gaza Strip PRCS teams are:
providing emergency medical care to over 8

,800

people
treating 873 people at the PRCS run Al Amal and Khan Younis hospitals
providing

psychosocial

support to deeply traumatised people, including

over 15,572

PRCS ambulance crew

members

distributing relief items including blankets, food parcels, milk, water and baby items to 379,037 people.
In the West Bank PRCS teams are:
providing emergency medical care to over 2,300 people
providing relief items, such as blankets, hygiene kits and food parcels
"We must always have hope": what it's like for Red Cross Red Crescent colleagues responding to the crisis in Israel and Gaza
What are conditions like in hospitals in Gaza?
Our teams on the ground in Gaza visited hospitals in the northern area and found death, destruction, and displacement on a staggering level. Thousands of people have nowhere to go and are seeking shelter in hospitals.
The lack of electricity and fuel presents huge risks to the health of the people of Gaza. Without power, hospital patients in intensive care and babies in incubators risk losing their lives.
Medical teams have been working non-stop for days, under horrific conditions. They haven't seen their families; some do not even know if their families have survived or been able to evacuate. Doctors are breaking down. The medical teams need reinforcement.
Has power and water run out in Gaza?
Gaza remains under a full electricity blackout and its sole power plant has shutdown. The fuel needed to operate electricity generators is unable at present to be imported into Gaza. 
Without power, hospital patients in intensive care and babies in incubators risk losing their lives.
The lack of electricity and fuel hinders access to clean drinking water as pumping and desalination isn't possible and wastewater can't be treated. This increases the risk of outbreaks of infectious diseases like cholera, diarrhoea, dysentery, hepatitis A, and typhoid. 
What's happening in the West Bank?
While the world's attention has focused on the tragedy in Israel and Gaza, a steady rise in violence has gripped the West Bank. 167 people have lost their lives and more than 2,490 have been seriously injured.
More than 2,000 have been arrested. Entire communities have lost their land, homes or livelihoods.
Alongside this violence, there have been road blockages and restricted movement for people and goods alike. These road blockages have particularly affected olive farmers, who have had severely restricted access to their olive groves.
It is important that any restrictions on movement don't prevent people from maintaining livelihoods or accessing essential services.
Is humanitarian aid reaching Gaza?
The Rafah crossing border between Egypt and Gaza is a vital lifeline. On 10 October it was closed, restricting critical, life-saving humanitarian aid from reaching the Gaza Strip and exacerbating the acute humanitarian crisis. 
Since 21 October 569 humanitarian trucks have been allowed through the Rafah crossing, carrying food, water, medicine and medical supplies. This aid is welcome, but it remains far less than the aid needed to meet the needs of the area and less than the aid Gaza received before the conflict started.
The Egyptian Red Crescent Society (ERCS) is the only organisation with access to the North Sinai, including the Rafah border crossing. It therefore coordinates all incoming humanitarian aid. The ERCS works with the United Nations, ICRC and PRCS to prioritise and provide aid to Gaza through the Rafah crossing.
The International Red Cross and Red Crescent Movement calls for greater and more sustained delivery of aid.
ICRC's William Schomburg speaks from Gaza
Head of ICRC Sub-Delegation, William Schomburg, is in a makeshift camp in Gaza, which has been set up for displaced Palestinians.
He calls for safe access so that more humanitarian aid can be delivered into Gaza.
How to help people in Gaza and Israel
Help people affected in Israel and the Occupied Palestinian Territory by donating to our emergency appeal.
The Palestine Red Crescent Society, and Magen David Adom in Israel, are rooted in the community and have been working to support everyone affected by the Israel-Gaza conflict since the violence escalated a week ago, and for many years before that.
Map of Israel and the Gaza Strip
Are Red Crescent teams coming under attack?
Movement colleagues from both Magen David Adom and Palestine Red Crescent Society have lost their lives while providing healthcare during this conflict.
On 6 November, a convoy of five trucks and two ICRC vehicles was carrying lifesaving medical supplies to health facilities, including to Al Quds hospital of the Palestinian Red Crescent Society, when it was hit by fire. Two trucks were damaged, and a driver was lightly wounded. 
"These are not the conditions under which humanitarian personnel can work," said William Schomburg, the head of the ICRC delegation in Gaza.
"We are here to bring urgent assistance to civilians in need. Ensuring that vital assistance can reach medical facilities is a legal obligation under international humanitarian law." 
Will hospital equipment soon reach Gaza?
A convoy carrying 60 tonnes of aid, including urgently needed medical items from the ICRC, has been mobilised for Gaza. But safe humanitarian access is urgently needed to deliver them to civilians in need.
A four-person surgical team including a chief surgeon, an orthopedic surgeon, an anesthetist, and a theatre nurse are on standby to support the overwhelmed hospitals in the Gaza Strip to cope with the influx of the wounded.
ICRC chief surgeon Tom Potokar says: "It's critically important to deploy. We all know the situation is very bad. There are a huge number of wounded people and a lot of displaced people.
As a humanitarian, I feel it is our job to be with these people, bring practical assistance and ease their suffering. I feel privileged to be able to do that.
Is aid reaching Gaza?
A few hundred lorries with aid in all have so far been allowed across the border with Egypt since it reopened on 21st October – many of which have been facilitated by the Egyptian Red Crescent. Most of this aid has already reached hospitals, ambulances, and internally displaced persons
The ICRC is calling for humanitarian access to protect civilians, to provide aid and to restore essential services. When more access is possible, an enormous amount of support will be needed for people, and for the Palestine Red Crescent Society and ICRC teams so they can continue responding. 
Our appeal is focused on both the urgent and long-term humanitarian response in all areas and for all communities affected by the conflict in Israel and the Occupied Palestinian Territory.
What is the Occupied Palestinian Territory?
The Occupied Palestinian Territory or OPT is an internationally accepted description, used by the United Nations. It refers to the Gaza Strip and the West Bank (including East Jerusalem). Together with the reference to Israel in our appeal, it covers all the areas affected by the current crisis.
What is the Gaza Strip?
The Gaza Strip is part of the Occupied Palestinian Territory. It is 25 miles miles-long and 6 miles-wide enclave bounded by the Mediterranean Sea, Israel, and Egypt.
More on the Israel and OPT crisis
Donate to the Israel and Occupied Palestinian Territory Appeal 
Please help us provide support and vital aid.
Donate today
Stay informed: Israel-Gaza conflict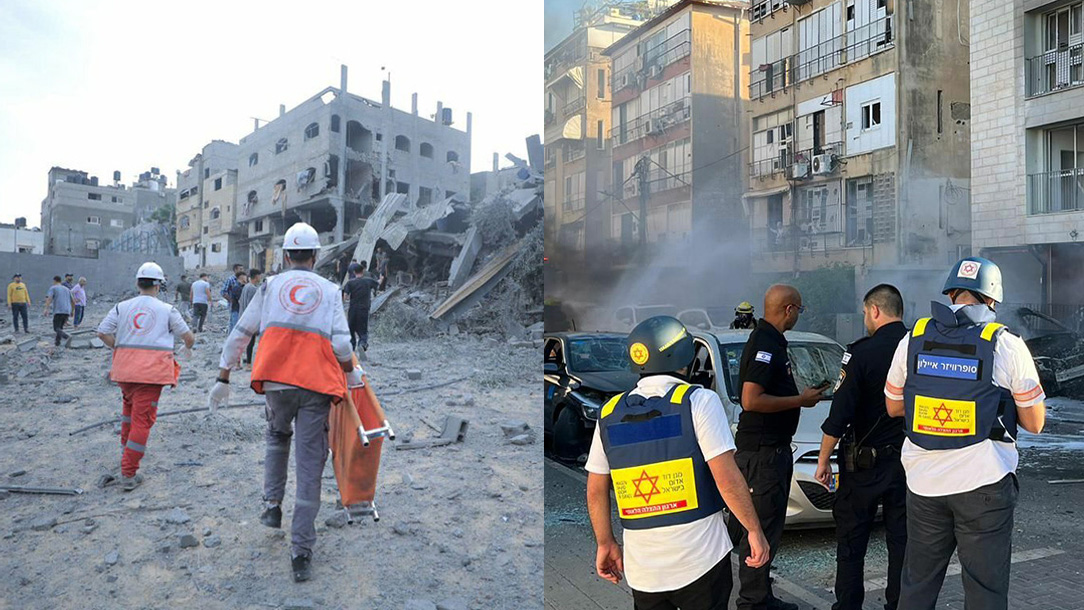 Find out what is happening in Israel and the Occupied Palestinian Territory and why we have launched our crisis appeal.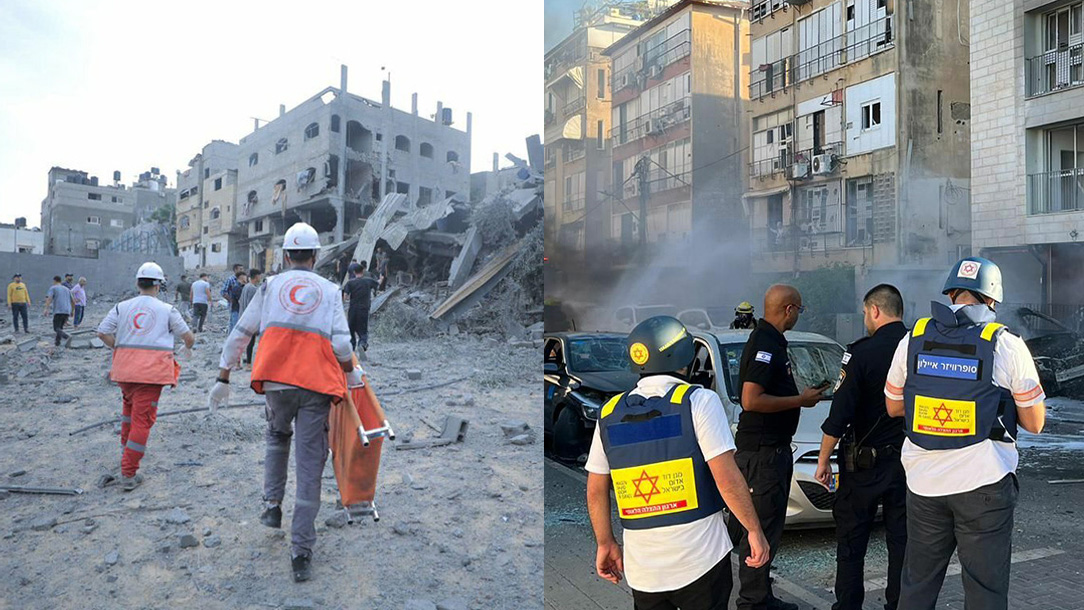 You've probably heard about the Palestine Red Crescent and Magen David Adom in the news lately. If you've wondered how they relate to the Red Cross, here's an explainer.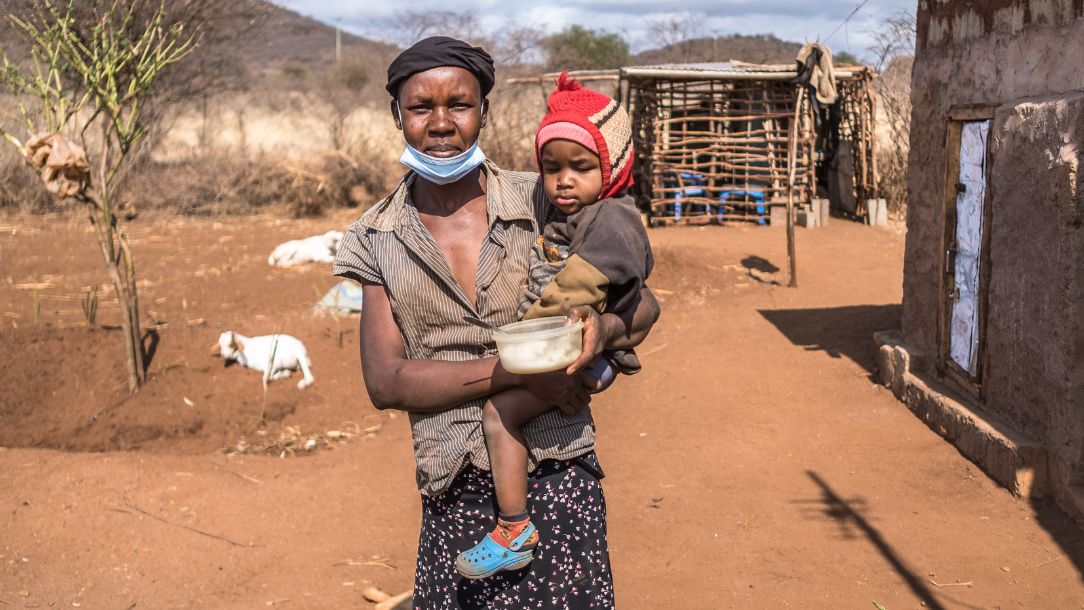 Soaring food prices, conflict and climate change are plunging Africa into a severe and enduring food crisis. The British Red Cross has launched an appeal to help avert catastrophe.