"I knew I had to keep calm": how to help someone having a heart attack
Last updated 2 February 2021
Would you know what to do if someone was having a heart attack? Tim Connor did, which is why his colleague Tony Wong is still alive and well today.
The day Tony had a heart attack
Tim works for a tea company in Hampshire along with around 80 other people.
One day, Tim was sitting in his office when he was asked to check on Tony. Feeling unwell, Tony had taken himself off to a quiet meeting room to rest when a colleague found him. Something was seriously wrong.
When Tim walked into the room, he saw Tony sitting in a chair, looking poorly and breathing very rapidly. He suspected that Tony was having a heart attack.
Tony was in his fifties and generally a healthy man; he cycled to work every day and had done a couple of charity runs. But the symptoms of a heart attack were there.
"He was sweating and struggling to breathe and taking very rapid, shallow breaths," Tim said.
"He was also complaining of chest pains, so I asked my colleague to call for an ambulance."
While waiting for the ambulance to arrive, Tim made sure that Tony continued to sit in a comfortable position in the chair and tried to put him at ease.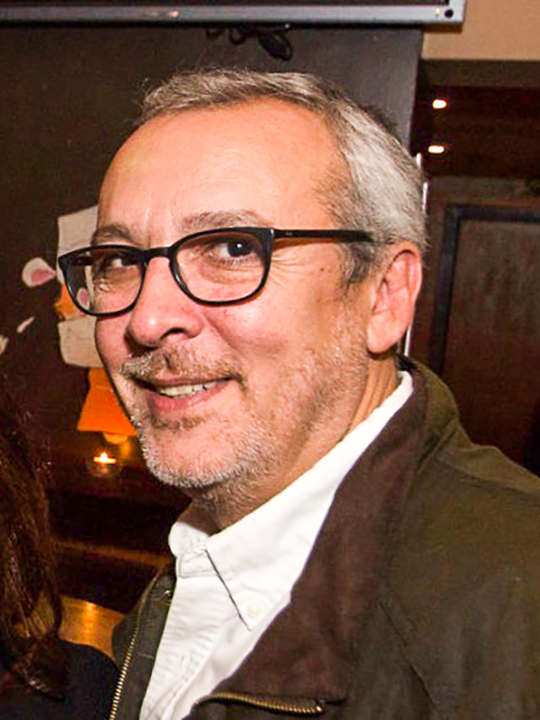 "As Tony felt very anxious, I knew that I needed to remain calm in order to help reassure him," Tim said.
"I told him that help was on its way and that he might feel better if he tried taking steady breaths."
For peace of mind, Tim also asked his colleague to locate the automated external defibrillator (AED), just in case Tony became unresponsive and stopped breathing. Thankfully he didn't need to use it.
Following advice from the emergency call handler on the other end of the phone, a colleague offered Tony an aspirin tablet to chew slowly. This can help to thin the blood and may help someone who is having a heart attack.
Tim continued to monitor and reassure Tony until the first-response paramedic arrived ahead of the ambulance. They confirmed Tony was having a heart attack.
Soon the ambulance arrived and Tony was then taken to hospital where he had emergency surgery on his heart.
Despite the seriousness of the situation, it wasn't long until Tony was recuperating at home. He is now fully recovered and back to cycling to work each day. Tim's quick actions saved Tony's life.
Tim learnt first aid with the British Red Cross. And since doing so, he's helped people both inside and outside of work with minor cuts, bruises and bangs over the years – some of which were while he was a scuba diving instructor.
"I attend regular first aid courses with the Red Cross and I am an appointed first aider within my organisation," he said.
"Without the first aid skills I learnt, I don't know if I would have been so level headed when this happened."
First aid for a heart attack
If a friend or colleague is having a heart attack, they may have persistent, vice-like chest pain, which may spread to their arms, neck, jaw, back or stomach.
Steps to take:
Call 999 immediately or get someone else to do it.
Make sure they are in a position that is comfortable for them (e.g. sit them on the floor, leaning against a wall or chair).
Give them constant reassurance while waiting for the ambulance.
You can offer the person an aspirin tablet to chew slowly, as this will help thin their blood.
Learn and share
Last year, a study commissioned by the Red Cross and conducted by the University of Manchester found that up to 59 per cent of deaths from injury may have been prevented had first aid been carried out before the arrival of the emergency medical services.
As Tim has proved, simple actions save lives. And who knows, you could help save a life too.