A Christmas card from Florence Nightingale
Who knew that as well as being a legendary nurse, Florence Nightingale was a dab hand at crafts?
We present this pretty Christmas card from our archives, handmade and sent by Florence over 100 years ago.
Last updated 9 August 2023
This handmade card was sent by Florence Nightingale, the pioneer of modern nursing, to her friend, Bessy Coleman.
The front of the card reads 'Good fortune: Thro' Christmas and a glad new year/May good health you betide/And nothing but good fortune/In the house where you abide".
On the back, Florence has written: "For Bessy Coleman, with Florence Nightingale's very best Christmas wishes. 'Give me a pure heart that I may see God.' 1897."
By the time she wrote this message, Florence Nightingale had treated hundreds of sick soldiers, published a book, set up a school, and laid the foundations for modern nursing.
Four miles of patients
Florence Nightingale's big career move came when she was just 24 years old. In 1854, she set off to help soldiers injured during the Crimean War. She travelled to Scutari hospital, now in Turkey, with 24 nurses.
They left on 21 October, reaching the Scutari Barrack hospital on 4 or 5 November. The conditions there were terrible.
There were up to 2,350 patients in the hospital. That's four miles of beds with barely 18 inches between each one. Cholera and dysentery were rife.
Florence was at Scutari and in the Crimea for 20 months. Determined to improve the conditions, before the end of the war she was in charge of 125 nurses.
She was the first person to introduce women nurses to military hospitals. She established the principles of patient care, health and hygiene that influenced hospitals in future wars – and the Red Cross.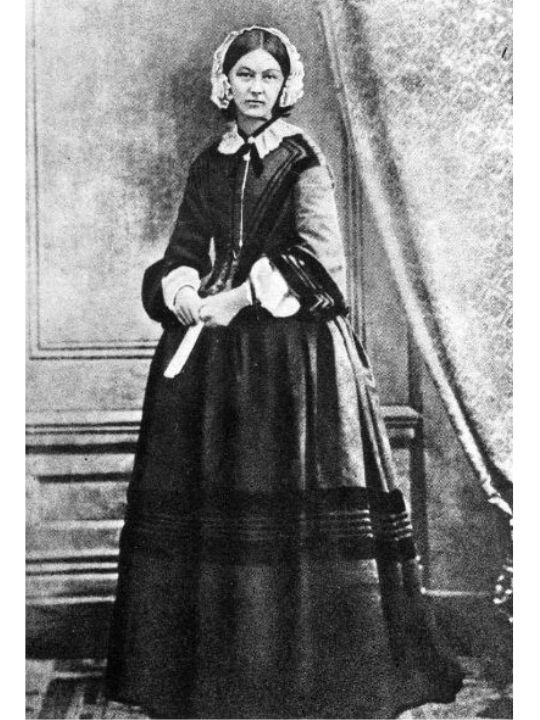 Florence Nightingale, like the British Red Cross today, believed that every sick and injured person deserves help, no matter who they are or where they are from.
Suffering lifts its victim above normal values," she said.
"While suffering endures there is neither good nor bad, valuable nor invaluable, enemy nor friend. The victim has passed to a region beyond human classification or moral judgements and his suffering is a sufficient claim."
No gossip
Florence Nightingale set very high standards for how nurses should behave.
"A really good nurse must needs be of the highest class of character," she wrote in 'Training of nurses and nursing the sick' in 1881.
"Quiet, yet quick; quick without hurry; gentle without slowness; discreet without self-importance, no gossip.
"Cheerful, hopeful; not allowing herself to be discouraged by unfavourable symptoms; not given to depress the patient by anticipations of an unfavourable result.
"Cleanly to the point of exquisiteness, both for the patient's sake and her own; neat and ready.
"Thinking of her patient and not of herself … cheerful and kindly, patient, ingenious."
Her legacy
Florence's views and ideas have influenced the nursing profession and the Red Cross for more than 200 years.
An international conference of Red Cross societies in 1907 sent a message to: "Florence Nightingale, whose heroic efforts on behalf of suffering humanity will be recognised and admired by all ages as long as the world shall last."
Learn more about Florence Nightingale and historic Red Cross figures