Why do older images of nurses' uniforms have a red cross?
Banksy's 'Game Changer' shows the red cross emblem in a traditional depiction of a nurse - but why is it used? British Red Cross international law adviser Noel Trew explains...
Last updated 24 March 2021
Banksy's Game Changer has gone under the hammer, helping raise funds for the NHS. It's an image that captured the gratitude of the country when it was first unveiled at University Hospital Southampton last year.
The image of a young boy forsaking his superheroes and holding up a nurse figurine has become an inspiration for many during these challenging times.
While most of the painting appears in black and white, a small splash of colour can be seen in the form of a faint red cross emblem on the nurse's apron, much like that seen on the uniforms worn by nurses during a bygone era.
But why did nurses wear red cross emblems on their aprons in the past, and why do they tend not to do so today?
The red cross emblem has always had a very particular meaning. It is a visible symbol of the Geneva Conventions and during wartime it means: "Don't shoot – I'm not in the fight!" It protects authorised medical and religious personnel, and sick and wounded people under their care.
From the very first time the British Red Cross was involved in wartime relief activities in 1870, our nurses wore the red cross emblem for their protection. This would have given them greater freedom to move around battlefields to tend to the wounded on all sides of a conflict.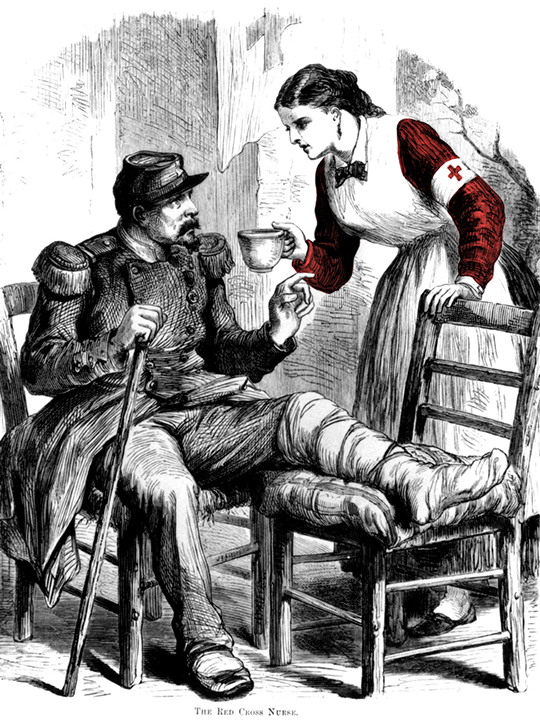 During the First and Second World Wars, nurses wore the iconic uniform with a large red cross emblem worn on the apron as depicted in Banksy's painting. This symbol could be seen at a distance, letting people on all sides know that they are not part of the conflict. For the same reason, military nurses and nurses from St John Ambulance would have also worn the red cross emblem during the World Wars as part of their uniforms.
After the Second World War, British Red Cross nurses continued to wear the red cross emblem on their aprons while providing support to the fledgling National Health Service. In this case, the symbol would not have been used for protection, but simply to identify the nurses as Red Crossers.
After almost a hundred years of nurses wearing the red cross emblem either for protection or to identify themselves as connected with the Red Cross Movement, it is likely that the red cross emblem and the nursing profession became connected in the public consciousness.
Today, NHS nursing staff do not use the red cross emblem because they are not serving in a situation of armed conflict and – unless they are volunteering with us outside of work – they are not associated with the Red Cross Movement.
Although it is now rare to find examples of nurses wearing the iconic uniform, in times of armed conflict, military nurses and Red Cross nurses continue to wear the red cross emblem as a visible sign of their neutrality and protection under the Geneva Conventions.
Nurses who volunteer or work for the British Red Cross may also wear small red cross emblems to identify themselves as Red Cross personnel.
Sadly, the red cross emblem is not always respected. Too often, medical personnel are caught in the crossfire and can themselves become casualties.
Therefore, educating people about what the red cross emblem means and why it should be respected can help to save lives when armed conflicts break out.
We hope you find Banksy's tribute to nurses and other healthcare providers as poignant and hopeful as we have – and we hope that you now know a bit more about the important meaning behind that small splash of colour.
_______
The British Red Cross would like to thank Banksy for kindly allowing us to use Game Changer for this blog post in accordance with his use policy.
The red cross emblem is protected by law. Banksy has been authorised to use the emblem in Game Changer. If you would like to use the red cross emblem for any reason, please contact us first.
Learn more about our history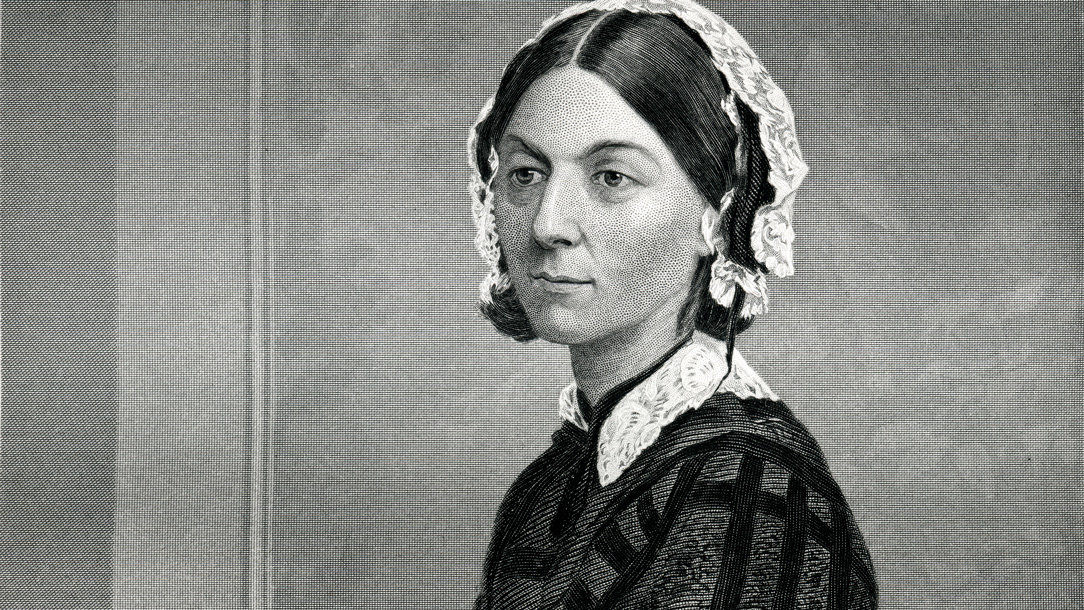 Her influence is still felt more than a century after her death