Free British Red Cross podcasts
Our free podcasts are connecting communities through the power of personal experience. 
The power of personal experience
Our award-winning, free podcasts give voice to the millions of people we support every year. It's only through the power of personal experience that we can step into another's shoes and see the world through their eyes. We hope that our podcasts build empathy and understanding for the people we support, connecting communities and building stronger futures together.
New: the kind place VOICES podcast, episode 6
In this brand new podcast episode, The why child, Zain Hafeez guides listeners through his story of growing up in the asylum system and shows us how it affected his identity.
You'll also hear from other members of the We Are VOICES team on the podcast on how harmful refugee stereotypes and the asylum system limit their potential and erode their sense of self.
Their narration is supported by testimony from the We are VOICES production team with each scenario based on real events the team has faced in the UK.
More about the kind place podcast series
The kind place is a brand new podcast series brought to you by the British Red Cross. The free podcast features interesting, powerful and intimate conversations, the series explores moving first-hand stories of migration and the asylum system and the sting of loneliness.
The kind place: VOICES won a 2021 Grassroots Production Gold award.
The kind place series 2
We are VOICES
Praised by the Guardian for giving refugees and people seeking asylum 'a platform to recount their own experiences,' we are VOICES is also produced and hosted by the participants too. In each refugee-led podcast episode, they bring you into their lives to share the challenges they face and speak up for change. The series is made by the VOICES Network.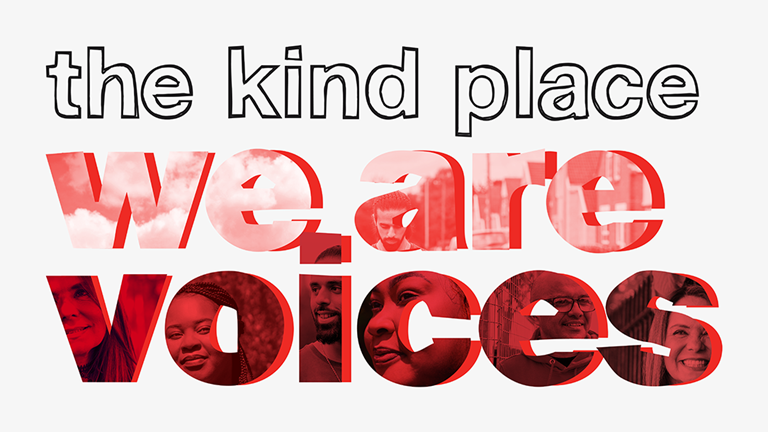 The kind place series 1
The Loneliness Line
Series 1 explores loneliness through a series of phone conversations. People from across the UK share what it really means to be lonely and what they're doing to get through it. The Loneliness Line was produced in collaboration with On Our Radar.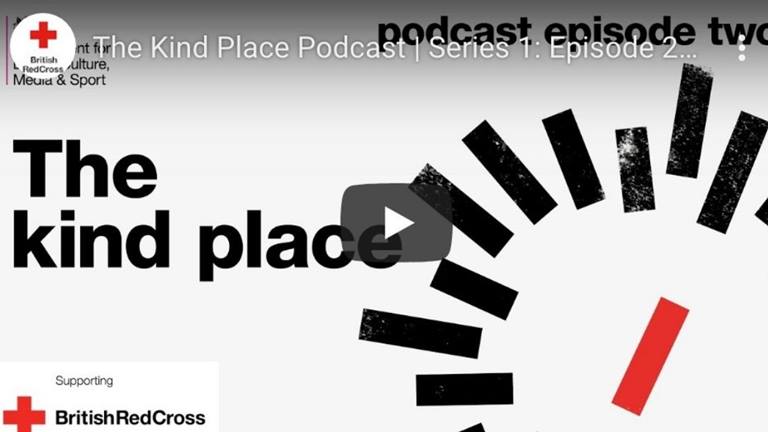 Learn more about how to listen to British Red Cross Podcasts
Our British Red Cross podcasts are freely accessible to everyone, so we want to help people from all backgrounds understand and access all our top podcasts. Read below for some useful information on podcasts and how you can listen online or on your device.
What are the British Red Cross podcasts?
The British Red Cross' podcasts are interesting and powerful conversations, with first-hand narratives from refugees, asylum seekers, migrants and others sharing their stories. There are two series available to listen to The Kind Place podcast and We are VOICES podcast.
Are British Red Cross podcasts free?
Our podcasts are free to download and listen to. You can listen to our podcasts for free online or on Spotify, Apple Podcasts or Google Podcasts.