British Red Cross podcasts
Connecting communities through the power of personal experience. 
The power of personal experience
Our award-winning podcasts give voice to the millions of people we support every year. It's only through the power of personal experience that we can step into another's shoes and see the world through their eyes. We hope that our podcasts build empathy and understanding for the people we support, connecting communities and building stronger futures together.
New: the kind place VOICES, episode 5
In this brand new episode, we ask listeners to become asylum seekers and direct the story for themselves.
You'll explore the everyday struggles people seeking asylum may face in a typical week, from last minute Home Office appointments and restricted financial support, to unsuitable accommodation and hostile neighbours.
With immersive sound design and video game-style narration, the episode is released as 10 different levels. Guided by Carlos and Ngozi — two of the series' producers – listeners have to make decisions on what to do next, with each leading new challenges.
Their narration is supported by testimony from the We are VOICES production team with each scenario based on real events the team has faced in the UK.
More about the kind place podcast series
The kind place is a brand new audio series brought to you by the British Red Cross. Featuring powerful and intimate conversations, the series explores moving first-hand of migration and the asylum system and the sting of loneliness.
The kind place: VOICES won a 2021 Grassroots Production Gold award.
The kind place series 2
We are VOICES
Praised by the Guardian for giving refugees and people seeking asylum 'a platform to recount their own experiences,' we are VOICES is also produced and hosted by the participants too. Each episode, they bring you into their lives to share the challenges they face and speak up for change. The series is made by the VOICES Network.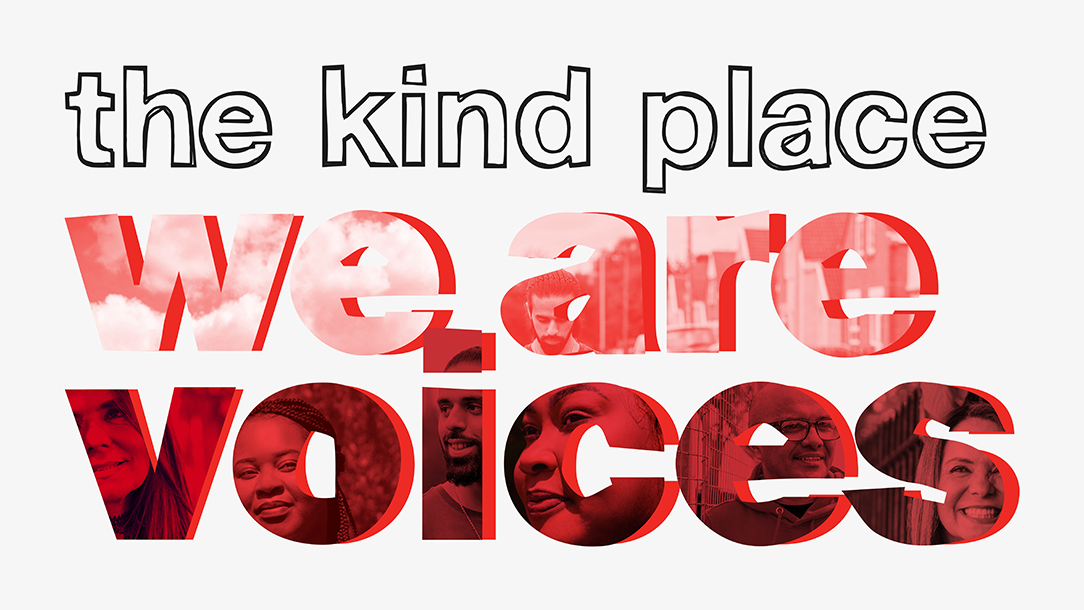 The kind place series 1
The Loneliness Line
Series 1 explores loneliness through a series of phone conversations. People from across the UK share what it really means to be lonely and what they're doing to get through it. The Loneliness Line was produced in collaboration with On Our Radar.