Putting refugees and asylum seekers at the heart of services and policies that support them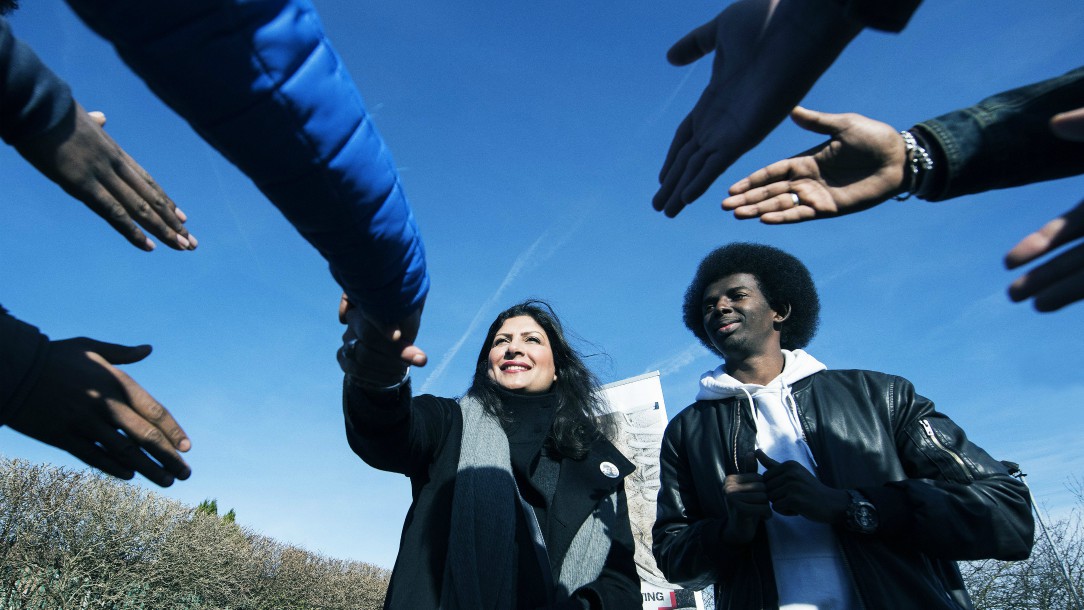 Who knows better than refugees what they need for themselves and their families? Often, people without lived experience of refugee issues design refugee services , but the AVAIL Project wants to change that.
AVAIL stands for 'Amplifying the Voices of Asylum seekers and refugees for Integration and Life skills'. A technique called co-production is central to the AVAIL Project. Through it, refugees and asylum seekers work together with the British Red Cross to help create, design and implement activities and services. This helps people feel more engaged while making the services more relevant for other refugees or asylum seekers who use them.
I feel free and happy because I come and get more information from others.
Joyce, AVIAL Project participant
Supporting refugee integration across Europe
Run in the UK, Ireland, Latvia and Italy, AVAIL explores and shares information about how refugees can integrate with their new communities and countries. It will also test whether using co-production leads to people feeling more positive and more included into their new communities.
The AVAIL project covers services, strategy and policy, with the British Red Cross as the lead organisation across all four countries.
AVAIL in the UK
Refugees and asylum seekers are designing and delivering an orientation and life skills course for newly arrived asylum seekers in Newport, South Wales, using a peer educator model. With help from AVAIL staff, the peer educators learn the skills they need, using their lived experience to make the course more relevant.
Chatterbox is an innovative new service that employs refugees to teach their own languages to people who want to learn them. The AVAIL Project works with them to deliver over 1,000 hours of language tuition and practice to a wide variety of British learners.
VOICES network: refugees and asylum seekers speak out
We are voices for the voiceless. We speak for people who cannot speak for themselves.
Godwin, Voices Network ambassador
Across the UK, VOICES Ambassadors in Scotland, Wales, Derby, Leicester and south-east England form the project's VOICES network – which will expand to London and other areas soon!
With training and support, they work together to raise their voices about issues that affect refugees and asylum seekers.
Sharing their own experiences, they advocate to change policy, use the media to change points of view and help the Red Cross improve our services through expert feedback.
AVAIL in Ireland, Latvia and Italy
Across Europe, AVAIL offers opportunities for refugees and asylum seekers to speak out and play an active role in their communities.
In Ireland and Latvia, the project will test if a community buddying programme will help new arrivals integrate into their communities.
In Italy, the project will harness the power of radio by establishing a radio station to highlight the challenges and issues affecting refugees and asylum seekers.
A refugee football team helps people integrate into their community through sport, with a team based near Milan playing other Italian teams in local tournaments.
A peer mentoring scheme in Italy will train mentors living in refugee reception centres to guide and advise newly arrived asylum seekers.
In all three countries, refugees will raise their voices, as they do in the UK, to help improve services, policy and attitudes.
The AVAIL project is funded by the European Union.