After a stay in hospital, we can get you home and help you settle back in. Our home care service can be tailored to fit your needs.
Using our home care service
To use our home care service, we usually need a referral from your GP or another professional.
We'll assess your needs and help you decide what services you would benefit from.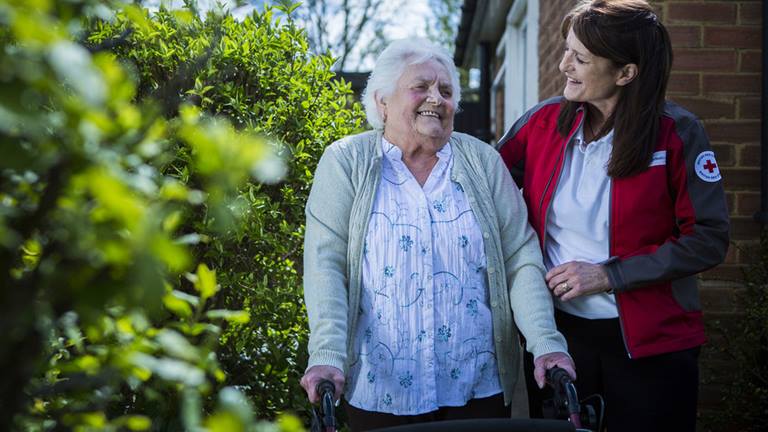 You might need:
transport home from hospital
help with everyday tasks (for example, picking up prescriptions or shopping)
companionship
help in rebuilding your confidence

help arranging for bills to be paid
short-term use of a wheelchair and toilet aids
transport to hospital for essential care
up to 12 weeks of support.
North East/Yorkshire, England
Humberside: 0148 249 9830
South Yorkshire: 0114 242 7370
North-East Lincolnshire: 01472 871 157
Scotland
0141 891 4000
ilcrscotland@redcross.org.uk
Connecting with you
Support for adults in Scotland experiencing loneliness.
07709502127
(10am – 4pm, Monday to Friday)