A formal garden in Eastbourne with a pond, lawns and a wide variety of trees. Local singers and teas will be on offer.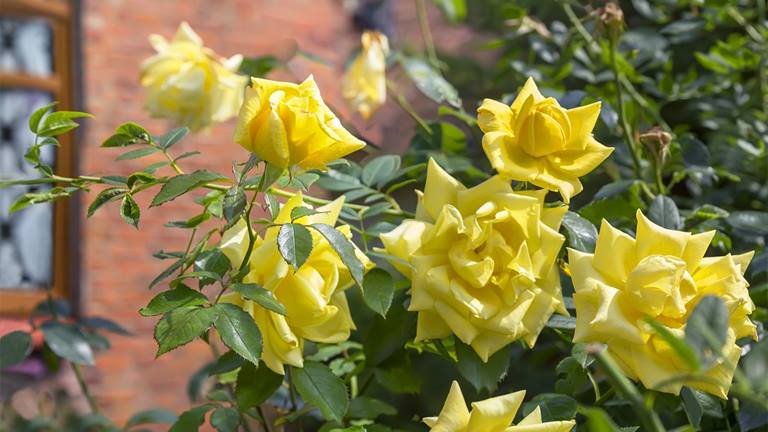 Entrance fee:

£5 for adults, children under 12 go free

Time:

2pm - 5pm

Garden owner:

Jane Stevens
Chelmsford Lodge is in a residential area of Eastbourne, close to the sea, the Downs and the town centre. It is a surprisingly large garden of almost an acre, mostly unseen from the road, surrounded by mature trees, including beech, red flowering chestnut, maple, whitebeam and a very old elm.
At the end of the tennis-court-sized lawn and flower borders, an arched gateway leads to a 'secret garden' where you'll discover an arbour, trellises, a rockery and a large pond surrounded by rose beds and tree peonies.
There is a variety of flowering shrubs and trees, including fruit trees, bulbs and flowers that burst into colour throughout the spring and summer months.
Visitors are invited to enjoy afternoon tea sitting out on the lawn, served from a small building in the corner of the garden.
Chelmsford Lodge is also delighted to have local singers 'Just Divas' providing entertainment during the afternoon.
Address:
Chelmsford Lodge
12 Granville Road
Eastbourne
East Sussex
BN20 7HE
Directions:
Granville Road is situated very centrally near the Congress Theatre. From the seafront: at Wilmington Square take Carlisle Road and then the third turning on the left. The garden is on the right, 100 yards from the crossroads. Bus stop number three is right outside.
Facilities: