Explore these beautiful formal gardens and woodland walks in Northumberland.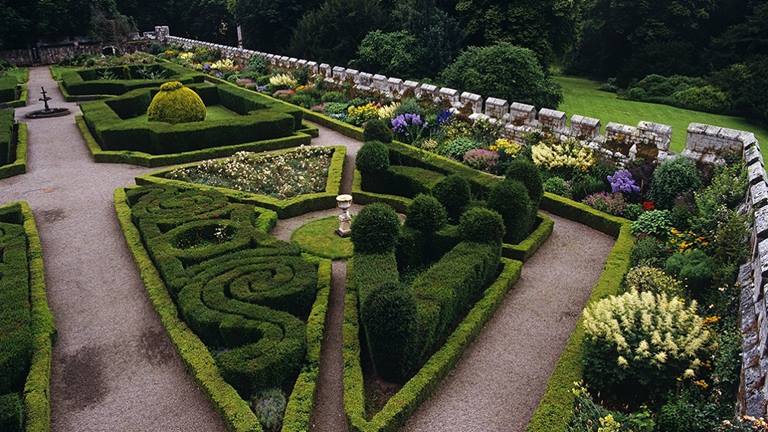 15 July 2023
Northumberland
Entrance fee:

£11 per adult, concessions £10, children (under 16) £7, family (2 adults and up to 3 children under 16) £30. £5 from the castle admission will be donated to the British Red Cross

Times:

11am - 4pm

Garden owner:

Sir Humphrey Wakefield
These beautiful gardens date back to 1828 and are the work of Royal designer Sir Jeffry Wyatville, fresh from his royal triumphs at Windsor and feature the longest herbaceous border in Northern England.
Visitors can explore lakes, see an abundance of wildlife and learn about a variety of trees—all dated, with details about their upkeep.
The castle's idyllic grounds feature a far wall that is 15 feet thick. Once a jousting grandstand, it commands stunning views over the countryside and the grandeur of the Cheviots.