A little of your time can make a world of difference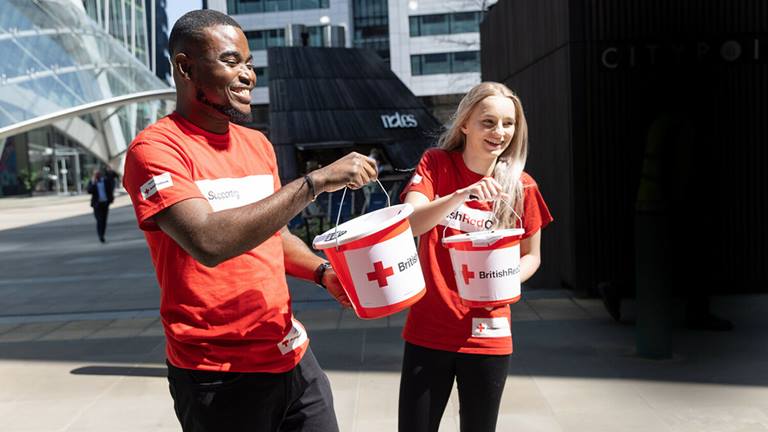 Why collect for us?
Our collectors are amazing. By giving a few hours of your time you could support someone who is struggling in the UK this winter and someone facing the brutal knock-on effect of Covid abroad.

Covid-19 has no borders – the whole world has been affected. The challenges and the support needed varies from town to town, country to country – but there is a common thread: the pandemic has hurt people. It continues to.

Spending just a few hours collecting could make a vital difference to someone's life. And it could mean that somebody, somewhere knows that people care about them.

How could the donations I collect help?
£35 could provide vocational training to vulnerable women so that they can earn an income in Sierra Leone.
£40 could cover the first grocery shop for someone coming home from hospital to an empty kitchen.

£58 could pay for one of our volunteers to transport an elderly patient home from hospital - easing the strain on the NHS by helping them recover at home.
£95 could provide 1 young goat for farmers in Kenya affected by climate change to support their livelihoods.
Tips for collectors
Shaking a bucket to help raise funds? These tips will help:
Smile! Show you're proud to help the British Red Cross and watch the coins roll in.
Dress in red. Stand out from the crowd and you'll get more donations.
Make sure your British Red Cross bucket label is visible. People want to know which charity they're supporting.
You can still help collect vital spare change if you are short on spare time
If life is really busy, you can still collect for the British Red Cross and help people in crisis.

You can adopt a British Red Cross collection can to put in your office, or you could ask a local restaurant or shop to have one on their counter.