An easy way to help if you're short on time.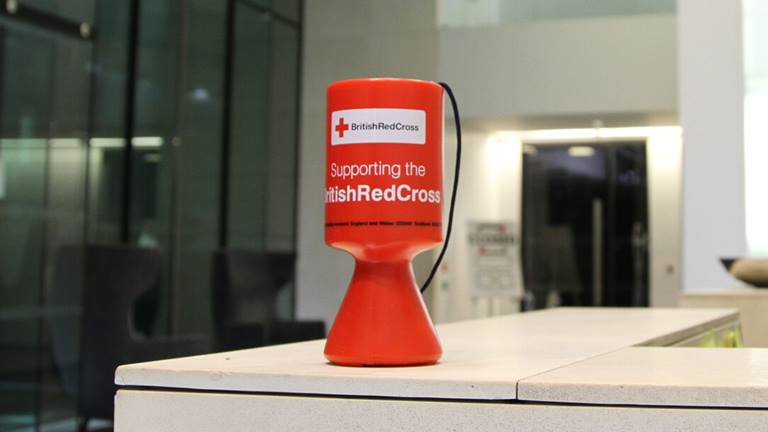 Would you like to collect for people in crisis but don't have any spare time?

Want to collect for us in your workplace or a local shop?

Then adopt a British Red Cross collection can.

You can adopt a collection can for your office. Or you could ask a local restaurant to have a can on their counter.

Collection cans are easy to manage. They can raise up to £10 a month. This could buy a first aid kit for emergency response teams in the UK.

Adopting a can is simple:

Register to be a collector. In the 'collection details' box, tell us you'd like to adopt a can:
We'll send you:
identification to show that you're collecting for us
collection cans and seals
a confirmation letter for your employer or shop manager to sign
a thank you letter for shop managers and employers
a paying-in slip to send the money directly to us in NatWest branches

Check your collection can once a month. Swap it for an empty can when it's full

Got a full collection can to return? Contact us using the details on this page. We'll arrange for you local fundraiser to collect it.

You can also return collection cans to: British Red Cross, 44 Moorfields, London, EC2Y 9AL
Fundraising at work
Collection cans aren't the only way you can raise funds at work.

You can also sign up for a JustGiving fundraising page.

A fundraising page is simple to set up. You can ask your friends and colleagues to donate online.
Contact us now
Get in touch if you have any collecting queries.
Call us on:
(calls charged at your phone operator's UK landline rate)