A lovely garden with colourful borders, interesting water features and views over the surrounding farmland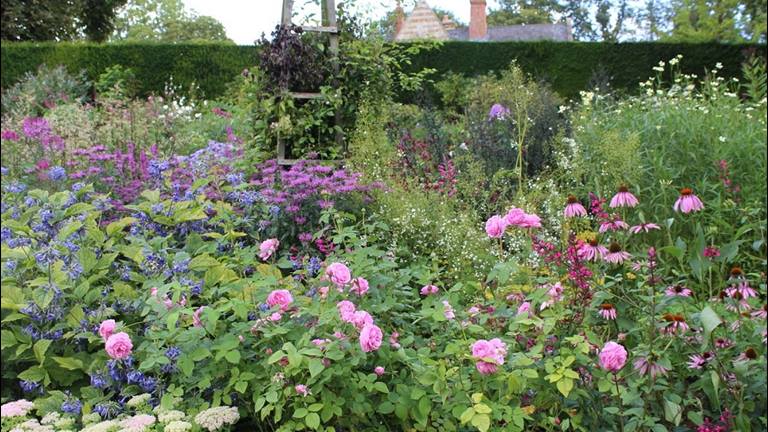 12 July 2022
Northamptonshire
Opening times:

6:30pm

Entrance Fee:

 £20.00, includes drinks and canapes

Garden Owner:

Ian and Susie Pasley-Tyler
The garden at Coton Manor dates back to the 1920s. It is situated on sloping ground overlooking Ravensthorpe Reservoir to the south, with typical Northamptonshire views to the south-west and west over farmland.
The pond below the house is spring fed and there is water running through the garden in streams, rills, canals and pools. There are many colourful borders with some quieter areas in the woodland, a water garden, a bog garden, a wildflower meadow and the bluebell wood. Ducks, bantams and flamingos wander freely in the lower part of the garden and longhorn cows graze in the surrounding fields.
There is a well-stocked plant nursery and a small garden shop.