Shake a bucket this Red Cross Week.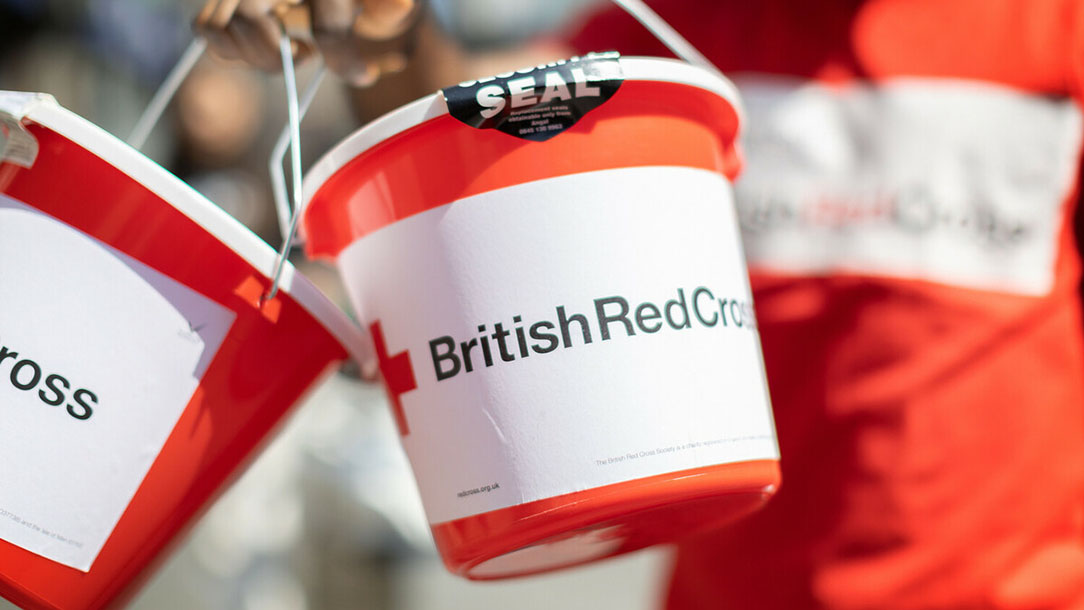 Red Cross Week is back after two years, and we want you to sign up to take part in our biggest bucket shake yet!
There's never been a more important time for the British Red Cross - and every member of the International Red Cross and Red Crescent Movement - to be there for people in crisis. Prior to the Ukraine Crisis, over 80 million people were displaced across the world. Now a further 10 million people have joined that devastating number, making the work that we do even more vital.
This is the time to act. Take part in a bucket shake between 6 - 13 May, and raise money to help us deliver our vital services in the UK and overseas - including our work to support people in crisis, and reunite separated families.
What is Red Cross Week?
Red Cross Week is our favourite time of the year. It ties in with World Red Cross and Red Crescent Day. This is an annual celebration of our Movement's work across the world. It's celebrated on 8 May each year.

Whether you choose to take to the streets in your town, or organise your own fundraising event, spread the power of kindness and get fundraising between 6 - 13 May.
Any questions? Get in touch with a member of the Regional Fundraising team at bucketshake@redcross.org.uk or call a member of the team on 0300 456 1005.
Contact us
Get in touch to find out more about Red Cross Week.
Call us on:
(calls charged at your phone operator's UK landline rate)