Simplyhealth Great North Run
Join Team Red Cross in the world's biggest half marathon event, the Great North Run.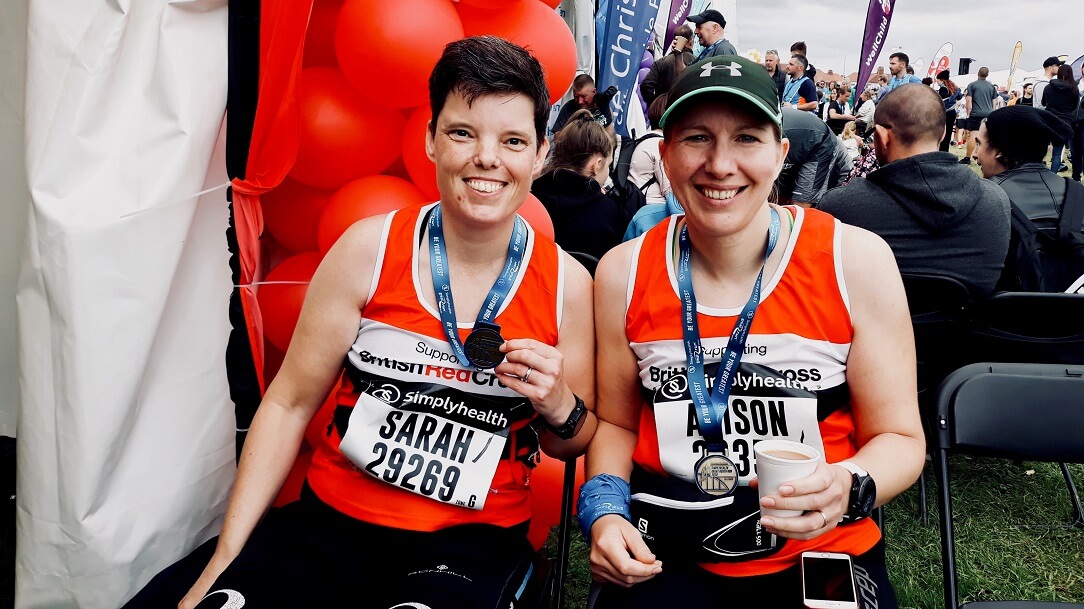 12 September 2021
Newcastle
Sponsorship target:

£150 individuals, £400 teams of four

Minimum age:

17 years old or older
Registration for this year's event is now closed. Got your own place in the Simplyhealth Great North Run? You can still join the team by signing up below.
Sign up now Great North Run 2021
Sign up for free and raise a sponsorship target of £150.
If you are not a resident of the UK please do not complete a registration form but contact us to discuss your application.
About the event
Follow in Mo Farah's footsteps in this world-class half marathon. Starting in Newcastle upon Tyne, the 13.1-mile route takes you through the city centre and across the iconic Tyne Bridge. If you're lucky, you might get a glimpse of the Red Arrows passing overhead. You'll run alongside 57,000 runners, enjoying a fantastic atmosphere and stunning sea views as you finish. After the race, come to our tent for refreshments and a massage.
Why run with the British Red Cross?
The British Red Cross helps millions of people in the UK and around the world get the support they need if crisis strikes. We're part of the global Red Cross and Red Crescent movement, and we believe in the power of kindness. Every step you take and every pound you raise will help fund this work.
As part of Team Red Cross you will be supported throughout your event preparation. Our national events team will be on-hand to encourage you with your fundraising, answer any questions you have and to thank you for all of your hard work.
You will also receive:
a comprehensive fundraising pack full of tips and advice to help you reach your sponsorship target
dedicated support, including training advice
a British Red Cross running vest once you've raised £100
VIP treatment and refreshments in our post-race reception tent
a well-deserved lower leg massage
updates on the work of the British Red Cross in the UK and overseas.
Already got a place?
If you already have your own place in the Great North Run then you can still be part of Team Red Cross. You'll receive the same support as all other team members but won't have a fundraising target to reach – just raise as much as you can.