It starts with her. But only when you stand with her.
Donate today and every pound you give will be doubled.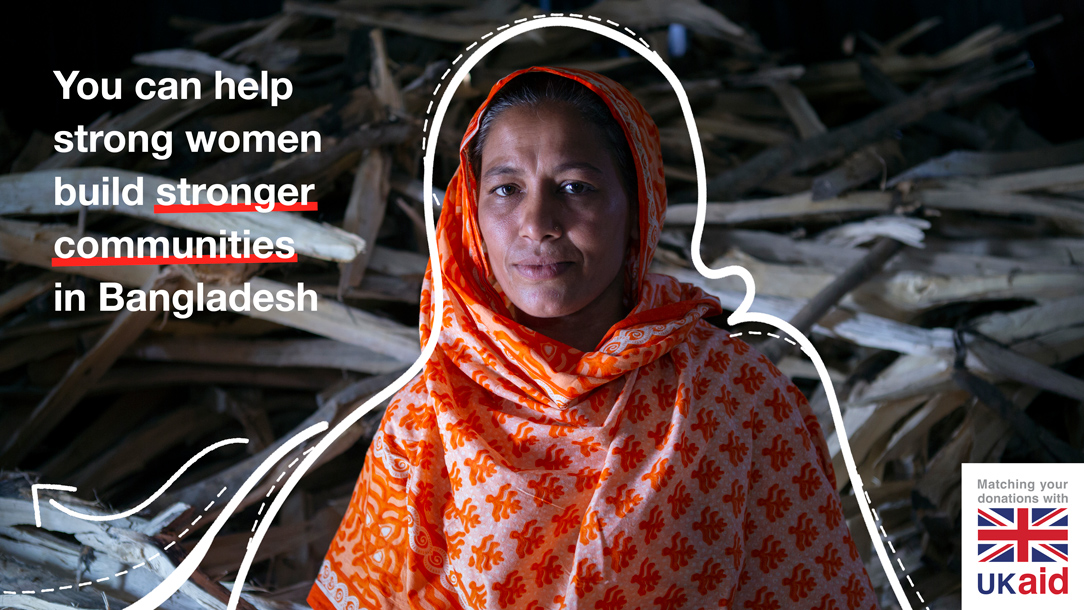 When strong women come together, they are powerful
Women can be breadwinners, mothers and leaders of their communities. Their potential is limitless.
In the slums of Barishal, Bangladesh, where deadly monsoons and flooding are a constant threat, they just need the right support, training and tools.
We're supporting women to earn an income, build their savings and raise their voice to help their communities stand strong every day and in the face of a crisis. And we think that's something worth investing in.
Your donation will be doubled
Every pound you give will be matched by the UK government, up to £2 million, through UK Aid Match.
Together, we can turn £2 million into £4 million, and reach thousands of women and their communities.
Meet Josna
For Josna, female empowerment and women's rights only existed in the news, in other countries. Making decisions was typically left to the men in her community, and women weren't seen as capable. Josna realised she had to do something.
She had always dreamt of being a leader who could help her community. Today, with the help of the Bangladesh Red Crescent Society, she's doing exactly that.
Josna is now the president of her area's Community Disaster Management Committee, managing dozens of volunteers as they work to build a brighter future for everyone. Together, they tackle health risks, period poverty, early child marriage, flood preparedness and other challenges their community faces.
With your help, we can train more women like Josna to build a sustainable future for their whole community.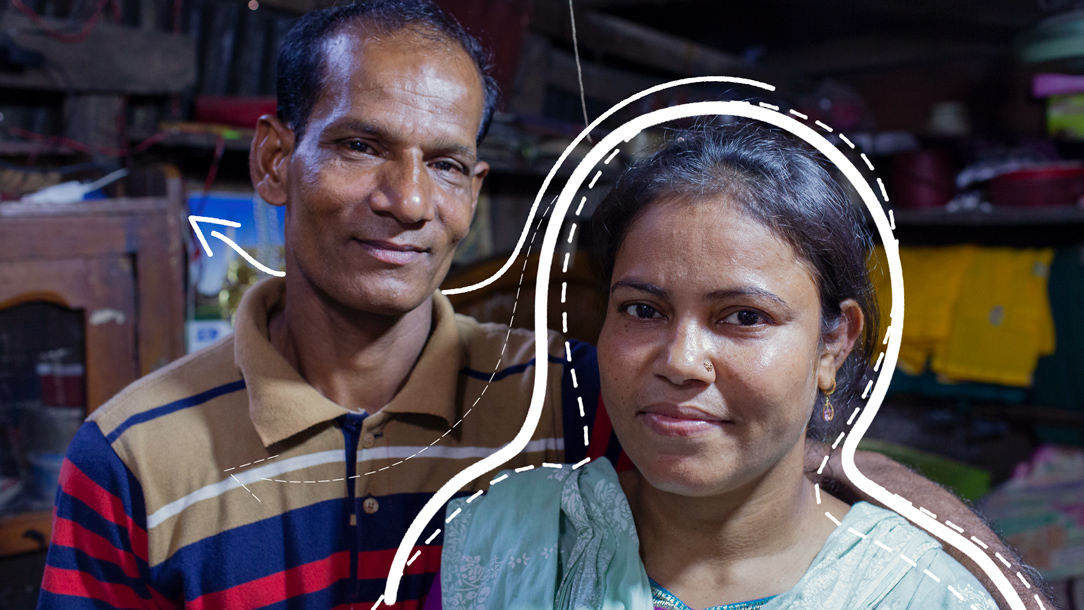 Why should I sit at the back? If men can sit at the front, then so can I.
All public donations made to our It Starts With Her appeal before 7 April 2020 will fund our overseas work and will be matched by the UK government up to £2 million. Matched funding from the UK government will be used to build sustainable livelihoods and safer communities in Bangladesh.