Working together to build resilient communities.
Marsh McLennan and the British Red Cross first united in 2014 to support communities in crisis. In 2016, fuelled by the natural synergy of our organisations in risk mitigation and emergency response, Marsh McLennan and the British Red Cross went on to develop a strategic partnership with a shared vision of building resilient UK communities.
Framed around three pillars of helping people prepare for, respond to and recover from crisis, our partnership has made a positive impact on the lives of vulnerable people and communities across the UK.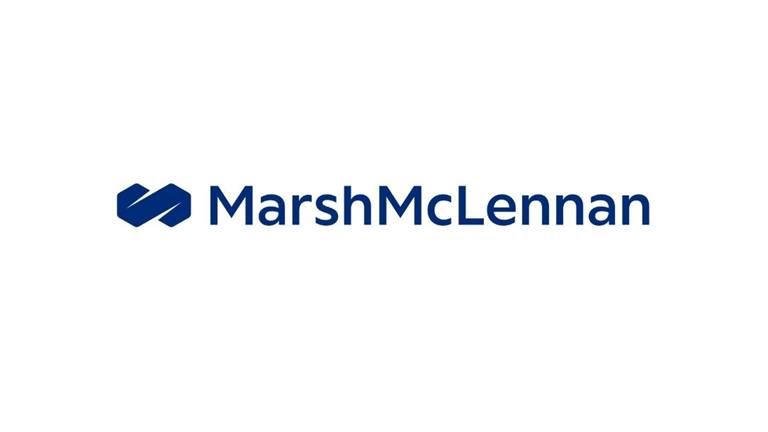 Our partnership:
Supported 40,000 people through our partnership projects

Raised £1.3 million through colleague fundraising
Enabled 21,800 hours of colleague volunteering
Gained external recognition through winning four awards
Supporting communities through investment
Our partnership invested in a range of British Red Cross preparedness, response and recovery projects to support people at every stage of a crisis.
Together we have harnessed the power of kindness and made an incredible difference to thousands of lives, through:
Prepare
Respond
Protecting communities facing local crises, such as flooding or severe weather, through funding emergency response vehicles

Helping respond to emergencies 24/7 through funding British Red Cross' Crisis Response Contact Centre, which plays a critical role in coordinating our emergency response
Providing immediate support when crisis strikes through providing cash assistance for those affected, including for emergency accommodation or vital food supplies.
Recover
Helping vulnerable people return home from hospital safely through emotional and practical support provided through our independent living services

Giving young refugees and asylum seekers the tools, such as support navigating the complex asylum system, to rebuild their lives through our

Surviving to Thriving

project.
Responding in emergencies
Our partnership provided financial and gift-in-kind support during some of the most disastrous UK and global events of the last decade.
Together we donated items to British Red Cross charity shops in aid of the ongoing Europe refugee crisis, and launched colleague fundraising appeals for the Nepal Earthquake of 2015 and Covid-19 crisis to be there for people at the most critical moments.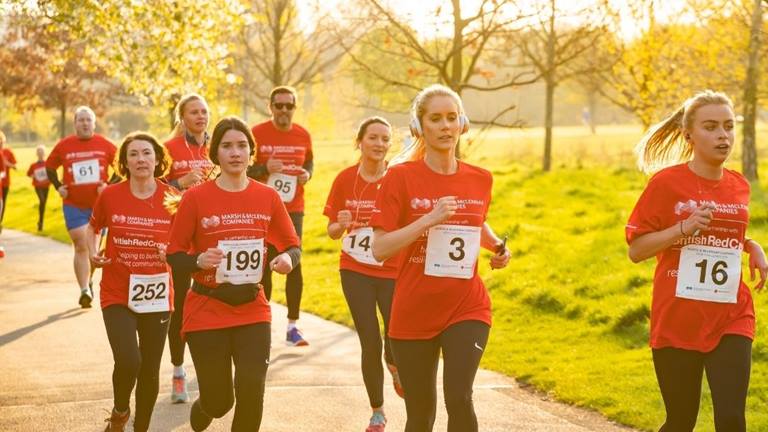 Engaging colleagues
Marsh McLennan's UK colleague base of almost 15,000 people was at the heart of our partnership, raising over £1.7 million of vital funds through fundraising activities, company matched funding and corporate donations. From challenge events, to client dinners and virtual campaigns, we engaged and upskilled thousands of colleagues to help realise our shared vision.
Marsh McLennan colleagues gave hours of their time to support our partnership, and played a critical role in helping us reach people in crisis. Engagement and volunteering activities included colleagues mapping uncharted areas of the world, wrapping gifts for refugees, and learning life-saving first aid skills.
Combining expertise
Our partnership invested in pro bono work to add value to both organisations and build community resilience. Each year, we explored collaboration opportunities across Marsh McLennan's businesses (Marsh, Guy Carpenter, Mercer and Oliver Wyman), identifying areas where knowledge could be shared and utilised to make a positive difference to our organisations and communities.
This included Guy Carpenter sharing expertise and guidance on the involvement of the insurance sector during humanitarian crises, which helped strengthen the British Red Cross' emergency response work.
Our partnership has forged a powerful legacy; together we have created more resilient UK communities, and helped both our organisations become stronger for the future.



We are immensely proud of our award-winning partnership that has supported over 40,000 vulnerable people prepare, respond and recover from crisis. Our partnership has been instrumental in helping us meet our social impact objectives, unifying our colleagues through volunteering and delivering pro bono/ business collaboration opportunities that will have a lasting impact for many years to come.
Zara Jeffery, Global Director - Partnerships and Programmes, Marsh McLennan