Find out about our partnership with the Refugee Council, which helps young refugees and asylum seekers to thrive in the UK.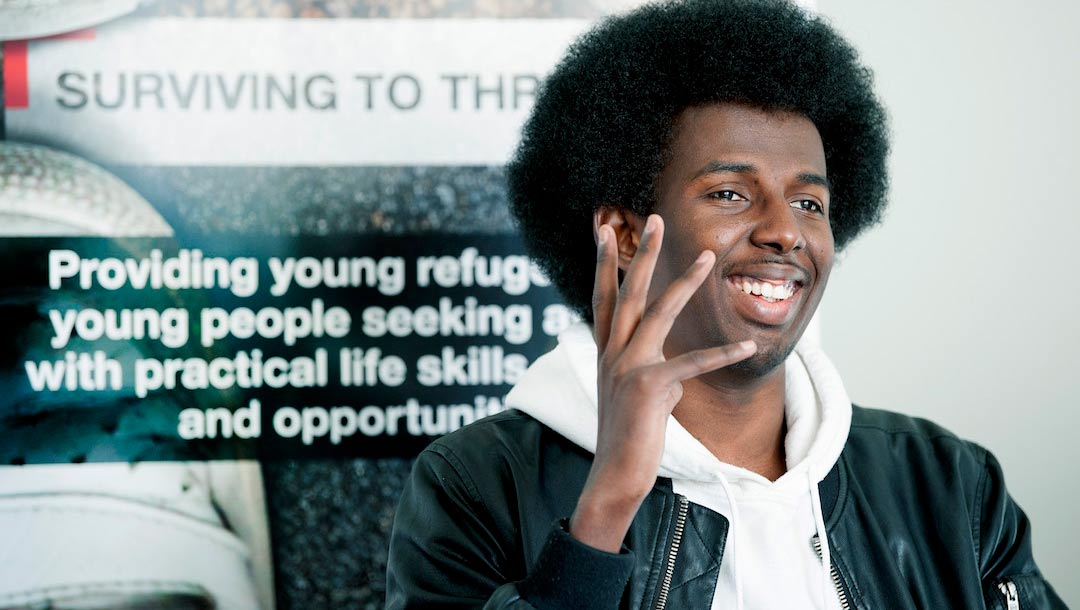 All Surviving to Thriving locations are currently closed for new referrals.
We will update you once we can start taking referrals again. For any referrals for children's psychotherapeutic support from Refugee Council, please email: MyView.Regional@RefugeeCouncil.org.uk.
Surviving to Thriving is a unique partnership project between the British Red Cross and the Refugee Council.
The project supports refugees and asylum seekers aged 11 to 25 in Birmingham, Leeds and Peterborough who don't have parents or guardians in the UK. It provides life skills, advice, mental health support and leadership opportunities to help them rebuild their lives and thrive in the UK.
British Red Cross:
one-to-one specialist case work around the specific needs of the young people
regular group sessions designed to create social networks while increasing their knowledge, skills and confidence
help to access services and support young people need
support to change minds, policy and practice, working together with the VOICES network.
Refugee Council:
group and one-to-one therapeutic counselling
a range of therapeutic approaches, including drama therapy and art therapy
support addressing trauma and restoring wellbeing.
Surviving to Thriving gives you all the help and direction you need to know about your situation, and how you're going to be able to live here in the UK.
Firty, 19