Videos, lesson plans and practical activities teaching young people about alcohol and first aid.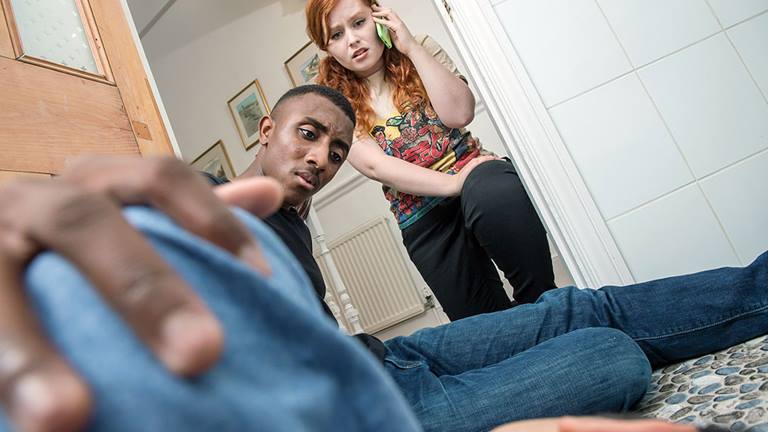 Age:

14-19

Type:

Lesson plan, video

Subjects:

PSHE

Topics:

First aid and the bystander effect
Looking at the scenario of a house party, learners explore peer pressure, social barriers to helping and the first aid skills to help someone who has drunk too much and is lying unresponsive and breathing.
Learning objectives
Learners will:
recognise risks associated with drinking too much alcohol

consider how peer pressure can influence others

identify social barriers to helping others and how to overcome these

learn how to help someone who is unresponsive and breathing.
Resource overview
Film-based lesson. Invite discussion on how learners would react if the scenario of drinking too much at a house party was presented to them in real life.
First aid lesson supported by an animation. Practical session to practise "the pushover". Help someone who is unresponsive and breathing by learning how to push them on to their side with their head tilted back.
Used to support the 50-minute film-based lesson. Hear from Mark, the facilitator of the story, and eight friends who each react in different ways to the events which unfold.
Guidance on how to use these resources and background reading.
Video:

Lesson 1 – Story of a night out: 30-minute video
Credits
This resource was written by Helen Brooking and published in 2014.
The photo of two teenagers helping their friend © Jonathan Banks/British Red Cross.