Youth Education
Digital classrooms for young people aged under 19 years old
Our free digital sessions cover topics such as first aid, empathy, migration and more.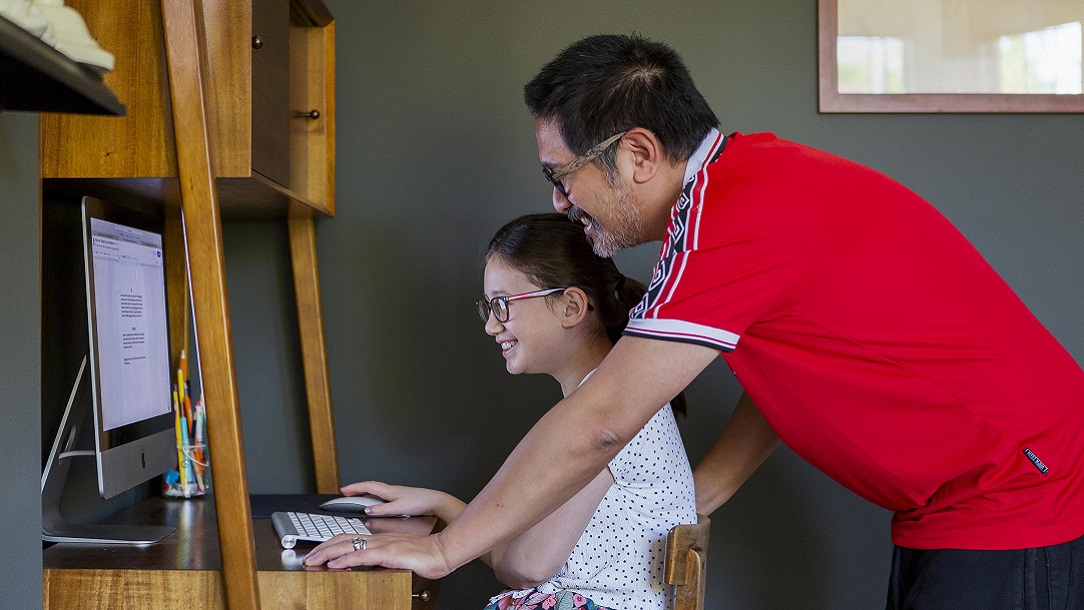 We have a variety of digital sessions for young people based on your circumstances.
Digital classrooms
Virtual sessions held over Zoom for young people under 19 years old.
First Aid
A digital classroom where you will learn about every day first aid: the aim is to build confidence and willingness to help, using the objects that you have around you. We also cover where to get support. These sessions are specifically aimed at young people (aged under 19).
Empathy and Migration
A digital classroom to learn more about your community: the workshop is based on stories, discussions and interactive activities, in an online class for young people (aged under 19). This will explore their relationships with and develop mutual respect and understanding of their community.
Red Cross in your classroom
Aimed at teachers looking to have a Red Cross representative in their classroom via a video call who can virtually run a session with their students.
First Aid
The British Red Cross will join you in your classroom by video call. We will introduce you to the work that we do in the UK. Discuss how we give help in an emergency and deliver some simple first aid skills (using what's in your classroom to help) in a fun and interactive way.
Empathy and Migration
The British Red Cross will join you in your classroom by video call. We look at the different reasons people leave home. Develop empathy about migrants' motives for moving and understand the obstacles they face in their new homes. We will help young people to challenge assumptions about migrants, asylum seekers and refugees. Help them to develop mutual respect and understanding of their community by using stories to build empathy.
All of our youth sessions can be booked through our support centre: redcrosseducation@redcross.org.uk
Fast facts about our digital classrooms
Your most frequently asked questions answered. If your question is not answered, please contact us on redcrosseducation@redcross.org.uk or 0344 412 2734.
I don't know anything about first aid – is this for me?
You don't need to have any previous experience, just a willingness to take part.
How much does it cost?
FREE! There is no cost to you or your organisation. If you wish to undertake a certified course such as first aid at work, please contact Red Cross Training https://www.redcrossfirstaidtraining.co.uk/ who will advise you on what type of course that you need.
Will this session give me a qualification?
We can provide a certificate of learning which you can fill in yourself, but this does not meet any workplace requirements.
Who is delivering these classes?
All sessions are delivered by trained British Red Cross educators. They have a great deal of experience in humanitarian and first aid education.
What equipment do I need?
You can join in on a computer, tablet or smartphone. You may benefit from the larger screen on a computer if you have one available. Red Cross in your classroom has different requirements. Please contact redcrosseducation@redcross.org.uk if you are unsure.
What platform do you use to deliver?
We currently use zoom to deliver our sessions. We can provide the Red Cross in your classroom workshop over Teams if that is preferred. We are exploring other platforms. Please mention at time of booking if you use another video conferencing software.
How long do sessions last?
It depends on the type of session you are joining. Adult sessions typically last between 60-90 minutes and Youth are around 60 minutes. If you have special requirements, please get in touch, and we can discuss them with you.
What kind of things will I learn?
What you learn will depend on the session you attend. Our educators have specific learning outcomes for each class.
What can I do to prepare?
No preparation is required, just make sure your surrounding environment is quiet so you can hear and contribute. You may wish to download our free first aid app from your app store.
Where can I find out more information?
We have a range of first aid resources on our website, which freely available to anyone that wishes to learn key life saving skills to use an emergency.
With the British Red Cross apps - you're only two taps away from learning how to help someone in a first aid emergency. These are free to download for your app store, letting you learn simple first aid skills at a time to suit you.