Fleeing violence in Myanmar
Reflect on the crisis in Myanmar by looking at a photo of people who have fled the violence there.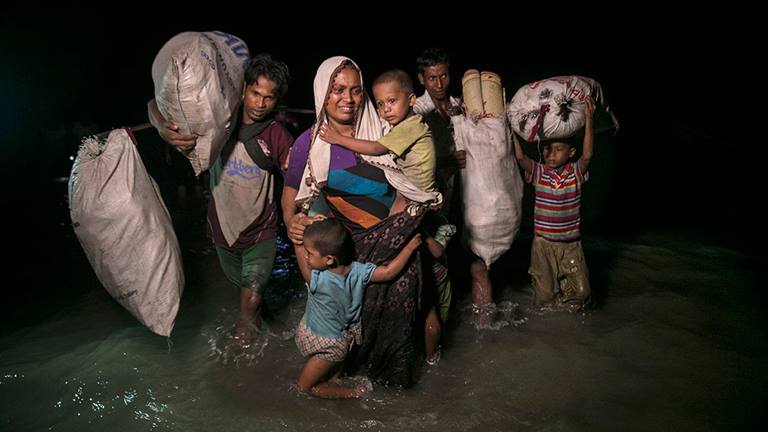 Age:

11-19

Type:

Lesson plan, photo

Subjects:

PSHE, Tutor time

Topics:

Conflict, Newsthink
Due to violence in Myanmar, hundreds of thousands of people have been forced to flee to Bangladesh in fear for their lives. This photo and discussion activity provides learners with the opportunity to consider some of the individuals involved and to think about the kind of help people may need in a situation like this.
Learning objectives
Learners will:
share what they already know about the Myanmar crisis

develop empathy with the people affected

consider what kind of help people may need.
Resource overview
1. Starter
Look at the photo and suggest where the people might be and how they might be feeling.
2. Discussion
Young people consider what people affected by the crisis may need in the short and long term and what their main concerns could be.
3. Creative activity
Learners imagine a dialogue taking place between people in the photograph.
Young people write letters imagining someone's journey from Myanmar, and then write a reply with words of comfort.
4. Plenary
Learners think about a message they would like to send the people in the photograph.
Credits
This resource was written by P J White of Alt62 and published in October 2017.
The photo shows a group of Rohingya people arriving by boats in the safety of darkness on 26 September 2017 on Shah Porir Dwip island, Bangladesh (© Paula Bronstein/Stringer/Getty Images).