Every refugee matters: how to teach young people about migration
Last updated 25 April 2023
Teaching young people to empathise with refugees can build a better world. Here's how to start
As news stories document the increasing number of people seeking safety from war, famine, and disaster, it is hard to ignore the realities of the more than 80 million people around the world who have been forced from their homes.

This is especially true for young people who receive more instant information than any generation has before.
If you've been feeling helpless, the good news is that there are many ways you can support both young people and those who migrate. Spending time talking to young people about the topic can help ease their worries, build empathy for others and help create more inclusive and welcoming communities for everyone.
And what better time to talk about it than Refugee Week (18th-24th June)? Every year, Refugee Week aims to celebrate the diversity and wealth of knowledge, skills, and creativity that refugees can contribute to their communities.

This year, Refugee Week seeks to promote the message of healing. No one understands the need to heal from painful experiences like those seeking asylum. Perhaps this year young people in the UK, having experienced a global pandemic and the outbreak of conflict on their continent, will be able to relate to that message as well.

Don't know where to start? Follow these simple tips and make use of the British Red Cross's collection of resources on the topic to easily embed migration into your curriculum.
1. Start with yourself
You don't need to be an expert in migration to teach young people about it, but it can help to do a bit of research beforehand, as well as spending some time checking any biases or assumptions you might have. The British Red Cross teaching resources contain all the information you will need to teach this topic, so use that to guide you.
2. Think about what the learners already know (or don't know)
Young people will have their own questions and understanding about why people migrate and why they come to the UK. They may also have a lot of misconceptions. Asking learners to lead the conversation can help establish what they know, and what they might need to learn more about. Our Newsthink resources focusing on Afghanistan, Ukraine and the Channel Crossings can help you start the conversation.
3. For children under 12, make it about empathy and kindness
If you don't feel confident teaching about causes of migration, you can focus the learning on values, such as kindness and empathy. Seeing the world from other people's experiences and using real-life stories or key skills like listening and treating others with respect can help challenge assumptions on migration and build mutual respect.
Our resources utilise this approach and focus on using the voices and stories of real people's experiences, which can be especially powerful for younger learners.
4. For young people over 12, make it about decision making
The decision to leave your home is never an easy one. The journey someone takes from deciding to leave and to eventually getting refugee status in another country is fraught with obstacles and very difficult decisions. Encouraging young people to think about what they would do in these circumstances can really help build empathy and teach them valuable lessons in decision making.
The Understanding migration and refugees resource includes interactive scenario activities where learners are forced to make decisions themselves: would they stay or go? What would they pack if they had only 30 seconds to leave? Why do people leave their home in the first place?
5. Weave in the topic of migration across all your subjects
British Red Cross resources are aligned with the national curriculums of the UK in topics such as Geography, PSHE, and citizenship, but resources could also be used as standalone activities or used more widely in assemblies. Whether it's an art project, a discussion in tutor time or a text about migration as a story to explore with learners in literacy, there are so many ways to embed this topic in your teaching plans. Some examples to get you thinking...
If you want to get the whole school involved, you could organise to fundraise as part of our Miles for Refugees campaign. Learners can fundraise by choosing to run, walk, swim, cycle, or use any other means of travel to cover the distance of one of the six distances representing journeys people have taken to reach safety.
Just one lesson or assembly on the topic during Refugee Week could go a long way to build understanding and support learners to discover how they can help make the UK a more tolerant and inclusive place for everyone.
Read more about Every Refugee Matters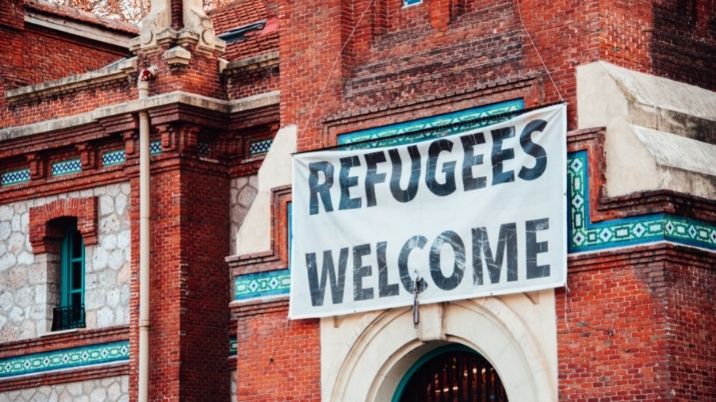 There's never been a better time to stand by refugees. Sign our pledge to show that #everyrefugeematters.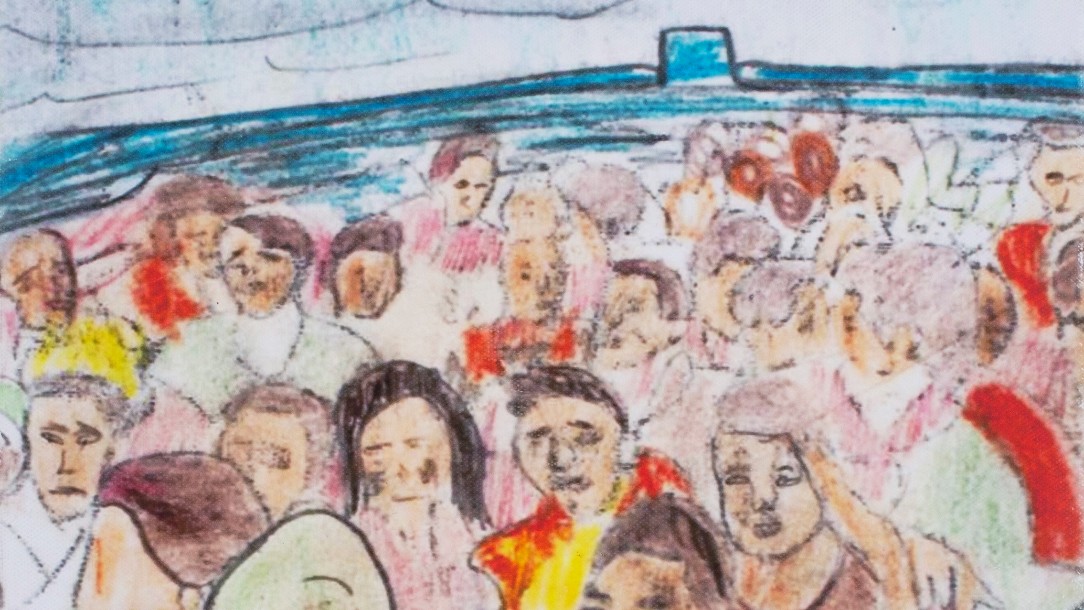 There are a lot of misconceptions about why men, women and children risk their lives to cross the Channel in the hopes of finding safety in the UK. Here are five facts about it
Our CEO on why now is a crucial time to support those fleeing conflict and persecution
Every Refugee Matters
We believe that every refugee matters - wherever they're from. Refugees have experienced the worst challenges in life – but together, we can show the very best of humankind. We're calling on you stand with us today.
SIGN THE PLEDGE